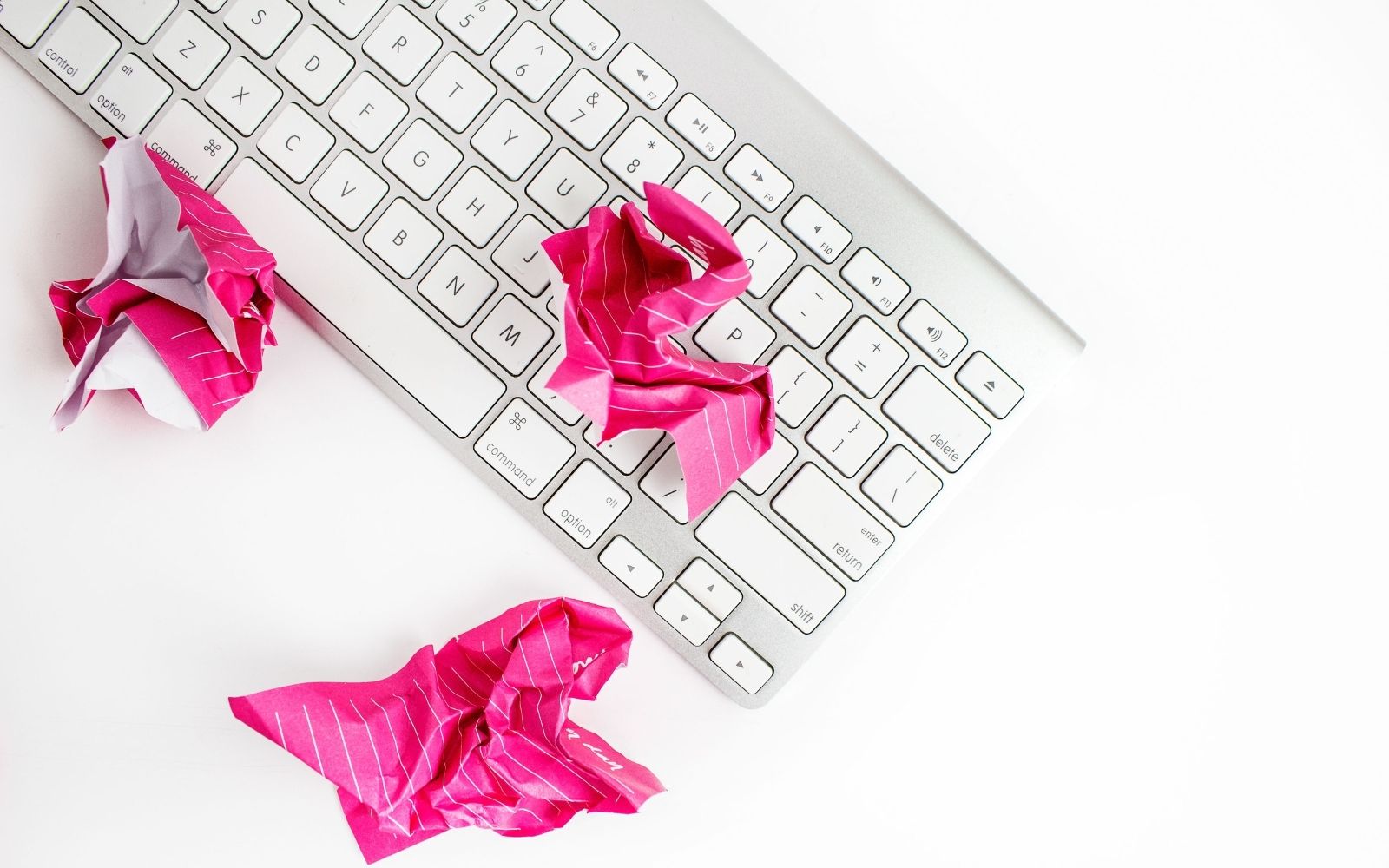 This post may contain affiliate links. That means if you click and buy, I may receive a small commission (at zero cost to you). Please see my full disclosure policy for details.
You read that blog post about how to start a blog. But, the one thing that the author failed to mention was how to blog.
Unfortunately, you have made several blogging mistakes, such as not learning SEO soon enough or selecting the proper niche.
The feeling that you did may make you want to give up right now. It doesn't seem worth it.
But don't do that! Everything is fixable. You need to identify what went wrong and then how to fix it.
I recently posted this question inside my Facebook Group, "What is the most common mistake for first-time bloggers?" I received a LOT of responses!! And I found that there isn't only one mistake….there as several that newer bloggers tend to make.
I've got the most common mistakes new bloggers make so that you don't do the same. Of course, if you find you did, you'll also learn what you need to do to fix it.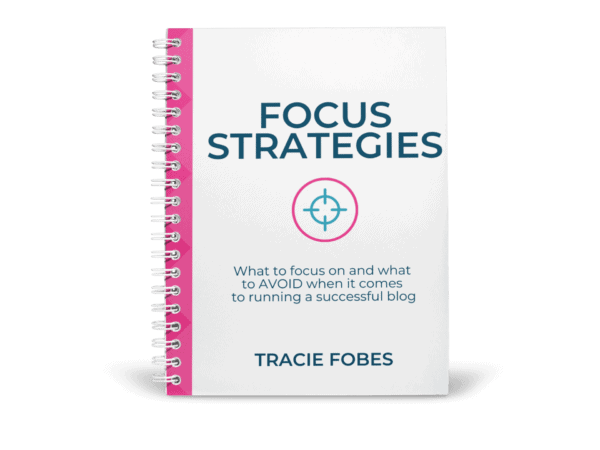 Struggling to know what to focus on with your blog?
What to focus on, and the mistakes to avoid making, to turn your blog from a hobby into a business.
Most Common Blogging to Avoid for Beginners
1. Choosing the wrong name
When you first started, you had an idea for your blog and went with that name. Now, here you are, well into your journey, and you realize that the name you thought you'd love is not working as you had hoped.
It could be that you changed direction or your blog's focus has changed. For instance, you may have started talking about pregnancy and now have a toddler. Or you wanted to talk about keto recipes just to realize you don't enjoy that lifestyle.
Whatever the reason, you need to select a blog name that works now and grows with you. If you find that is not the case, you can make this change easier than you think.
How to fix this mistake:
Doing so is called a rebrand. You keep all the content the same and need to change only your site name, URL, and social channels.
The first thing to do is buy the new domain name and secure all the social handles you want. Then, you need to point your current site to the new domain name and redirect the old one to the new one.
It sounds a bit complicated, but it is not that difficult. You can contact your host for help or hire a qualified IT Professional to do it for you.
You can read more about How to Rebrand Your Blog.
2. Using the incorrect URL structure
When you set up your site, you can choose the type of permalink or URL structure you want. The default you will see on WordPress will include the date. That means the link would appear to be: yourawesomesite.com/month/date/title-of-your-post.
You don't want that.
Instead, you must ensure that you set up your site, so the URL is your site name and blog post title. It will look like this: yourawesomesite.com/title-of-your-post.
The reason you do not want dates is that it ages your post. You want them to be evergreen and not deter people from clicking over simply because the post appears out of date.
How to fix this:
The first thing you need to do is to update the permalink structure on your site. You can do that by visiting Settings > Permalink in your dashboard.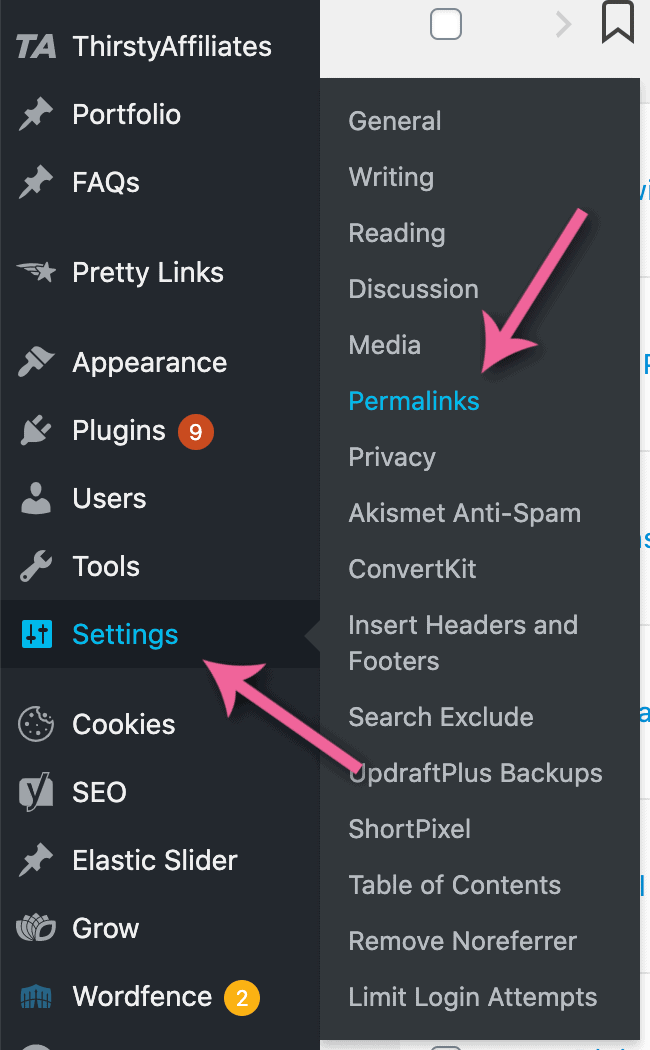 Then, select the format that is the URL + blog post title under Post Name.
But — you aren't done yet!
The final step is to set up a permanent redirect so that the old URLs will redirect visitors to the proper link. Otherwise, they will receive a 404 error telling them that the page no longer exists. You don't want that to happen.
The type of redirect you will set up is called a 301 redirect. That signals that the redirect is permanent.
You can reach out and chat with your host, and they can usually help you get this configured. You can also hire an IT professional to do it for you.
Whatever you do, do NOT use a redirection plugin for this change. You need to do this at the hosting level.
Or, if you feel confident in your abilities, you can do this yourself. You need to do this in your site's .htaccess file. Review your host's help or tutorials to find exactly where to find these files and add that redirect.
3. Not being niched down (knowing your target reader)
When you start a blog, you may have a lot of ideas. And, you want to talk about everything! After all, if you talk about many things, that means more traffic, right?
Nope. It is the opposite.
When you have too many topics on your site, you struggle to connect with your reader. They will be less likely to sign up for your email list as they only want to hear from you on the topic they read.
For example, you may want to discuss fashion, beauty, travel, finances, and motherhood. The issue is that these do not all tie together for a single person.
Instead, focus on one topic and select the sub-topics that fall beneath it. For instance, if you wanted to talk about beauty, you could have categories where you share product reviews, makeup, and skincare. That makes more sense as your site is about all things beauty and will connect with someone with the same interests.
How to fix this:
First, think about your content and your reader. What is it that your target reader needs to learn from you? What problem are you solving, or what are you doing to help them? Update your navigation menu and categories accordingly so that the content in the menu and on your site flows together for your niche.
Then, access the off-topic content and update the SEO settings to ensure it is not indexed. As Google crawls your site, it will see the content is not to be indexed and will remove it. This may take time, so keep that in mind.
You may also want to remove that old content. The proper way to do that is to add the 410 code to the post. That way, Google knows the content is gone forever. Follow these steps or contact your host for assistance.
Read More: How to Narrow Your Blogging Niche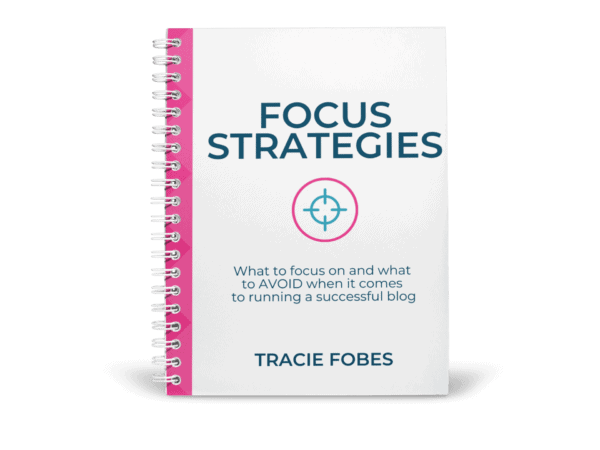 Struggling to know what to focus on with your blog?
What to focus on, and the mistakes to avoid making, to turn your blog from a hobby into a business.
4. Choosing the wrong theme
A basic, simplified theme was added when you set up your site and added WordPress. You may have opted to use that one or visited Etsy or another place to buy a theme. You may have also done a Google search to find a free theme you could use instead.
But using a free theme is another mistake beginner bloggers often make.
First, themes purchased from third-party sellers on apps like Creative Market and other sites often do not have the support you need. And not only that, they aren't always well-written or may not be compatible with the plugins you need.
They may also face the same challenges when it comes to free themes. They are often not correctly optimized for SEO or speed. That means they can cause more harm than good.
How to fix this:
You may think I am about to tell you to buy a theme. That's not the case at all! In fact, as a new blogger, I would not make that investment until you see profit from your site (as it is not necessary).
The free themes I would consider include:
Both are excellent options and work very well. They are easy to customize and use and are mobile-friendly. Not only that, they are very well written, so they do not hurt speed.
However, before you go into your site and add a new theme, you want to do it correctly. Reach out to your host and ask them to create a staging site (an exact copy of your current site). Add the new theme and do all the updates and configurations on that site. Once it looks good, you can ask your host to take the staging site and make it your live one.
Doing this allows you to make changes without affecting the current site's layout or configuration.
5. Not having a secure site
Security is crucial for your site, as well as your readers. I'm not talking about adding a security plugin like WordFence (although that is very important). I am referring to your site being secure with the HTTPS code.
When you set up a site, it is done as HTTP. That is the default. However, you need to make sure that you add the security certificate. That will transition your site from HTTP to HTTPS. And, since that is very important for ranking on Google, you need to ensure you have it set up correctly.
How to correct this:
Log into your hosting provider's site. Look through your cPanel to find out where to add the security certificate and follow those steps.
Once you add the certificate and your site has the proper lock icon, you must redirect the old content to the new one. Since you shared using the HTTP version, it will lead to a 404 error if someone clicks that link on Pinterest (for example). You should not use a plugin for this but rather fix this at the hosting level.
If you are unsure how to do this on your site, contact the support department through your host or hire an IT Professional to help.
6. Falling for shiny object syndrome
When signing up for a free offer from another blogger, you get added to their list. You will get helpful tips and strategies in your inbox. And, of course, they will also share offers and promotions with you.
Those emails aren't bad, but they can lead to you thinking you need to get whatever they recommend. You buy because you believe it will solve your problem – and it might be.
But do you need it? Is it something that will help you? Are you scared that you will miss out on something amazing if you don't get it?
How to fix this situation:
The easiest way is to set a blogging budget for learning. That way, you know exactly how much you have available for spending.
Then, before you buy, do your research. Is the product something you need within the next 3 – 4 months? If so, it might be good to buy it. If not, pass.
Always remember that it is unwise spending if you buy something you aren't going to use.
7. Trying to listen to everyone
Many blogging experts love to share what they've learned with others. They have blog posts, videos, and newsletters that share their thoughts.
That's not a problem. However, what is a problem is trying to listen to them all.
Think about it for a minute; if you follow 10 bloggers, you get a lot of information in your inbox and through their sites. The problem is that you might see five different solutions to a problem or answers to your question.
All that information leads to confusion and makes you wonder who's right and who is wrong?
How to avoid this mistake:
Instead of belonging to ten lists or following several people, find your 2 – 3 experts. They will be who you listen to. Their email will be the one you open every single time.
Doing so helps you get more detailed information rather than multiple, conflicting sources.
Read More: 14 Habits of Successful Bloggers
8. Not realizing done is better than perfect
You want your blog to look good. You also want to ensure every article you produce is well-written and looks good.
Those aren't problems…..unless you are trying to be perfect before you launch or hit the publish button.
Your blog will continually change. There will be updates to do and articles to write. It won't be perfect at first, and that's OK.
How to overcome these feelings:
It is tough to have a layout that you don't love. But, the truth is that your theme is not as important as the site's ease of reading and functionality.
Don't spend endless hours focusing on design; instead, put those efforts into your writing. Spend the time on what matters and realize that if you want until everything is perfect, you will never start.
9. Waiting too long to learn SEO
The goal is to get traffic to your site. That is how you make money. So, without it, you are writing for nobody (except maybe your mom).
Traffic is important, and the best type is organic traffic. It is the searchers readers do on Google to find your content and click to read it.
You won't rank because you think you have an excellent article. Nope. You rank because of search engine optimization (SEO).
SEO means using the correct formatting, layout, and keywords on your post. It includes working on getting quality backlinks to your site.
Your blog isn't the next Field of Dreams. Just because you build it does not mean they will come.
How to focus and apply SEO:
Fortunately, there are affordable products and books that bloggers can use to earn about SEO. You can turn to someone like Niel Patel to learn.
There is also a free course from Debbie Gartner that will teach you about SEO. You can also grab her books, which explain it in an easy-to-follow and apply format.
There is an excellent course from Mike Pearson called Stupid Simple SEO. He goes extremely in-depth to teach you how to apply SEO to the articles you produce.
You can use tools, such as Keysearch, to conduct keyword research (to get ideas about what you should write about).
Take the time to learn SEO, no matter which resource you use.
10. Doing follow for follow or share threads
You've got your new article published, and you want to get a lot of eyeballs on it. You log into Facebook and find a group that allows self-promotion. You paste the article and then share other posts in the thread, as the rules say.
It sounds great, but it is not.
The truth is that getting other bloggers to leave a comment or pin your post doesn't = traffic. You may get a slight surge on share day, but those people aren't necessarily your target reader. They open and share out obligation rather than desire.
What to do instead:
Stop dropping your links in any follow-for-follow or share threads. They simply aren't worth it.
Instead, spend the time you would spend participating in these and creating new content. Use that time to do your keyword research or draft an email to send to your list.
Those threads are a waste of your time so put that energy into efforts that will pay off.
Read More: Why You Should Not Participate in Share Threads
11. Violating copyright
It should go without saying, but you can't publish anything you find on another site and claim it as your own. When it comes to articles, it seems bloggers understand this. However, the one thing they don't think about is images.
Images are subject to copyright. That means you can't search for something on Google, download it, and then use it in your article or pin. That's theft.
How to fix this:
If you use images on your site that you found via Google, you need to swap them out. And while some free sites have photos you can use, there could still be an issue in the future (especially if the image was illegally uploaded to the free image site).
Sign up and get images through a quality network such as Deposit Photos or Ivory Mix. That way, you know you have permission to use the pictures you find on your site.
Read more: Everything you need to know about using blog images
12. Using the wrong (or too many) plugins
When you first begin, you aren't sure which plugins you need for your site, including those that are good and others that can slow it down. The problem is that you belong to countless groups where plugins are mentioned and discussed.
You not only have those that your host added by default, but you also continue adding more and more of them without knowing if they are good or not.
Plugins are great, but there are some that you need to avoid; that way, you know you are making the right move for your site.
How to fix this:
If you find you have a plugin you do not need, you should first inactive it and then delete it. It may also be possible that the plugin leaves ghost code behind on your site, so you may need to ask your host for help (or hire an IT professional).
Read more: The WordPress Plugins Every Blogger Needs
13. Missing legal policies
You own your site and the content. That means you can write about anything you want. No one can tell you no.
However, even though that is the case, there are legal policies that every online business must follow. And, failure to do so could make you end up in hot water.
You need legal policies. They should include your Privacy Policy, Terms & Conditions, Disclaimer, and CCPA Protection.
These aren't optional – they are a must. And, if you ever want to make money, your ad network and affiliate partners will also require these policies.
Get your legal policies
The first step is to purchase your legal policies from a licensed attorney. That way, you know your site is compliant.
Whatever you do, don't copy someone else's page, nor should you Google to find free forms online. You need to take the necessary steps to protect your site entirely.
Read More: The Legal Mistakes Bloggers Often Make
14. Using the wrong platform
You sat down one day to start your blog. You decided you wanted to use WordPress. However, you signed up for the free plan rather than the self-hosted one.
Or, you decided to try Wix because it seemed so simple to use.
The truth is, you want to run a self-hosted blog. That way, you control every aspect of your site rather than one of the other platforms.
While you own the content on those platforms, they control hosting and may limit what you are allowed to do. That's not smart.
Don't use WordPress.com, Wix, Weebly, or Blogger for your site. You need to be self-hosted.
How to change platforms:
If you use WordPress.com or Blogger, you can easily export the content from the free platform to your self-hosted site. Some plugins and features allow you to do this seamlessly.
However, if you are on Wix or Weebly, you must set up your self-hosted site as usual. Then, you will need to copy and paste all the content. It will take time, but it will be worth it.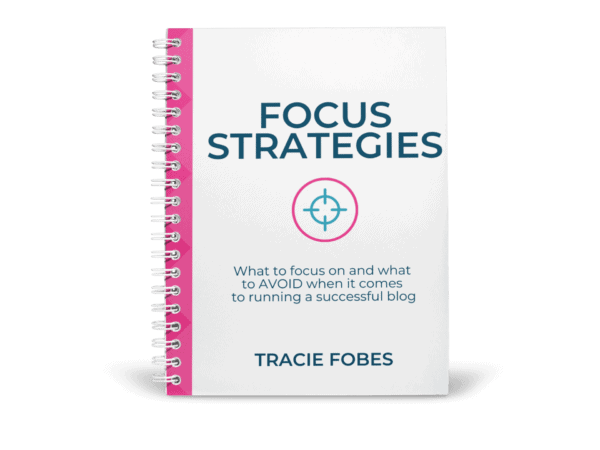 Struggling to know what to focus on with your blog?
What to focus on, and the mistakes to avoid making, to turn your blog from a hobby into a business.
Read More: Why You Need a Self-Hosted Blog
15. Not being willing to invest money in your blog
Think about the last retail business you visited. They had racks of displays. There may have been clothes or products on shelves for you to view. There was a checkout counter, complete with a cash register and bags for your purchase.
Those items didn't arrive magically or for free. The business owner had to invest money to provide customers with what they needed.
You need to think that way when it comes to your blog. Yes, there is a lot of free information and services available online. However, you often get what you paid for, which can mean very little in the case of a free item.
Some free books and posts teach you how to blog, but they may not teach you everything you need to know. You need to be willing to pay for more detailed help and get that blogger to pull back the window and show it to you.
Imagine investing $147 in a blogging course that teaches you to increase your income. You apply their ideas to your site; before you know it, you've had your first $300 month. That course paid for itself as the $147 investment netted you $300 — which is a profit of $153.
How to fix this:
Sign up for the email lists of the people you trust. They will share the best products and promotions as they are available.
Make sure you also belong to quality Facebook groups. There are countless threads and posts of people sharing what works and doesn't.
Ask for help. If you know you need to take a course on email marketing, ask which one is good. Get feedback directly from students of the course you may need to take.
But, above all else, apply what you learn. Otherwise, the investment you made will never pay for itself.
16. Monetizing at the wrong time
You blog to make money, or that is your goal. The truth is that you need to ensure you start your monetization strategy at the right time.
It may not be wise to do it from the time you hit publish on your first post. However, you also don't want to wait six months to start it.
You must find the perfect timing for adding paid content to your site.
When to monetize your site:
Most partners want to see content on your site, so they may not approve you immediately. And, if Amazon is what you wish to use, you have only 180 days to make 3 qualified sales to keep your account.
The right time to add affiliate links is after you have 10 posts. That way, you can start to garner a little traffic to your site and have an easier time being approved.
Read more: Everything You Need to Know About Affiliate Marketing
17. Being inconsistent
You've heard that you need a lot of content on your site, but that doesn't mean you have to publish something new every day or even three times a week.
You need to blog consistently. That may mean you publish one new article a week – and that's OK.
But, you also need to know what you will write about all year long to have a bank of content ideas ready to continue generating new content regularly.
How to fix this:
The best way to be consistent is to use a content planner. That will help you know everything you will write about all year long. And by doing so, you never struggle to develop a new blog post topic or idea, as it is ready for you.
Blogging mistakes happen. Fortunately, they are easy to fix – you need someone to show you how!
Recap
You will make a lot of mistakes when you are new to blogging. The key is not to give up but rather to learn from those mistakes and grow.
It will take time to build a successful blog, but if you can find a way to avoid making these common mistakes, you'll achieve your goals much more quickly.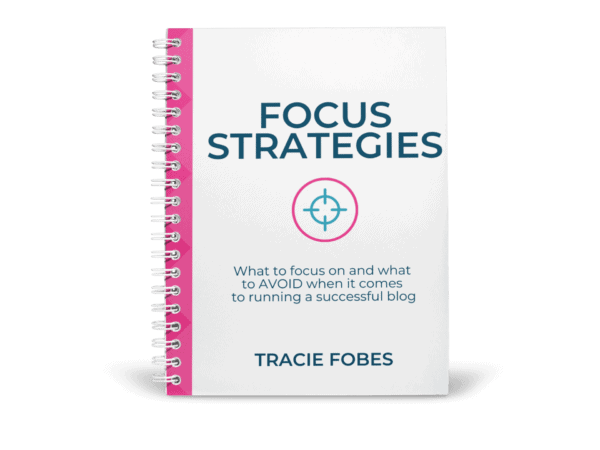 Struggling to know what to focus on with your blog?
What to focus on, and the mistakes to avoid making, to turn your blog from a hobby into a business.