How to Create a Blog Content Plan
This post may contain affiliate links. That means if you click and buy, I may receive a small commission (at zero cost to you). Please see my full disclosure policy for details.
The one thing successful bloggers use is a blog content plan. It helps them know what to write about and when to publish it on their blog.
To be a successful blogger, you need to balance several balls at once. You need to keep track of your blogging ideas, your site's income/expenses, and goals. You also need to know what you will write about month after month.
That is where the challenge lies for many bloggers. How do you create a content plan and strategize what to write, when to work on it, and exactly when to hit the publish button?
The reality is that blog content planning happens at the spur of the moment, and the articles reflect that.
And, if your goal is to make money blogging, that means you need to treat it like a business — because it is one. One important part of that is planning your content ahead of time and not posting when inspiration strikes.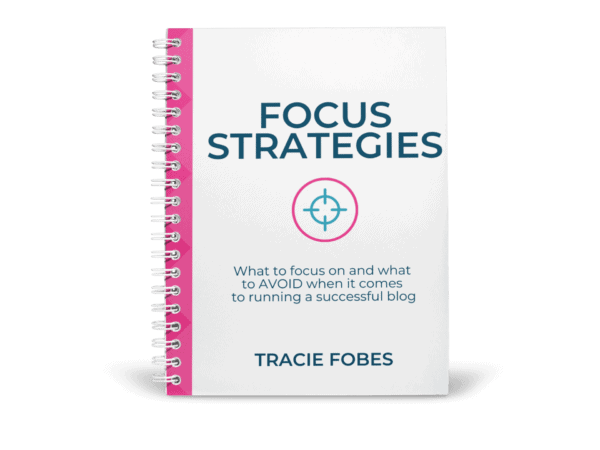 Struggling to know what to focus on with your blog?
What to focus on, and the mistakes to avoid making, to turn your blog from a hobby into a business.
Why you need a blog content plan
You blog to share your thoughts and ideas with others. And, there is a good chance you also want to make money doing it.
But you need to know what to write. That means creating a blog content plan so you can write about what your readers want. It is also essential for several other reasons as well.
Saves time
When you have a written blog content plan, you have focus every time you sit at your desk to write.
Rather than scratching your head or asking for content ideas in your Facebook group, you will have a list of ideas right at your fingertips. No more floundering about trying to figure out what you should write about this week.
Never miss out on seasonal posts
It happens to all of us. A holiday is coming up in three days, and you suddenly get a great blog post idea.
But, by then, it is too late.
By planning your blog content, you know what you need to write about and when. For example, back-to-school content should be published by mid to late June.
Yes. June.
That allows you time to promote it properly on Pinterest, so it is indexed and searchable when it comes to back-to-school time. It also gives Google a chance to index it for organic search as well.
Having a content plan in place ensures you never miss out on seasonal opportunities.
Helps you achieve your blogging goals
You have goals for your blog.
But, you can't work towards those goals without a plan.
For example, you may want to bump your affiliate income by 25%. That means you need to write content where the partner can get more people to click and buy.
You may also want to reach 25,000 sessions to apply to MediaVine. That means you need traffic, which means the content that will get clicks.
It could be that you want to bump your organic traffic, which means you will need to devote more time and resources to implementing proper keyword research and post formatting.
Gives your reader what they want
It is easy to want to get off track when it comes to blogging. But you need to make sure you know your target audience and provide them with what they want.
When your content continues to help your reader, then you know they will want to read it. That alone can set you on the path to blogging success.
Helps with SEO
You want your content to rank on Google so you can get new readers and traffic. Your content strategy helps you with this.
By researching keywords and content, you know what you can write about and how – so you get a chance to rank! Don't neglect proper SEO when it comes to writing your content.
It keeps you focused on what matters
With social media, news, and life, it is easy to get distracted. Having a content calendar helps you stay focused on what it is you need to write about.
Your content plan includes your best ideas, so you write what your readers want, and you are excited to write!
What to keep in mind when creating a content plan
As you work on planning your content for the next year, there are things you need to make sure you always keep in mind.
What does your reader need?
Remember, your blog is not about you. It is about your reader.
What is it they need to learn, and what is it they need from you?
Yes, you may think you want to write about the latest events in the news and how it affects your reader, but that may not be what they want to read. Never forget about the reason you do this, which is to educate and help.
What is working?
Before you plan what to write about, spend some time reviewing Google Analytics. Which posts are getting the most traffic data this time?
That is what you need to think about writing about.
Let's say that you get a lot of clicks to your content on getting out of debt. What else can you write about concerning this topic? If the readers are coming for this already, then give them even more!
Which holidays or seasons work for you?
Make sure you check out the holidays for the entire year and think about what you can provide to your readers at that time of the year. Don't forget that you need to write about it at least 60-90 days before the actual event.
Which keywords are your focus?
Part of a good content strategy involves SEO. That means knowing the keyword you hope to rank for this year.
Spend ample time doing proper keyword research so you can figure out which words to target and build the content around that idea.
What to keep in mind as you create your blog content strategy
Now that you know what to keep in mind, it is time to get busy creating your blog content plan! Here are the things you need to remember as you write down your thoughts, outline your strategy, and make your blog content plan.
Put it in writing
Before you think about planning, you need to know how you plan to track the work. You can use an online planner, such as Trello.
You can also grab a blog content planner so you can plan your content for the entire year (and best of all, when you buy it once, you get FREE lifetime updates). The planner gives you both holiday and seasonal ideas and monthly maintenance reminders so that you can plan your articles for the entire year.
Decide how many posts you will write a week.
Your goal may be one post a week. That means 52 articles for the upcoming year.
It could be you want to publish two a week for a total of 104 for the year. Or, you could do one every other week for a total of 26 posts.
There is no right or wrong number of posts. It is what works for you and helps you achieve your goals.
But, you need to remember that you are striving for quality content rather than quantity.
Write down the dates you know
You may know for sure you want to write an article about fall gardening or how to stick to a New Year's resolution. Add those content ideas to your planner for the date and month you need to write about them.
Consider all sorts of events you know about:
Holidays (i.e., Easter, July 4th, Thanksgiving)
Seasons (i.e., spring, summer)
Specific seasons for your blog (i.e., gardening, summer vacations, tax time)
Sales (i.e., Amazon Prime Day, Black Friday, etc.)
Holiday and seasonal brainstorming
Next, review the holidays and seasons to figure 0ut what you could write about for your niche at the time of the year. And it will often not be a single post.
Let's say you want to write posts about back to school. You may have posts about celebrating the end of summer, saving on back-to-school clothes, and transitioning to a school schedule.
You could be a travel blogger who wants to share spring break planning, such as where to go on a budget and how to find the right travel agent.
You need to publish these posts at a specific time of the year, so they need to be on your planner accordingly.
Add the content on your mind
There is a good chance you already have some ideas spinning around in your mind. Add them to your planner – by date and month. You can fill them in around the seasonal content that is already on your list.
Ensure you spread them out for the year to don't fill the planner for the next two months, as there are other things you will need to consider.
Write down the content that will make you money
While you can use affiliate marketing on any post, there are posts you want to write with that specific goal in mind. These are your money posts.
Add at least one money post to your planner each month.
The goal is to make sure that there is one article where the sole focus is money. It could be a roundup, review post, interview, or something to enhance a product or service you sell on your site.
Research and determine the right keywords to use
Part of an effective SEO strategy is to write the content that you can rank for. You may not rank for "getting out of debt," but maybe you could rank for "getting out of debt on one income."
Add your keyword content ideas to your plan, so you don't forget to write about them.
Brainstorm ideas
Another thing to keep in mind when planning is to look for open lots in your content plan. Now is the time to brainstorm ideas for more content.
But, you don't need to rely on yourself for this.
Do more keyword research or use something like Answer the Public to get some great content ideas.
Spend some time in niche-related Facebook groups to see what people are asking.
Run some Pinterest searches to see what it is people look for there. Add those ideas to your planner until you fill the entire year with content.
Now, you are ready to add your new content ideas and strategy data to your planner. But, what method is best for keeping track of your content plan?
How to create a blog content plan for 2022
Don't jump in and start brainstorming. There is a system to follow to help you plan your content each year.
How many posts do you want to write this year?
Some bloggers want to release one new post a week. That means you will need 52 content ideas. If your goal is two times a week, you will need to plan 104 ideas.
Think ahead about the holidays you need to write for, and any time you plan to take off for the year.
There is not a perfect number of posts to aim for. What matters is that you plan ahead to know how much content you need to write.
Create your blog content planner
Grab a notebook or spreadsheet and start writing. Jot down the idea for the post and the date when you need to publish it on your site.
If you need help, you are in luck! I've got a blog content planner that helps you plan every article you will write. It even includes holiday inspiration, goals on when to hit publish, and plenty of space to create an organized plan.
Add must-post dates
Whether you start creating your plan in January or June, you need to know the must post-dates and events.
For example, holiday content should be posted 6 – 8 weeks ahead of time. You may have a new product to launch and need to build buzz and content around that. There could even be sales events that happen, and you will need to write articles.
Add seasonal content
When it comes to a well-organized blogging content system, it starts with seasonal content. And, that doesn't mean only holidays. It also includes events that happen, such as back-to-school shopping, for example.
Plan ahead and think about how many posts you need to write around that topic. For example, you may want to write 4 articles for your readers that cover many back-to-school topics.
Add those dates for publishing to your calendar. That way, you won't plan something different during those times and can remain focused on writing the necessary content.
Include smart content
It is easy enough to write about a holiday or event, but you also want to include smart content. And, when I say smart content, I mean the articles that will make you money!
You may have a product in your shop and could write some articles that work well to promote it. And, what about affiliate marketing to share products you love? Make sure those posts are included as well.
You may also realize that you need more cornerstone content on your site, and writing those is part of your overall SEO strategy.
Add these articles to your content planner, so you don't forget to write them either because it is all about increasing your income through links that make you money!
Balance the content
If you look at your site, you have topics (or categories). You won't want to write 25 articles on one topic and only five on another. It needs to be balanced.
Review the content you planned to determine which category it falls under and ensure that you balance the content equally.
Fill in the blanks
You've got the must-have content planned (if you have followed the steps above). Now, turn on your brainstorming and fill in the blanks!
You may have all of June and July filled with content ideas, but there are three open slots in August. What can you write about to fill those slots?
Your goal is to have every open space filled with a post idea — and it doesn't need to follow a holiday, season, or be about links that make money.
Use your content planner
The #1 reason content plans failed is that bloggers don't use them! Don't do that.
Every time you sit down to work, write what is on the plan. If something comes up that needs to take the place of a post in the plan, it's Ok. Move that post to another position in the plan, so you don't forget about it.
The best blog content planner tools
You now know what goes into your plan, but what tools do you use? There are several options, and so you want to make sure to find the one that works best for you.
A digital planner may be best, or you may find that you need to have something printed you can write in. It does not matter which tool you use as long as you use something.
Printable Blog Content Planner Template
While you could try to create something yourself, it can be easier to use tools that have been built for you. One option is the Blogging Content Planner Template.
The format reminds you of the holidays and monthly maintenance, and reminders you need to do on your site. It includes ample space for planning every article you want to add to your site.
You buy it once, and you get the free updated version year after year!
Digital Content Planner
Paper may not be the option that works for you. If you want to go digital, you can check out Trello or Asana. Both are excellent options and allow you to track your content.
Trello uses cards to track your work. You create a card and in it, list all you need to do.
For example, you could have a card for each blog post idea. It could include your keywords, ideas, drafts, and the date you know you want to publish it on your site.
Asana puts lists and boards together also to track the flow of the project. It works similarly to Trello but has a different layout.
You will want to review both and give them a test drive to see which works best for you.
If you want your blog to be profitable, you need to plan. Put your blog content planner to work, so you are always focused and on track to achieve your goals.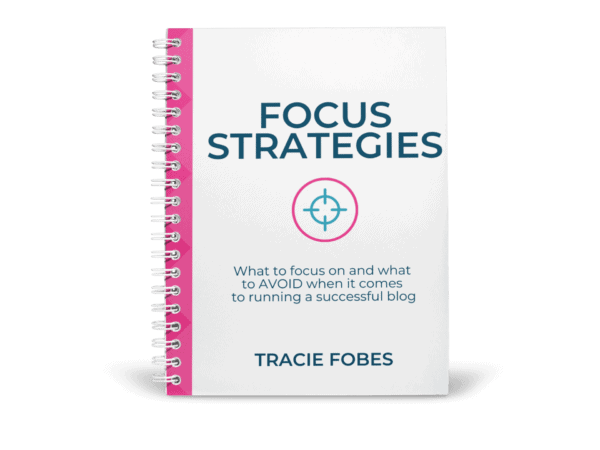 Struggling to know what to focus on with your blog?
What to focus on, and the mistakes to avoid making, to turn your blog from a hobby into a business.