Why You Need To Have a Self Hosted Blog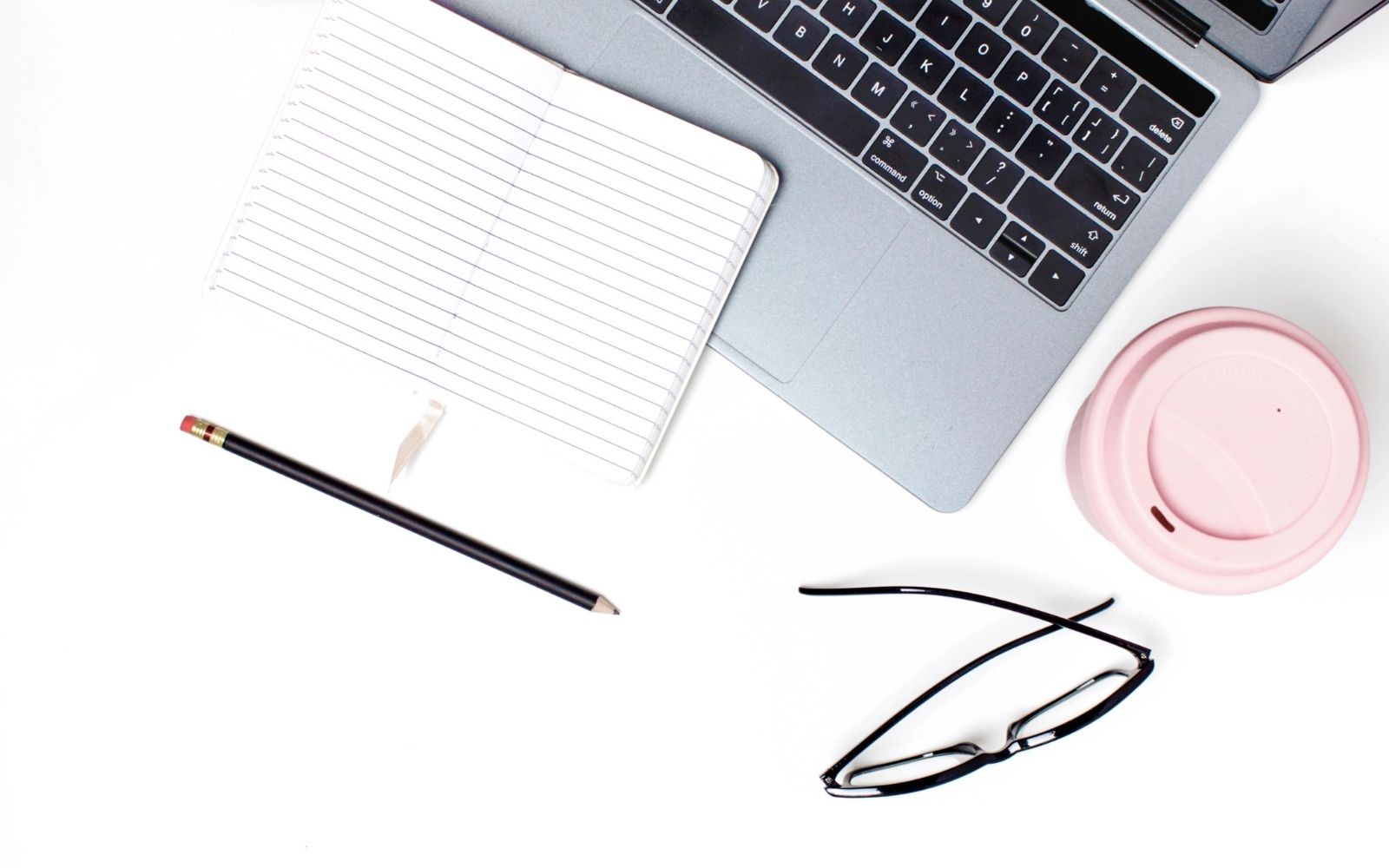 This post may contain affiliate links. That means if you click and buy, I may receive a small commission (at zero cost to you). Please see my full disclosure policy for details.
You did it! You set up a blog for free!! However, now you read that you may have made a mistake.
And now you are wondering, is it a must? Is it necessary to have a self-hosted WordPress blog?
The answer?
It depends.
There are more than 150 million blogs on the Internet, using all sorts of platforms to run. More than 40% of those blogs use WordPress. It is one of the most popular platforms used by bloggers around the globe.
It is the recommended platform bloggers should use, but it may not be the right one for you.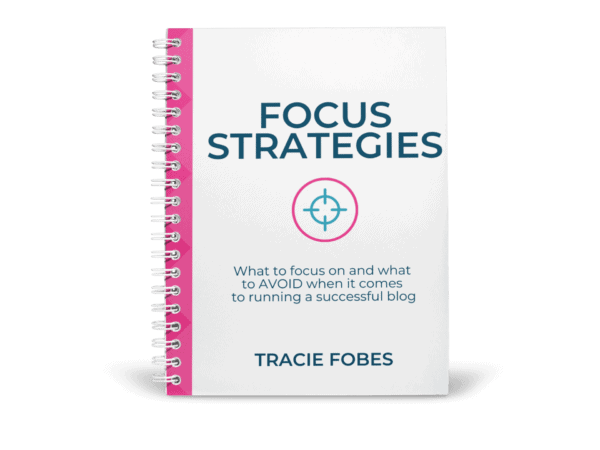 Struggling to know what to focus on with your blog?
What to focus on, and the mistakes to avoid making, to turn your blog from a hobby into a business.
What does it mean to be self-hosted?
A term you may have seen mentioned in groups is self-hosted. But, what does it mean when you read this.
A self-hosted blog is one where you are in complete control. You get a copy of WordPress and connect it by getting both a domain name and hosting provider.
What is the difference between WordPress.com and WordPress.org?
WordPress.com is a free platform where you can start your blog. However, you are limited to the customization you can add and the plugins you can use. You can't even use a custom domain name on the free plan.
When you use WordPress.org, you get WordPress features and can use a copy with their permission. However. You are 100% in control of every aspect of your site.
Should I self-host my blog?
You may wonder if you should move from a free platform to one you own. There may be times where staying on Wix, Weebly, Blogger, or even WordPress.com makes sense. But, you need to keep your goals in mind.
Hobby
It may have started blogging to share some ideas with family and friends. Your goal is not to rank in Google, to get traffic, or to make money.
You blog to "feed your soul, not your wallet."
If that is your purpose for blogging, then you may not want to move to self-hosted. It may be suitable for you to continue using the free platform you are using right now.
Business
If your goal is to run your blog as a business, you need to be in complete control over all aspects of your blog. You need to add the features you want, set it up for proper SEO, and implement monetization strategies to achieve your goals.
To put it bluntly – if you want to make money blogging, you must be self-hosted.
Why Your Blog Should Be Self-Hosted
Some believe you can use a free platform and run a successful blog. And, while that may seem as if it would work, there are reasons why you should move away from that module.
More Professional
There is a saying that you get what you pay for. That is true with your blogging platform, as well. When you aren't paying for something, you are forced to use what they offer.
Most free platforms do not have the high-end look that you desire. You are limited to the theme you can use, the sidebar's data, and even the ads placed on your site (which you don't get to control).
When you own your site, you can use the theme, layout, and settings that send the right message about your blog. It tells your visitors what you are about and the problems you are going to solve.
You are in control
A free platform limits what you can and cannot change. However, when you are self-hosted, you are 100% in control of every aspect of your blog. You get complete control.
You can change things, such as:
A theme that has the design aesthetic you desire.
Add custom code to your site to enable features and change design.
Update and use plugins to add additional functionality to your site to improve the user experience.
Add the monetization strategies in places where it makes sense for your business plan.
However, the #1 reason you need control is that no one can take your site away. When you use a free platform, they can decide at any time to shut down your site. They control it – not you.
Better SEO
You want your content to rank and for people to find you through search. Unfortunately, when you use a free platform, you are forced to use what they offer. However, when you own your site. You can do much more.
You will use plugins to aid you in writing content that may assist you in ranking, including strong meta descriptions. Not only that, but if you are on a free platform without a proper domain name, the platform gets the traffic – not you.
Establish Trust
You want your visitors to feel they can trust what you have to say. You do this through the way your site looks but also your name.
Free platforms have their site name in the URL. For example, if you use Wix, your domain name may be mysite.wix.com, or you could be on WordPress, and your name is site78.wordpress.com.
Those sites do very little to establish trust. Readers will be less likely to read what you have to say, let alone come back repeatedly to read your blog.
Support
When you use free systems or platforms, there is very little, if any, support. After all, you are not paying to use their platform, so they have no reason to offer you help. They simply won't.
If you need additional help, you must pay for it. And, even then, what you want to do may not be allowable on the free platform. That could result in paying to ask for help to do something you aren't even allowed to do.
Conversely, if you need help on your site that you control, you can hire a tech to fix it for you. They will have access to all the code to help you through whatever needs to be done to achieve the look or desired outcome.
Can't I just upgrade my plan?
WordPress, Wix, and others allow you to upgrade your plan at any time. They tell you that you get more features when you do that. For example, they may allow you to have a custom domain name.
That may sound as if that is all that you need to do. However, you still are not in control. You are paying rent to use their system. Period.
Other potential problems you will face, even if you upgrade, include:
Forced to use their servers (so if the load is heavy or slow, you can do nothing about it)
You can't always customize (WordPress paid plans do not allow you to upload any external themes or plugins)
You may not be able to use your ad network to make money
The upgrade may make it sound like you get more when, in reality, the money spent on WordPress or another blogging platform is better invested in purchasing hosting, so you are always in control of every aspect of your site.
What does it cost to start a self-hosted blog?
You may think it will cost a LOT to start your blog and that you don't have the funds to do so. Let's break down the costs to start a blog.
Domain Name
Your domain name is your site address. You can use someone, such as Namecheap, and find a domain for less than $10 a year.
Hosting
Your hosting plan is the company that holds the address for your domain. All the files and settings are stored so that the content you want to show when someone types in your URL is displayed.
There are many providers out there, and they are not all equal. You may feel that paying less is better for your budget, but that may not be the case. You will get what you pay for. Stick with a quality hosting provider, so you don't end up being burned.
One thing to note is that your first year is often very affordable, but the costs may go up significantly after that time. You will want to start monetizing as soon as possible, so your site makes money to cover your increased costs as time goes on.
You can find reasonable hosting for around $7 a month. Most hosts will require you to pay a year in advance at this level, so your initial costs may be higher, but you do not need to pay them month-to-month.
Legal policies
One aspect that many overlook is the need for legal policies. If you plan to blog for profit, they are a must. You can't avoid them.
While you may be tempted to find a free version you can use online, I would not recommend that. You do not know if they are legally compliant to protect your business.
Skip the free version and purchase yours. The costs will vary but usually run in the $150 – $200 range.
Total Cost
On average, it costs around $250 to start a blog. That's it. When you compare that to any other business, it costs very little.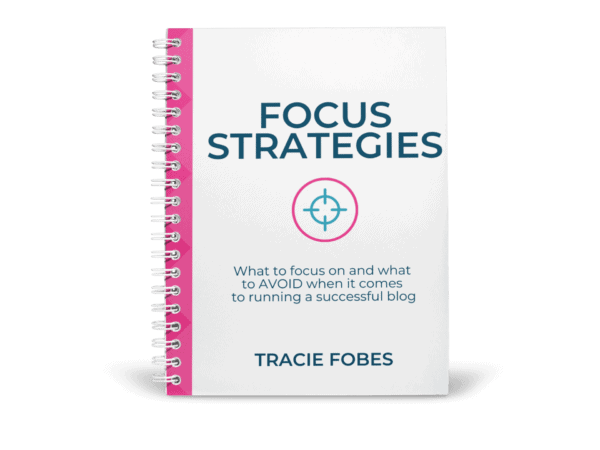 Struggling to know what to focus on with your blog?
What to focus on, and the mistakes to avoid making, to turn your blog from a hobby into a business.
Don't skimp or try to cut corners when starting your blog. If you want to blog for profit, you need to treat it like a business right from the start.
If you are getting started, check out these posts: