You want to make money blogging. But, more than that, you want to make passive income.  One of the easiest ways to make money on your blog is to create digital printables you can sell.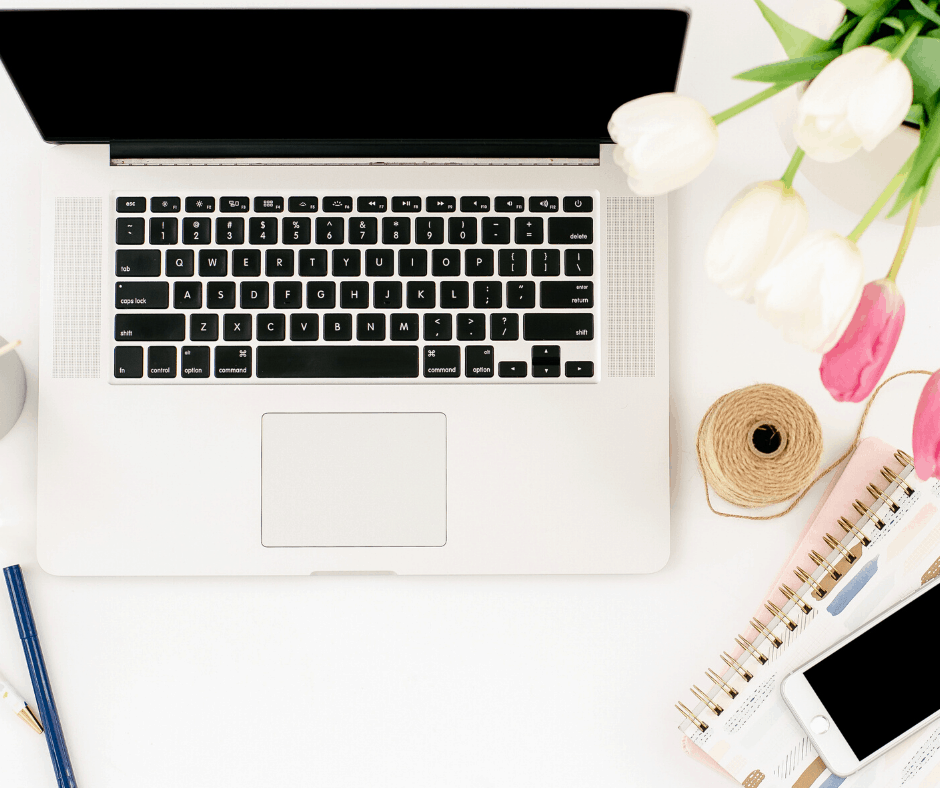 The truth is that the simplest way to make more money blogging is by creating printables you can sell.  These digital downloads solve a multitude of reader issues and are an easy way to increase your blogging income.
What is a digital product?
It is just what it sounds like.  A digital product, also called a printable, is something a customer purchases and can instantly download, print and use. They can be all sorts of products, including:
Inspirational Sayings
Checklists
Calendars
Planners
Trackers
Templates
Books
Workbooks
Worksheets
Lesson Plans
……and more!
If it can be downloaded and printed – it is a printable!
You can find several offerings of printables in my shop — content planner, blogging checklist and niche planning guide. All these printables were created to answer reader questions and concerns.
Simply put, printables that are successful fulfill a need for your customer.
Why should you sell printables?
Printable products are one of the easiest ways to make passive income. You create the form, upload, price and then market it. When readers find what it is they are looking for, they buy, download and hit the print button.
There is no inventory to maintain.  There is little (to no) overhead at all.  It is truly the easiest way to make money that anyone can do.
And, if you are a blogger, it makes even more sense to sell these digital products.  Why?
If you offer a reader a free item to sign up to be on your list you've already offered a printable.  You can take a simple idea and expand it, therefore offering a product people will pay you to purchase.
What printable will sell?
That, my friend, is the million-dollar question!  The truth is that you want to find a product to sell to your list that makes sense and solves a reader's problem.
For example, my site is about blogging education. A budget binder may be a great product idea that people want, but does it make sense for my reader? No. It doesn't.
However, what my readers would want is a blogging budget. It will help them plan and track finances for their blogging business. That does fit.
It is important to do proper research to determine what your readers want or need.  One of my favorite tricks is looking at the traffic to your site.  What do people like? What can you create that will make readers want to click and buy again and again?
Don't be afraid to ask your readers too.  What is it they need or want?  They may have the perfect idea for your site.
Don't spin your wheels brainstorming ideas when one may be staring you right in the face.
Will people buy something they can get for free?
It is a common concern that many have when starting out with digital products.  There is a lot of worries that they are selling something another person offers for free.
I would put this thought out of your mind right now.
People will buy your products because:
They trust you
It is there in front of them and solves a problem
They don't have to go looking
The price works and makes sense
Readers buy because of you.  They buy because of the value you provide.  Don't be afraid to see something.
Remember your product is not the same as theirs.  And, if you've done it the right way – it is even better!
How do you make a printable that you can sell?
There are many platforms you can use to create digital products.  You can use:
Canva
PicMonkey
Google Sheets / Docs/ Slides
PhotoShop
Illustrator
InDesign
Any of these platforms will work well to help you create the perfect printable. Your success or failure will not hinge on where the form is created, but rather how the form looks and functions.
When designing a printable keep the following in mind:
Triple check for typos (nobody likes to pay for something with errors)
Make sure it is original (don't copy someone else's idea)
Save it as a PDF format
It solves a problem for the reader
Ensure it downloads easily
It has color and interest to make it stand out
Your printable needs to function above all else. It needs to do deliver on its promises or your customers will be left with a sour taste in their mouths.
Using Canva to make a printable
A free platform to use to make printables is Canva.  To start, sign-up and then select Letter (for the right size).
Next, click on Text, Elements, or Photos and add the elements you want to create the style of printable you are looking for.
Photos = Images available on Canva
Text = Words for your header and the body of the printable
Elements = Lines, shapes, and icons
If you have a custom logo, graphics or elements you want to add to the printable, click Upload to bring them into Canva.
Create the document to get the look you want.  When you are done, it is time to export it. You need to make sure to save it as a PDF so the formatting stays intact when the reader downloads and prints.
Add it to your store and start selling!
Create a digital download using Google
Google has several options for making printables. You can use Docs, Sheets, or Slides.  I will show you how to make one using Google Docs (but the idea will be similar in all applications).
In Google Drive, Select +New > Google Docs > Blank Document
Add the text as needed.  Make sure to format with the color and font style that works for you.
Find elements and icons you want to add by visiting sites, such as Creative Market.
Add them by selecting Insert > Image > Upload from computer.
Once the document looks the way you want select File > Download > PDF.  Make sure it is saved in this format so it retains the settings when your customer hits the print button.
Both of these printable design applications are free.  The paid platforms can do more, but if you are starting out, they will work for you.  Of course, there is a lot of customization you can do to make your printables stand out, which you can learn about in Easy Printables.
Learn more about Creating Printables You Can Sell.
How to start selling digital printables
There are many options available for selling your printables online.  The method you select will be based upon your level of knowledge, desire for the look you want, and also your budget. Three of them include: Plugin on your site, storefront that connects to your site or a third-party provider.
Plugins
Most bloggers lean towards using plugins to create a store where they can sell their products.  It sounds great but the truth is that plugins are not the best solution.
Sometimes they require multiple plugin add-ons to function properly, which can, in turn, slow down your site. Plugins can also potentially lead to more vulnerabilities when it comes to security.
That does not mean you should not use them. It means you need to make sure you know how to use them properly.  That means:
Research that the plugin has no current security flaws
How it connects for payment
Use a secondary or sub-domain (do not host it on your site)
It is compatible with your theme and other site plugins
If you want to use a plugin, the two most popular options are WooCommerce and Easy Digital Downloads.  Both work very well and might be exactly what to need to use on your site.
Connected Storefront
Another option for selling digital products is using an external storefront, such as Shopify.  The way it works is rather simple.  You use their platform to create a store that looks and functions the way that you want.
Nothing is hosted on your site. No plugins. No connections.
Instead, you link to the storefront directly from the menu on your site.  When the reader clicks to shop, they will see the store.  They think they are still on your site, but they aren't.
The reader shops as usual and can easily navigate back to your site once they finish checking out.
Third-party providers
You may also want to use the third-party provider. One example resource many use to sell printables is Etsy.  These sites host everything on their site – with zero connection to yours.
Rather than setting up a domain, you sign up with them. You will pay the necessary monthly fees and they provide you with links to use on your site.
Those links are embedded into your blog posts, landing pages and other places on your site. When the reader clicks to buy they are directed to the third-party app to finalize their purchase.
The most popular third-party providers are SendOwl, Gumroad, and Etsy.  Before you sign up, make certain you read the terms and conditions so you know the monthly as well as processing fees each will charge.
How much should you charge for printable?
Pricing is a pain point for many.  After all, you do not want it to be undervalued but at the same time,  you don't want to price it too high.
The truth is that pricing will require testing and retesting. You will eventually find the sweet spot for pricing that allows you to make what you are worth but that won't turn off customers from buying.
In most cases, you can charge $2 – $5 per page – depending on the value that the product has to offer.  However, do your research so you are priced competitively.
There are bloggers who make more 5-figures and more by selling digital downloads!  That may not be the case but over time, you can grow your store to a massive following and bring in consistent passive income month-after-month.
Marketing your digital products
Once you create a printable product, you need to market it.  Of course, having a list is always very helpful, but not necessary. There are several ways for people to learn about your product.
Run ads on Faceboook or Pinterest
Add affiliate partners to promote the products on your behalf
Offer one page of the printable free on your blog and the remainder after they sign up.
Use pins to market for free on Pinterest
Share in your Facebook group
Email your list
Create a YouTube Channel
Connect to the store in your blog's navigation menu
Creating a product is only one step. You will need to continue marketing it in different ways so the right customers find and buy whatever it is you are selling.