Blogging can be a great creative outlet. It is also an opportunity to turn an idea into profits.
You may have set up your site and started writing because you were passionate about the topic. But now,  you realize there is money to be made.
Others share their success stories in Facebook groups and on their site. And you want that too! How are these people making money?
While the methods may all be different, there is one thing they all have in common.  They've all made investments in their blog.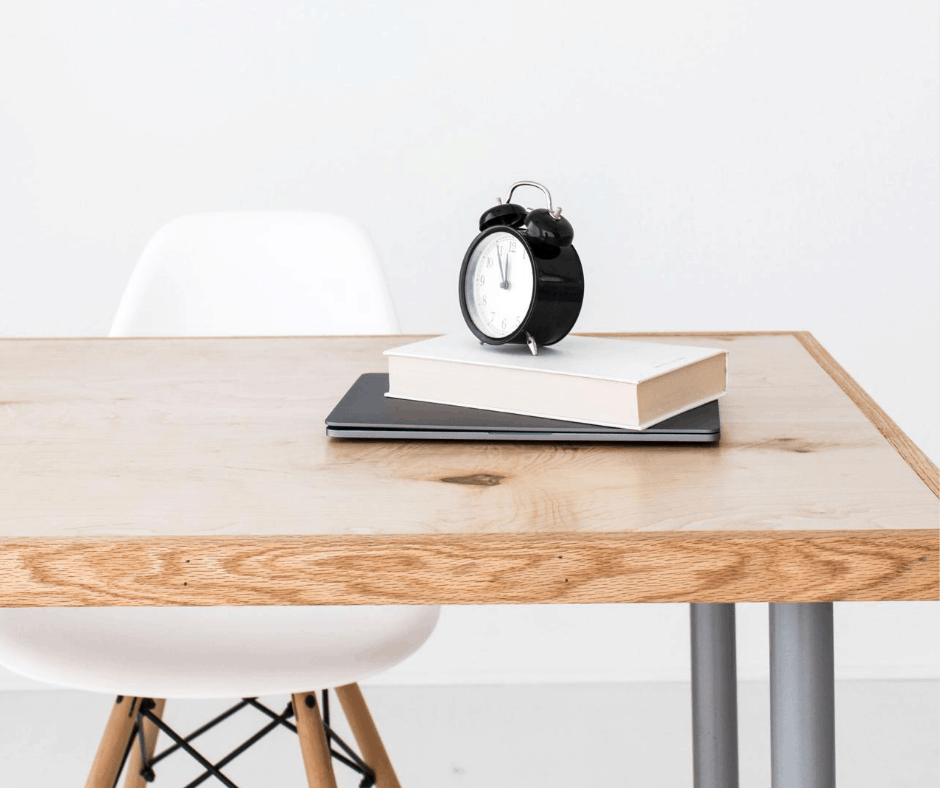 Let's face it, free is great. After all, why pay for something if you don't need to?  But, the truth is that free will only take you so far.
If you plan to run your blog as a business, you will need to make investments. And, it all starts the same way – mindset.
TREAT YOUR BLOG AS A BUSINESS
Think for a minute about the small stores in your community.  What did it take for them to open their doors?
They had to pay for a lease and insurance.  There is a chance they may have had to hire employees.  The owner had to purchase the inventory to stock the shelves. Then, they had to pay to advertise to let people know where to find them.
Compare that to starting a blog.  The costs are minuscule in comparison.  You needed to buy a domain, hosting, and legal pages.  That's it.  Sure, there were add-ons you could get, but for the most part, your costs are small in contrast.
The difference here is that the person running a brick-and-mortar store knew they had to spend money to get started. It was necessary as you can't have a store without it.
You must apply those same thoughts to your blog. Treat your blog as a business.
GAMBLING vs. CALCULATED RISK
Your blog is a business. As a business owner, it is vital to understand the difference between gambling vs. calculated risk.
Gambling is a type of risk. But, it also puts something in jeopardy.  It is a shot in the dark in hopes that something positive will happen.
For example, if you are playing poker, you are putting your time and money on the line in hopes that you will get a significant return. No research is done. You are throwing money out there, hoping that you will get something in return.
A calculated risk involves putting something to work. You have done the research and invested your time and energy to know if it should be considered.
Let's talk about a blogging course. Yes, it may cost $147, but you have thought about income growth potential by applying the principles. You realize that learning what to do sooner can earn back that initial investment and result in more income overall.
While both do involve taking a chance, a calculated risk usually has better odds.  There is a greater chance that you will see the positive results you want as you have done your due diligence and know the potential that can come as a result.
Don't avoid taking risks. But, make sure you have done your research to ensure the investment makes sense.
WHEN TO START INVESTING IN YOUR BLOG
You need to be willing to invest in your blog from the start.  Why?
Investing can save you time researching online for days, weeks, or months. Yes, the data may be out there, but you may have to consult several resources to pull it together. And one may contradict the other.
It can be confusing.
Finding the right resources to learn what you need provides you with a direct path to knowledge. It is all in one place, from one source. It provides a clear focus and direction.
But, the thing to keep in mind is to apply what you learn. If you read a book about playing the harmonica but don't even pick yours up from the desk, then the harmonica will sit unplayed.  It can't play itself.
The same is true for your blog. If you make an investment in your blog but do not apply or use what you pay for, it will not help you. At that moment, it is a waste of money.
Let me ask you this: If you could spend $100 today and earn that amount plus more back in a month, would you do it?  I know I would.
That is why you need to invest in your blog from the start. Spending money on courses and products will provide you with the tools, resources, and guidance you need to get your business up and running the right way from the start.
No waiting a year before you realize you need to learn more. No missing out on income for nine months because you did not understand affiliate marketing. Not missing out on traffic because you don't understand SEO.
WHAT ARE YOUR GOALS?
Before spending a dime, you need to know where you want to go with your site.
Do you plan to turn it into a business? Is your goal to blog for fun, and you don't care if you make money?
You need to know your goals so you know where to spend your money. For example, if you don't care whether you have an email list, you would never need to buy an email growth course.
Sit down and think about the direction you want your site to go and what you want to come out of it.
HOW MUCH SHOULD YOU SPEND?
Asking anyone this question would be like shaking a magic eight ball, hoping for an answer. You'll get many different answers depending on who you ask.
The truth is no one can tell you how much to spend on courses or products for your site. No one.
But, what you should make sure you do is not go into mountains of debt to learn. There are many options out there that are not only affordable but provide tremendous value.
Just because something has a high price tag does not mean it is worth more.
For example, there are multiple courses on how to do affiliate marketing.  Some are less than $100, but most are $200 or more.  Does this mean the $200 course offers more value?
Nope. Not at all.
I've seen and tested the lower-priced courses offer as much, if not more, value and information than the higher-priced counterparts.
Just because it costs more does not mean you will learn more.
You need to establish a budget to know how much you can afford to invest. Again, whatever you do, don't go deep into debt when it comes to your blog. That is never a good idea.
WHERE TO INVEST
Let's get down to what matters – where should you spend your money?  The tools and products you need will vary based upon where you are in your blogging journey.
BLOG SET UP
You may already have a site set up through a free platform such as Wix, Weebly, Blogger, Squarespace, or WordPress.  And, that is OK….for a hobby blogger.
If you plan to blog for profit, you need to ensure your site is set up on a good foundation.  That way, everything you do from this point forward is rock steady and moving you forward towards your goals.  The things you need include:
DOMAIN NAME
Your free site provided you with a site name. It may look like www.myawesomesite.wordpress.com.  That's probably not what you really want. You'd prefer it was www.myawesomesite.com, right?
That's why you need a domain name. Your domain name is your site name.
There are many places you can go to get one, but they aren't all the same. Some will try to charge more if you research a name through them before you buy it. Others make you pay for privacy protection.
Namecheap is not only affordable, but they also provide privacy protection at no additional charge. You can use any company you like but read the fine print and watch the upsells and charges.
HOSTING
Your host is where your site lives. It is like the foundation of your house. It must be secure and reliable.
Just as with a domain name, there are many places you can go to get hosting. They are not all equal.  Not even close.
Those that tend to cost less are affordable for a reason – they are less than stellar. They often will try to upsell you later, or they may have security issues (which may cost you more in the long run).  You don't want that.
You must look beyond the cost of your host. It is crucial to make sure it is someone you can trust. An affordable option for a new blogger is Namehero.
THEME
Your site is the first impression people get about you. It is important it looks good and gives the right vibe.  That is why your theme matters.
Your theme is the general layout of your site. It can be customized with your own graphics and the color scheme you love.
While the look is one thing to consider, you should also make sure it is mobile responsive. Doing so ensures your site is properly configured for both desktop and mobile visitors.
Finally, don't rush to Etsy or other platforms to purchase a theme. The reason is you don't know if there support, updates or if the coding is done properly and will not create problems on your site.  Stick only with those companies you can trust.
Some themes to use include:
Using one of these themes will ensure you can move forward with confidence knowing your site will look amazing no matter how someone views your site.
LEGAL POLICIES
One important aspect of blogging many tend to forget to mention is the need for legal policies. If you have an online presence, you must have a policy. Even if you aren't yet making money – you still need a policy.
There may be free policies online, but there is no way to know if they are written the right way and include the essential aspects necessary in your policy.  You need to invest and purchase all your required legal forms through an attorney.
PRODUCTIVITY
Your time is valuable. You need to make sure every minute you have to work on your site ensures you are productive. Sure, there are courses on productivity but sometimes, you need more than that. You need tools that help save you time.
Tools to use include:
You may also want to find time blockers or other tools that prevent you from checking social media or other distractions.  If you can keep your time focused on the task at hand and automate your processes, it can be well worth the cost.
BLOGGING EDUCATION
Setting up a blog is one thing, but blogging is something entirely different.  Every single post out there on how to start a blog tells you to click here and sign up.  None of them talk about how to run a blog.
You need to learn how to write a post. Then there is understanding SEO. You need to get the technical aspects of using WordPress. It is essential to learn how to make money.
There is a lot to learn about blogging as a business.  Some of the courses to consider include:
Check out other courses that may teach you what it is you need to learn.
OUTSOURCING
Everyone has their zone of genius. Yours may be writing or design. But sales copy or technical work is not your forte.  It can be smart to hire others to do these things for you.
You may need to rebrand your site. That means setting up the redirections and other technical aspects of your blog. You may be able to figure it out, but it would take you hours to do.
Would it not make sense to pay an expert IT developer $100 – $250 to do it for you?
You not only know it is done the right way, but you also don't spend countless hours struggling and focusing on the thing that is not going to make you money. Instead, you can write that post or work on your traffic. You can focus your time and efforts on what you know.
Don't be afraid to hire out work on your site.
WHY I MADE A $9,000 INVESTMENT IN MY SITE
No. That is not a typo. I really did make a 4-figure investment in my blog.
I know how to write a post and produce content and courses to teach. There is no doubt there.
But, what I am not good at doing is sales copy. I admit that it is not my forte. I know what I want to say, but putting the words together to connect with my reader is not my thing.
I know my courses are excellent.  I know people will learn from them and read the feedback I get from my students. I struggled to get people to want to buy.
I could have invested in a course, but even then, I worried I would not have the time needed to re-write each page. I was stretched thinly enough as it is.
So, I decided to hire it out.
I did a lot of research. I asked for help from people I know and trust. I read sales pages and testimonials.
I found the person I felt was a fit and reached out.
Once the proposal landed in my inbox and I saw the price, I'll admit my jaw hit the ground.  Then, I did the math. I figured out how many courses I'd need to sell to break even before I would see profits.
I quickly realized that while expensive, if my sales pages resonated with people and got more people to click and buy, it would be worth it. So, I took a chance.
Once the pages were added, I started seeing things happen. I began to get more conversions right from the start. One person even emailed me to tell me he felt like I was talking directly to him, and he could not wait to get started.
That was enough proof for me. Yes, it will take a little time to get back the investment, but it was a calculated risk I was willing to take.
Don't fear spending money on your blog. If this is your business, you need to make the right investments, wherever they make the most sense.