How to Use a Blog Business Planner to Run a Successful Blogging Business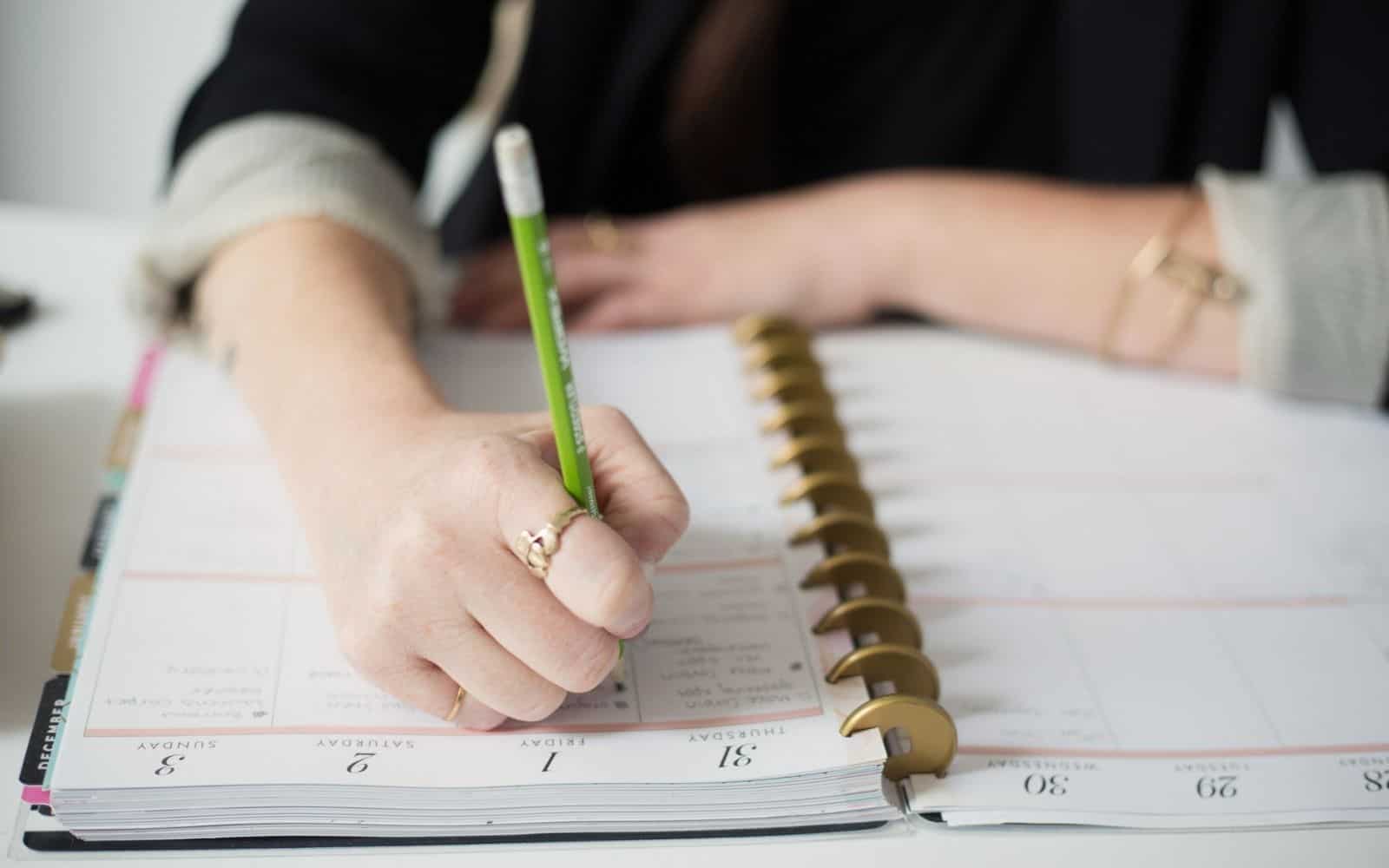 This post may contain affiliate links. That means if you click and buy, I may receive a small commission (at zero cost to you). Please see my full disclosure policy for details.
If your goal is to make money blogging, then you need a plan. And not just make money but turn your blog into a successful business. That means you need a plan.
But not just any plan. You need one specifically for blogging. And the way to do that is to use a blog business planner.
Blogging is more than writing articles. You need to plan, organize, and have a clear strategy.
What is your purpose?
What are your goals?
How do you plan to make money?
What is working on your site – or isn't?
What should you fous on today? Tomorrow? Next week?
You need to not only plan your time effectively but also need to use a planner to help navigate the process.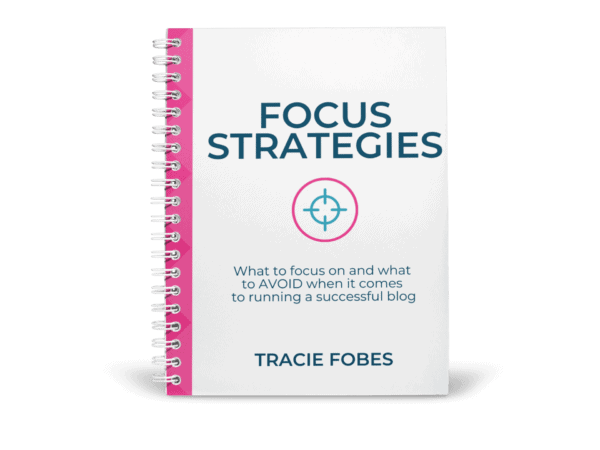 Struggling to know what to focus on with your blog?
What to focus on, and the mistakes to avoid making, to turn your blog from a hobby into a business.
What is a blog business plan (and why do you need one)?
A blog business plan is the written roadmap for your business. It outlines your business documents and includes your goals and how you plan to achieve them.
And, to be effective in tracking, monitoring, and planning, your business plan needs to be in writing.
Why exactly does every blogger need a business plan?
Having a well-written business plan helps you with the following:
Plan your goals so you know what you hope to achieve
Makes you accontable to yourself
Ensures you know what to focus on with your blog and business by prioritizing what matters most
Visually shows you where you have been and where you intend to go
Having a well-written blog business plan enables you to know what to do. When you follow it carefully, you not only can monitor where you've been but how to change and adjust to achieve your objectives, should you happen to hit any bumps along the way.
How to create a blog business plan
If you haven't owned a business or did not major in these courses in college, you might be wondering where to start.
There are seven steps to follow to make a plan that works:
Then, when you have a plan in place, you will want to ensure you focus on necessary tasks and how you will get it all done. Use templates or checklists to ensure you get everything done not only the right way but on your schedule.
You also have many aspects of your business you need to remember. Doing so ensures you have good records and that it is in writing should you ever need to delegate work or (heaven forbid) something happens to you.
Think about all of the things you do daily, weekly, and monthly. It can be overwhelming to keep it all in your brain.
You need to plan it out.  If you aren't, you need to start now. Let's go through each of these steps, so you know what is required.
Determine your reader and put your mission statement in writing
When you start a blog, you need to know who you want to help and what problems you want to solve. It is essential as you can't help everyone (and should not try).
Once you know who that person (or group of people) is, you've tackled one of the most important aspects of blogging. It is important to narrow your niche, so you always help your ideal reader.
Then, move into your blog why. Meaning just that – why are you blogging? What do you want to do? How do you plan to help your person? What problems do they have that you want to help them overcome?
Put your mission statement in writing. Keep it where it is easy to see and reminds you what you are doing and why. This template can help you write yours:
The purpose of my blog is to provide (what – topic) for (who – your reader) through (how you plan to help them).
Here's an example of a mission statement (so you know where to start to create yours):
My blog's mission is to provide blogging support and guidance for bloggers who are stuck in the messy middle and need someone to break down what they need to know beyond what the new blogger needs but not so advanced that they aren't sure what to do next.
Define your goals
Goals are essential for any business, and that means blogging too! Your goal is never wrong as it is yours.
You may read that a blogger's goal is to reach 50,000 sessions by the end of the year, and you feel that you should want that too. But, if you aren't worried about joining an ad network, then that might not be the right one for you at this time.
Ensure your goals are smart:
Don't stick with setting only annual goals, either. Tracking them monthly or even quarterly will help your dream of achieving your annual goal a reality.
Know your competition
One of your goals is income. That means you need to know what others in your chosen niche are doing.
You can use that to determine your goals, develop traffic and monetization strategies, and improve your site's SEO. You also need someone to motivate you to do a better job and know what you want to do (and don't).
Determine your traffic strategy
I hate to say it, but your blog is not the next Field of Dreams. Just because you build it doesn't mean they will come.
You need to analyze the methods for getting people to visit your site and, if necessary, do research, take courses, read books, or hire experts to make it happen.
Your goal might be organic traffic from search as well as your TikTok account. It could be that you hate social media and plan to focus 100% on SEO. You might even decide that placing ads is a smart move for you.
None of these are wrong. Each can work, and you need to decide your objectives to increase your blog's traffic.
Develop a monetiztaion strategy
The next thing you want to do is decide how you plan to make money – as there are many options beyond putting ads on your site.
Not every blog income method works for every site. You might want to explore sponsored posts — or decide they aren't for you. And, you know what? That's OK!
Research and analyze the methods available to you and start with no more than two. As you master those, you can add more strategies to help you achieve your income goals.
Read more: How Bloggers Make Money Blogging
Keep solid records
When it comes to records for your site, you need to track everything.
You should have a list of your blog credentials with your hosting and site login and branded colors. You may also want to keep track of your plugins, passwords, affiliate partners, and even the courses you've taken.
Then, of course, there is the money. Making money is a double-edged sword. On one side, it is exciting to see the dollar signs; however, you also must pay taxes. UGH.
You absolutely must maintain detailed accounting records. That includes knowing who pays you, the type of income you earn, the expenses you pay out each month, and creating annual reports for your tax return.
Sytems such a Quickbooks or Wave are great options. But, you do not have to use them. You can create a spreadsheet or invest in a blog accounting system that helps you track and maintain your budget to know exactly how much you have made and spent with a single glance.
The method for tracking these elements does not matter — as long as you do so.
Create your workflow
You've done the business aspects, and now, you aren't sure what to talk about. And, if you don't have an idea what to write about – you don't have a blog. 
Bloggers are always thinking and planning, so they know what to write about month after month. And blogging requires planning.
For example, the content bloggers write for back to school needs to be finished by early June. June?! Yes. June.
The reason is that it takes time for your content to rank.  You must write at least 45 – 60 days before users search for your content so that the algorithms have time to review and rank your content.
Not only that, but as you have ideas, you need to write them down. Otherwise, you may forget about that brilliant posting idea and remember it long after it would have benefitted your readers.
Having a written content plan helps you better plan and organize your content to know what to work on every time you write.
As you come up with ideas for articles, you need to know when you will write them. You may have just thought of an excellent concept for Thanksgiving — but it is March. You need to get that onto a schedule to remind you to write about it.
Smart bloggers plan their content weeks and months in advance.  That means you must use a planning system to know what to work on all year long.
And then, those bloggers plan their day efficiently. That way, when they sit down to work, they are productive and focused on achieving their goals.
As you come up with ideas for articles, you need to know when you will write them. You may have just thought of an excellent concept for Thanksgiving — but it is March.  You need to get that onto a schedule to remind you to write about it.
Where can you find a business planner template?
A search on Google can help you find a template to download and use.
Anyone can put together a goal sheet, calendar, and to do list and call it a planner. And, there are countless free printable options online.
The problem is that most free options only do so much, and they don't take everything bloggers need to consider. 
When looking for a comprehensive planning system, keep the following in mind:
Mission Statment
Goal Tracking
Competition Tracing
Traffic Strategy
Monezation Methods
Workflow
Affiliate Tracking
Blog Post Checklist (to know what to do after you hit the publish button)
Accounting Worksheets and Trackers
Stats Trackers
And these are just a few of the items you may want to ensure you find when you get a planner. But the truth is, the best planner works only when you use it properly.
The Blogging Business Planner has got you covered! It has every form you need to run your blog successfully. 
Look, you need to get your blog organized and in order. Find the right planning system and start using it — today!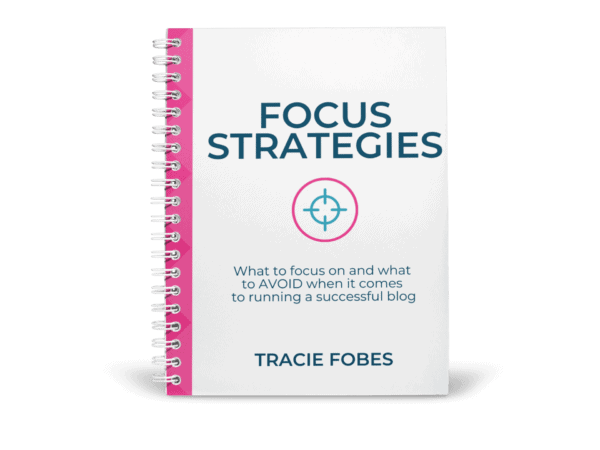 Struggling to know what to focus on with your blog?
What to focus on, and the mistakes to avoid making, to turn your blog from a hobby into a business.