This post may contain affiliate links. That means if you click and buy, I may receive a small commission (at zero cost to you). Please see my full disclosure policy for details.
You've done it! You did the proper keyword research, proofed, edited, and hit the publish button! That epic blog post is finished.
But, are you sure people will find it? Here is everything you need to do after you publish your blog post.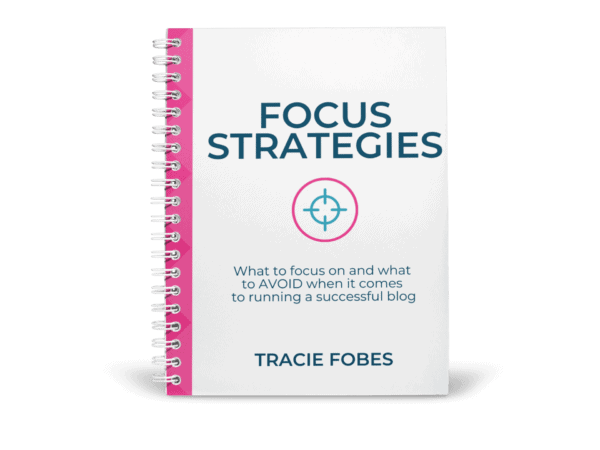 Struggling to know what to focus on with your blog?
What to focus on, and the mistakes to avoid making, to turn your blog from a hobby into a business.
What to do after publishing a blog post
You've written a fantastic blog post. You know it is something your reader will love. But how in the world can you ensure they will see it?
Your blog post is not the next 'Field of Dreams'. Not even close. Just because you build it does not mean "they will come."
Chances are you put your blog post onto social media – once. That's it. 
The truth is you will spend 20% of your time writing and the other 80% promoting it.
Really?
Yes. Really.
Even an article that is perfectly optimized for organic search must still be promoted. How do you do that? Let's go through everything you need to do as soon as you publish your blog post.
The truth is there is a lot you need to do once you hit the publish button. Here's an easy-to-follow list to ensure you don't forget any important steps.
What to do after publishing your blog post
1. Re-read and edit
Let's face it, none of us are perfect. And, even if we have edited our posts a few times, there may be things we missed.
Once the post is on your site, open it and look at it as a reader. Things to look at include:
Does it flow well?
Is there enough white space?
Are the ads (if any) interfering with reading?
Is it free of typos and errors?
Spend a few minutes rechecking the article. Use an editing tool, such as Grammarly, to help you catch the errors on your site.
Pro Tip: Ensure you also check it on your phone and tablet as more and more people will visit your site via a mobile device.
2. Use images that pop
Graphics and images make all the difference in a blog post. They can invoke emotion and draw the reader in so they want to read.
Add the properly sized image to your post. If the article is longer, consider adding a couple of them to break up the text to make it easier to read.
If you don't have your own images, consider buying stock photos through a site, such as Ivory Mix or Deposit Photos, where you can find the perfect image to use in your article.
3. Ensure it is optimized for SEO
You want your content to be found and read; the best way is through SEO (search engine optimization). That means you need to use the appropriate alt text on your images, keywords in the heading and content, and a killer blog post headline that will get clicks.
Without proper SEO, you will have to rely on social media and hope the algorithms play in your favor so people can find your site.
Learn more: The Beginner's Guide to SEO
4. Use your links
Linking is an essential factor when it comes to SEO. Ensure you have internal links to related content on your site. You may also want to link to a credible source to back up your data (external links).
Do it even if you can find a way to add in only one link. One link is better than none.
Read more: Understanding the Links You Need on Your Site
5. Include your Call-To-Action
Every post you create should be done with intent. The goal might be to get more sales of affiliate products. It could also be to grow your email list.
Make sure you have an opt-in box on your post to get your reader to want to sign up for your list! Consider the lead magnet and placement to get a higher conversion rate from those who read your post.
6. Make your social media graphics
You have an image for your post, but the reality is that it may not work well on social media. Each social platform has image and graphic standards you will want to meet.
Take the time to create the social media graphics that will pop to get the click to your site.
7. Share your post on social media (including Pinterest)
Once your post is done, share it in your Facebook Group or on your page. If you have a strong following on Twitter, make sure you post it there.
You might have an engaged audience on Instagram, so that is where you should share it. Then, you will want to pin it on Pinterest.
The truth is, you should share your article on all platforms where your reader hangs out. That means, if they aren't on Twitter, don't waste your time sharing there.
Social media is a powerful tool, but only if you use it to find your ideal reader, and you aren't simply sharing without purpose.
Read more: The Secrets to a Thriving Facebook Group
8. Email your list
People have signed up for your newsletter to keep up to date with your content. That means you should email them! But don't say, "here is my latest post," and drop a link. How boring is that?
Start with a subject line that makes them want to click! It needs to make them so interested that they can't help but open the email.
When you write the email, grab one thought about the article, and discuss that. Go into detail and give them a link to read more. That gets you traffic back to your article.
Read more: How to Create an Email your Readers Want to Read
9. Engage with comments
Be sure you respond if the comment is on Facebook, your blog post, or another social platform! When you talk to others who have taken the time to comment, it shows you care. It is how you make connections.
People want to be a part of something. A simple response to their comments can make that happen. That person will be more interested in reading, sharing, and commenting on your other articles, turning them into a raving fan.
10. Repurpose your content
A smart way to make your articles do even more is to use the content creatively. How do you do this? It is pretty simple:
Use a quote to make a meme
Create a video around the content
Write another article as a spin-off from this on
Use a single line from the article to use on social media status and tweets
You've put thought into writing the article — grab pieces of it to get people interested and want to read what you have to share.
11. Add the article to your social calendar
You can't share your article one time and think that is enough. It is not. You need to share it again and again.
Grab your social media calendar and add the new article to the schedule. Be sure you share it every few months to get those clicks. For Pinterest, that means 4 months, and other social shares should happen.
Don't worry that the same readers will see it again and again as they will not. Social media does not always show us the same content again and again. And, even if they do, they will likely not remember reading it.
If you would rather put some of your social sharing on autopilot, you can use services such as SmarterQue or Tailwind (one for social and another for Tailwind). That way, you won't forget to share a thing!
12. Monitor Analytics
It is essential to understand how your audience receives the post. At the 7 – 10 day mark, analyze your analytics.
What type of engagement did it get on social media?
How many clicks did it get?
Did you get conversions to your list or product?
What worked and what did not?
If it did not give you the results you wanted, it might mean you need to edit the post or the image you share on social. However, if it worked in the way you hoped, use that as a template to replicate for other content and social promotion.
13. Schedule time for updates
Publishing your post is not the end. If anything, it's only the beginning.
You must ensure the post is updated regularly with new data (as needed). Doing so provides your readers with the best possible content – which may also improve your chances of ranking.
Do things such as:
Add new tips or details you've learned or acquired
Replace or update images
Ensure the links work
Add new affiliate links
Remove or revise outdated details
Review comments for additional information for the post
After you publish, add a yearly reminder to your calendar so you can review and make any necessary changes and revisions.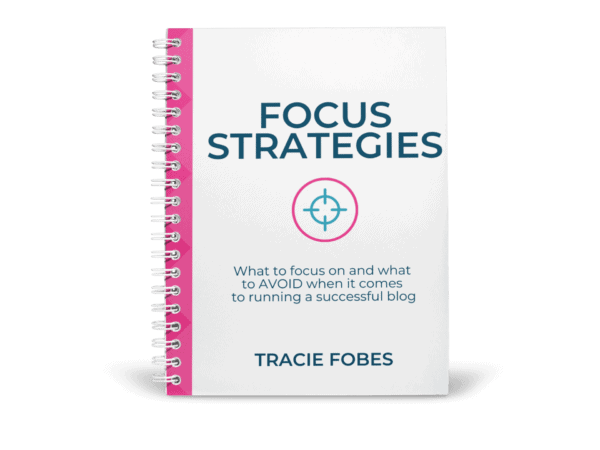 Struggling to know what to focus on with your blog?
What to focus on, and the mistakes to avoid making, to turn your blog from a hobby into a business.
Don't think that hitting the publish button is the end — it is only the beginning! Stop focusing only on new content, and make sure you update and use the articles you've already written.