Why You Need to Treat Your Blog Like a Business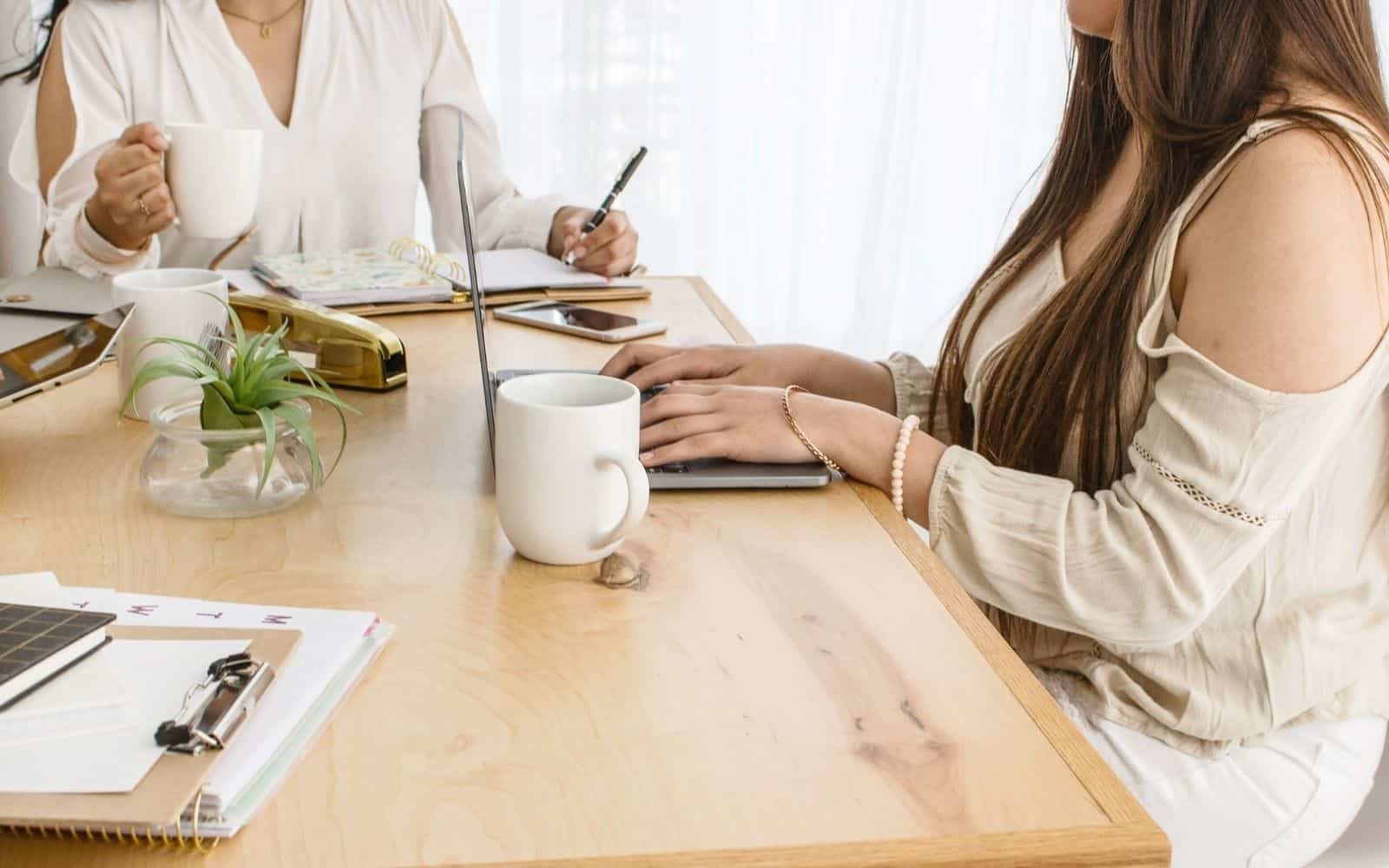 This post may contain affiliate links. That means if you click and buy, I may receive a small commission (at zero cost to you). Please see my full disclosure policy for details.
You started your blog because you read an article where the author shared how they were making $35,000 a month—the idea of making that much lured you in.
You set everything up and have a lot of content, but you do not see those same results for some reason. Despite your best efforts, the money is not rolling in.
There is usually one reason why. You have yet to treat your blog as a business.
Making money on a blog is not the goal. At least, not if you want your site to replace your regular 9 to 5 job.
If that is your goal, you have to stop looking at your blog as a hobby. You need to turn it into a thriving business.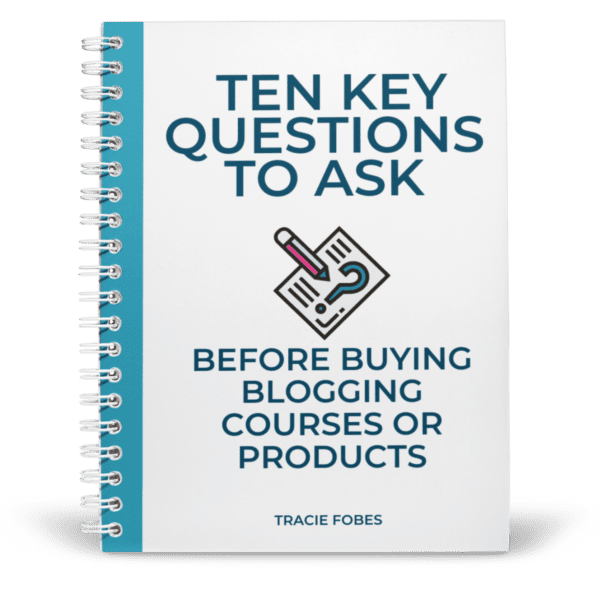 Don't buy another course or book to learn about blogging until you read this!
How many times do you buy a course or an eBook just to be let down? There are ten (10) questions you need to ask yourself before you make that next purchase!
You need a business mindset
If you look at your blog and think there is no way for you to make money — it won't. The one thing you need to do is have the right mindset. You need to call your blog a business.
Just because it is not yet generating the income you want doesn't mean it is not a business. You have to change that thinking right here – right now.
Think about all the new businesses that start in your community. Even if they aren't turning a profit, they still refer to themselves as a business. And so should you!
Defined target audience
When you are running a blog as a hobby, you may not be doing much more than sharing your ideas on many topics (often referred to as a lifestyle blog). There is no problem with that.
However, if you want your blog to be a business, you need to know who you are targeting. You can't write on whatever you want and hope to help everyone. That's not going to work.
You must know your person. What are his or her problems? What are you doing for them, and how will you solve it?
Take the time to ensure you've properly narrowed your niche to know who you plan to target.
Blog with intent
Every post you write needs to have a goal in mind. You can't type an article that you want; add a few affiliate links, email sign-up box, hit publish, and call it done. It simply will not work.
When you plan what to write about, think about your goal for the post.
Is it simply for traffic? Do you want to get affiliate conversions? Is the post to funnel people to your email list?
Plan the purpose of every article you write on your site and every product you create.
Create a business plan
Before you go on vacation, you plan your trip. That means booking the airline tickets or planning the route on the maps. You may need to book hotels and make other reservations. You wouldn't leave without knowing where you were going.
Why are you doing that with your site?
You need to create a business plan. Your plan needs to include:
Business Identity
Create a single sentence that describes what your site does. We sometimes call this your elevator pitch. If you run into someone on an elevator, what one sentence could you recite to tell them what your site is about?
Know your reader's problem & the solution
As previously mentioned, you must know who it is you want to target. And, you need to not only know what they need from you but also how you will solve it.
If your person is an overwhelmed homeschooling mom, you will not share fashion tips with her. That makes no sense. You will share articles and products that help her manage her day to teach her kids. That's it.
How you are different than competitors
Others are writing on those same topics as you, but you won't approach it the same way. What are you doing to make yourself stand out? How are you going to be different from the other sites that are out there?
Your goals
What is your objective? Know what your income and growth goals are for your business by putting them in writing.
Make sure they are S.M.A.R.T. That means each needs to be Specific, Measurable, Achievable, Relevant, and Time-bound.
Income strategies
Using an ad network to make money is not the only way to make money (and honestly, it shouldn't be).
How do you plan to make money on your blog? What products or services will you offer or promote?
Marketing plan
You must also know how you plan to get people to your site and buy the products you have to offer. What methods will you use for marketing and promoting yourself to the people who will most love what you have to offer?
Know your expenses
You can't walk into a business without knowing where you will spend your money. The same is true for your blog. Ensure you know where you will spend every penny, from hosting to your email provider and advertising.
Proper accounting
Whether you are an amateur blogger or blogging as a business, you must have proper accounting in place. You must track every penny earned and spent for both yourself and tax purposes.
Get an Employer ID number
Before you do anything else, you need to get an EIN from the government (it may be different if you do not reside in the United States). That way, all the income you earn will be reflected as business earnings rather than personal.
Not only does it make it simpler to track your income, but it also keeps your SSN protected. Rather than use that number for all the programs you join that require tax forms, you can complete them with your EIN, adding another level of security to your personal identity.
Business accounts
Visit your local bank and open an account in the name of your business. If you have a credit card, make sure you open one in the name of your business.
The only money that should filter through these accounts is the income and expenses directly associated with your site.
Track everything
As a business owner, you must track everything you earn and spend. There are applications you can use, such as Quickbooks, Wave, or Freshbooks. One is not better than the other, so that you can use the simplest one for you.
Alternatively, you can skip using the third-party app and use your own method of accounting. Spreadsheets are also tools that blogging business owners use, and they can be effective.
You need to make sure you account for everything and know how to run your profit and loss and reporting necessary for end-of-the-year accounting. Rather than create this yourself, check out the Business Tracking System that works for every blogger – no matter your level of experience.
Be open to failure
As much as we would like everything to work in our business, the truth is that it won't. But, rather than quit during those moments, focus instead on learning from them.
I had this happen to me many years ago. However, rather than throw in the towel on blogging, I looked at what happened as an opportunity to learn. Because of that, I was able to rebuild my business and sell it for six figures.
Failure is not the end. It is often the beginning of something amazing.
Know the importance of investing in your business
Most new bloggers want to do everything they can for as little cost as possible. They often use free platforms, lower-cost hosting and are less likely to buy the courses they need.
Those courses, the higher-end hosting, and the quality email provider should not be considered expenses but rather investments.
Investing in a new host can lead to increased site speed and a better overall user experience. Signing up for that course will teach you what you need to know right now, so you can propel your business forward and experience the growth you desire.
The truth is that as a business owner, you must be willing to spend your income on learning, growth, and marketing.
Set up the right business structure
When you blog only under an EIN, your business is a sole-proprietorship. That may work fine for now. However, there may be a need for you to restructure and move into an LLC.
But, before you even consider making such a drastic change, you must speak with your CPA and/or attorney to know if it is necessary. The right person will assist you in making the best decision for your business.
Understand your ROI
Your ROI (return on investment) comes in several forms. Most of the time, people look at the monetary sense. What did I spend, and how much did I make?
That makes sense to most business owners. But you need to do more than that. You also need to look at the ROI of your time.
For example, you may spend three hours a week doing Facebook share threads where you drop the link to your latest post and are liking, pinning, or commenting on other blogs. It sounds great and as if that is the right way to get traffic.
Or is it?
Review the amount of traffic you received from those posts being shared. Now, how many people signed up for your list or clicked on the links to buy a product? Chances are that it is none.
Is your time well-spent participating in these threads producing no income, or would it make sense to buy a new book on SEO to learn how to get traffic in that way?
Your time is valuable, and you need to understand where to spend time and where not to. If the income potential is not there, it may be time to think twice about that activity.
Consider office hours
You love to blog. I get it. But, if you want your blog to be treated as a business, you need to establish boundaries, such as office hours.
Decide what times and days of the week you will work. Then, stick to it. Don't be tempted to work more than you need to when possible.
Setting a schedule for running your blog keeps you focused without losing your mind.
Dedicated office space
An office space does not need to be anything large. It could be the corner of your bedroom or the family room – where there is a desk. The point is that you have a place where you will work.
During your set working hours, you will walk into your "office" and do your work. When finished, you can walk away.
The office is a simple way to see where you conduct your business and can be a simple tool that keeps you focused on your goals.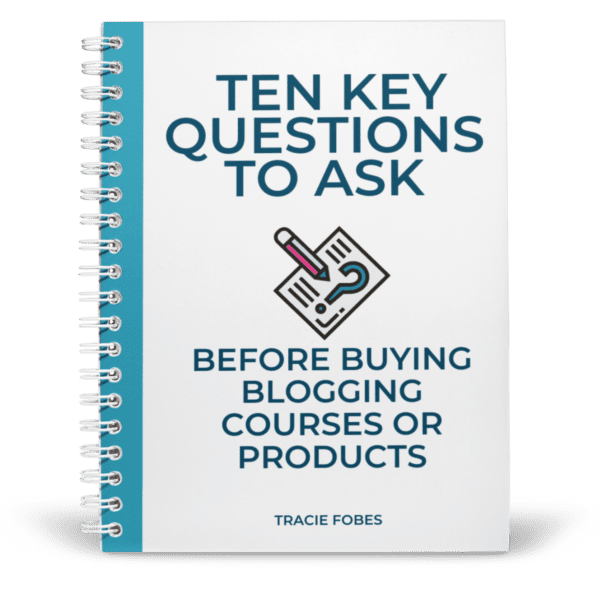 Don't buy another course or book to learn about blogging until you read this!
How many times do you buy a course or an eBook just to be let down? There are ten (10) questions you need to ask yourself before you make that next purchase!
If your goal is to make a little income from your blog, it may be OK for you not to worry about these issues. But, the minute you decide to move forward and take your site and income-earning seriously, you need to make sure you set up and run your blog as a business.
Related posts: