This post may contain affiliate links. That means if you click and buy, I may receive a small commission (at zero cost to you). Please see my full disclosure policy for details.
You've decided you want to blog. But now, you are asking yourself, "How much does it cost to start a blog?" And then, what will it cost to run?
What is the cost to start a blog?
On average, it costs less than $50 to start a blog. Not too bad, is it? But that is just to set it up.
You also need to consider your computer, internet, and legal policies. Those can add an additional $500 (or more) to your start-up costs. The actual investment varies from blogger to blogger.
Let's dig into this in a little more detail.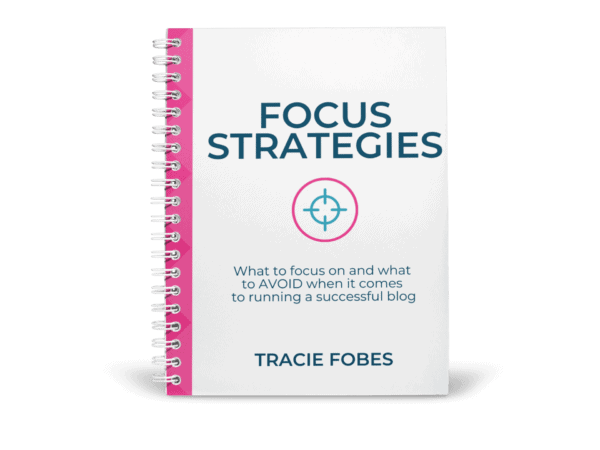 Struggling to know what to focus on with your blog?
What to focus on, and the mistakes to avoid making, to turn your blog from a hobby into a business.
How much does it (really) cost to start a blog?
It does not require much of an investment compared to a traditional brick-and-mortar business, but you will need to make some investments.
When starting your blog, you will need:
Computer or Laptop
Internet Connection
Domain Name
Hosting
Theme
Legal Policies
Plugins
Below you will find more detail about how much each product costs (and why you need them).
Blog Start-Up Costs
Before starting a blog, you need to know the costs associated with doing so. There are a few investments you need to make to get started.
One mistake you don't want to make is to start with a free platform, like WordPress.com. The truth is the free platforms are much more limiting, and you don't want to be tied to those constraints. You can read more about why you should not use a free blogging platform.
Now that we've covered that, let's go over what you need to start your blog and how much it costs.
Computer
You need to have a quality computer to blog well. Sure, you can try to use your phone, tablet, or Chromebook. However, those are not a replacement for a laptop.
Cost: Varies
Fast Internet Connection
If you don't have high-speed internet where you live, you can still blog.  So I don't think it is a must. It just makes it easier when you have a quality connection to access your site and social channels.
Cost: Varies
Domain Name
You need a domain name. Your domain name is your site name. Mine is traciefobes.com.
You want to make sure that you start the right way with a blog name that makes sense. Spend time considering the proper name for your site so you can grow with it over time.
In addition to your domain name, you need to have privacy included. That way, your email, address, and phone are not part of the public record. In addition, it keeps you protected from potential spammers.
Your domain costs vary based on the provider you choose. However, if you check out sites such as NameCheap, you can find domains at affordable rates. They include free privacy protection, making it one of the most affordable sites to buy a domain name.
Cost: $7 – $25 per year
Hosting
Your host is the company where you put your domain name and your site live, such as HostArmada.  You can start for around $4 – $5 a month; however, the longer the contract term you sign up for at first, the lower the per month cost.
Once that first contract term ends, you will find that the renewal cost is much higher. So, you may want to move at that time to find something more affordable.  But paying as little as possible for hosting just makes sense.
Cost: As low as $3/month (paid annually)
Theme
Your blog theme gives your site the look you want. It is your chance to make the right impression with your first-time visitors. While there are plenty of themes available (free and paid), you need to ensure that yours does two things.
First, it needs to be mobile-responsive. That way, the menu, and layout look good for all visitors, no matter which device they use.
Secondly, it needs to be a fast-loading theme. Page speed is of the utmost importance, so you need to ensure yours does not slow your site.
The two themes to consider are Kadence and Astra. Both will work very well for a new blogger. And, best of all – they are free!
Do not buy a theme until you start making money from your blog.
Cost: Free
Legal Disclosures
If you use WordPress, they have a feature to help you create a free privacy policy. It will work, so you are adequately covered. However, they do not offer any sort of disclaimer or disclosure policy. You need to find an attorney through which to purchase these.
You don't want to "Google" how to write a policy.  You won't know if you are legally covered or not. Don't leave your legal issues to chance. Instead, purchase your policy through a qualified attorney to rest easy.
Cost: $200 (one-time investment)
Plugins
Plugins are add-ons to your site that allow features to work properly. There are thousands available, but you don't need many to start.
Fortunately, the plugins you need are all free. Some of them do have upgraded options, but you do not need to pay for them when first starting blogging.
Some of them you will want to add include:
Anti-Spam Bee
Grow Social Pro
Yoast
WordFence
Cost: Free
How much it costs to run a blog
Now that you have your blog, what will it cost to run it monthly? Let's break this down into three categories: New, Amateur, and Expert.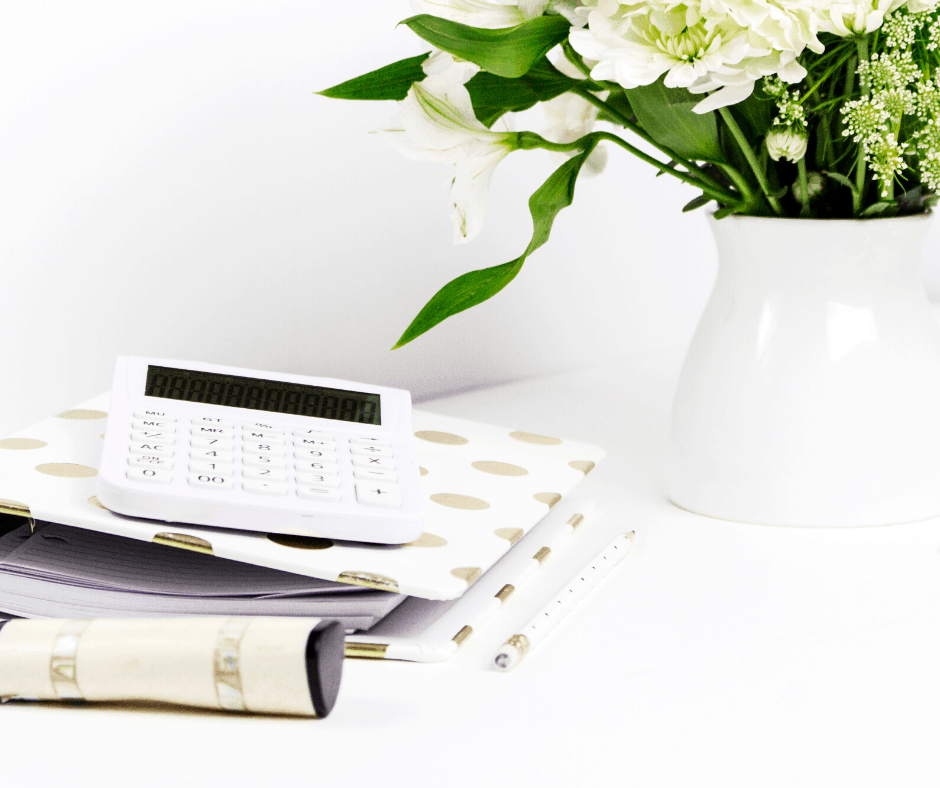 Average monthly Costs for the New Blogger (earning up to $999/month)
When starting, you should not invest too much into your blog.  Why? To be honest, you don't know if you will be able to sustain it long-term.  You may not be sure it is something you really want to do.
But you want to try, and that is awesome. For this reason, you should keep your expenses as low as possible.
Use free tools and services if you can.  That way, you aren't throwing money away on something that may not evolve into what you hope it will.
Domain name + privacy
You purchased your domain name when you started your blog. This is an annual expense so keep that in mind as you create your blogging budget.
The costs vary based on the provider, but as mentioned above, the company I would use is NameCheap, as they toss in privacy protection and are very affordable.
Cost: $7 – $25 per year
Hosting
When you sign up for hosting as a new blogger, you will see 1, 2, or 3-year plan options. It is best to opt for three years, as that is the lowest monthly cost. But, keep in mind you will pay for the entire term upfront, which may mean a bit more of an initial investment.
But, what is great is that you have no additional hosting expenses to consider until your contract term ends. When that happens, your host will increase the costs (often 3x what you pay for when you start).
At renewal time, research and consider trying a new host where you can lock in another low rate (saving you money).
Cost: $3 – $12/month (paid in advance)
Plugins
Plugins are add-ons to your site that give it additional functionality. These include social sharing icons readers can click on to share your content, plugins to create a Sitemap to submit your site to Google for search, help with Search Engine Optimization (SEO), and more.
The good news is that nearly every plugin you need is free. However, there are a few you may want to consider purchasing to improve your site speed. Some of those you should invest money in include: ShortPixel (proper image compression) and Grow by MediaVine (for social shares).
Don't waste money on a paid social icon or even something like YOAST (as the free versions work just fine).
Cost: Usually free (can upgrade as needed)
Images
Chances are you will need to use stock images for your site.  You cannot just "Google" to find one to use on your site.
There are options for free images, but it is best to invest in paid images. Doing so ensures you have the right to use the photos on your site.
The rates vary, but if you can score a great deal, you may be able to get 100 images through DepositPhotos for just $49, making them only $0.49 each.
Cost: Free (and up)
Image Editing Software
You will need to edit the images to be the size you need for your blog posts and create images to use on social media and Pinterest.
You can use the free version of Canva (many elements are free). You can also invest in Photoshop, the paid version of Canva, or PicMonkey.
Invest in the images on your site as they are your first chance to make a good impression — and can encourage a click.
Cost: Free (upgrade plan available)
Social Media Scheduling Tool
Don't jump in and spend money on social tools to start.  Instead, opt for Hootsuite.  You can add two platforms before they start charging you a monthly fee.  You can use it for Pinterest, your Facebook page, your group, or even Instagram.  Stick with free as long as you can.
Cost: Free (for 2 social media platforms)
Email Service Provider
You need to build an email list a few months into your blogging journey.  That means you need a provider to help you with this.  You can start with a free service, such as Mailerlite.  You can always upgrade to a more robust platform later.
Cost: Free (up to 1,000 subscribers)
Books and Courses
You are just starting, so you may not have much money to spend on books or courses.
However, investing a little cash into courses or books can be a smart move.  You may be able to run a Google search to find what you think you need, but you aren't always sure it is the most accurate nor up to date.
Ask in your Facebook Groups who you can trust. Where should you invest your money?
A few options that will help you learn how to set up and start blogging include:
Blogging Playbook
Complete Start Your Blog Toolkit
Blog Post Toolkit
Cost: Varies
IT Technician
It is going to happen.  Your site will break or need someone with a bit more computer background than you.  You need to set back money to pay for this service when needed.  You just have to.
You also do not want to do an online search asking for help. You want to use someone who understands both the technical aspects of coding and what you need as a blogger.
One such company is iMark. Grayson Bell has been a blogger for years and understands what you need.
Cost: As low as $50 an hour
Average Monthly Costs to run your blog
The average monthly costs for a new blogger will run around $60 or less (usually less) – making it very affordable, even if you are not making much money.
No matter how little you spend, or make, ensure you track your expenses and income.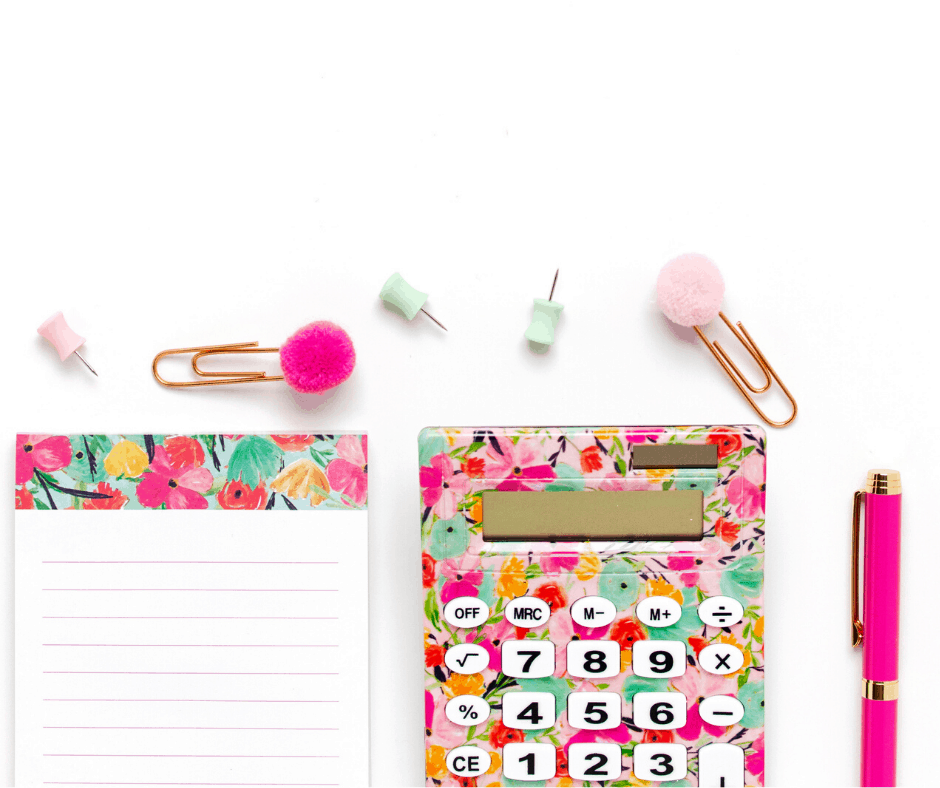 Amateur Blogger Expenses ($1,000 – $4,999/month income)
If you are starting to make a bit of money or your goal is to make closer to $5,000 a month, you must invest in your blog. That means setting money aside each month that gets reinvested into features, plugins, or services to help you run a profitable blog.
You will still, of course, have the same expenses as the newer blogger. However, there are then a few more that you will add to your monthly budget as well.
Improved Hosting
When you start your site, you don't have any traffic. Therefore, one of the more affordable shared hosting platforms works.
However, if you start to get more traffic or have additional features on your site, you need more memory. That means a new server.
When your traffic increases, you will want to move to a hosting service with better servers and memory – such as BigScoots. You get more space and better quality servers, improving your site speed (which results in a better overall user experience).
Cost: $35+ per month
Better Email Platform
You may have started blogging using a free email platform like Mailerlite.  If you need more integrations and detailed segmentation, you might want to upgrade by moving to ConvertKit.
If you find that your provider cannot do everything you want – or will need to do in the future  – a different provider may be the perfect answer.
Cost: As low as $29/month
Paid Theme
It is great to use a free theme when you start.  However, when you have money to invest, you should first invest in a paid theme.  These are usually much more customizable and have more features and the layout configuration you would like.
You may be tempted to pop into Etsy to buy a theme. I would not recommend this.
There have been many instances of sellers who no longer maintain them. Therefore, it may no longer be supported, updated, or work with the plugins you need on your site. You also do not know the coder's background and do not know if the code is well-written or not.
You might want to also invest in a child theme for Kadence or Astra. That gives your site more of a custom look and feel.
Cost: Varies – but usually at least $75+
Lead Generation Service
You may want to add sign-up boxes or landing pages to your site. But those your provider has aren't cutting it for you. You can invest in different services where you can create exactly what you want.
You can use LeadPages to make both lead boxes and landing pages. They have countless templates you can choose from, so you can make them work perfectly for you. They charge an annual fee.
If you only want to include sign-up boxes, including sliders and pop-ups, you can consider ThriveLeads. It is a plugin that charges a one-time fee. There is also HelloBar, which adds a ribbon to the top of your page where you can advertise a freebie or other opt-in.
Cost: As low as $67
Social Media Scheduling Tools
Once you get busier, you must find a way to ensure the time you spend working makes sense. One way to do that is not to waste hours scheduling Facebook, Twitter, Instagram, or Pinterest. Instead, invest in applications that do this for you.
You can use something such as Hootsuite for free for a while, but you can't use them for everything if you are ready to go all in.  You are limited to just a few platforms.  You can pay for an upgraded Hootsuite account, which may work so you can schedule all on a single platform.
However, I would not recommend using Hootsuite when it comes to Pinterest.  That is fine for Instagram and the other platforms, but you will do better on Pinterest using Tailwind.
Tailwind offers much more in stats and tracking for your pins. They also have some amazing reports and methods of helping you see which pins and boards work – and those that don't. You can also join Tribes and use SmartLoop.
Cost: As low as $9.99 per month
Additional Education
As time goes on, you need to learn even more about blogging. And the best way to do that is to learn from others you trust.
Investing in courses, books, or even coaching is what to do at this time.
Coaching or consulting is very smart, as these experts can help leverage what you know or help you with what you don't know. Therefore, a coach can be the right investment to ensure you are on the right path.
The books and courses at this level tend to be more in-depth and niche-specific. For example, I offer Sponsored Success, which is very detailed to help teach bloggers everything they need to know about sponsorships on their site.
You may be ready to invest in learning and applying SEO (vital to get your content to show up on Google). Stupid Simple SEO is one of the best courses to teach you everything you need to know.
Maybe it is time you invest in learning as much as you can about email marketing. Kate Doster is an email guru and her course, Love Your List, is one of the best on the market.
Investing money in your education makes sense, as you will be able to earn more money. Just be careful about what you spend – no one should go broke trying to learn how to blog.
Cost: Varies
Professional Services
Hiring professionals to cover aspects of your blog or blogging business is smart.
One person to hire is an IT professional to maintain your site. Having someone to reach out to with any technical issues just makes sense.  Why should you spend hours trying to do something when another person can?
You may also want to get a CPA on retainer for your annual filings. It may also be the time to outsource work and bring in a virtual assistant. When you are spending time doing simple tasks (such as scheduling Pinterest or responding to social media comments), you need to pay someone else to do that for you.
As you get busier, your time matters. Is your time better spent struggling for 8 hours to make a printable or, instead, paying someone $50 to do it for you so you can get the sales copy and funnel ready? You should spend the time where you are most efficient. Pay others to do the small tasks so you can focus on those that make you money.
Hiring the right people to take on various functions in your business is the next step to ensuring that your time is spent wisely.
Cost: Varies
Product or Services Platforms
You will also want to start to think about the products or services you can sell to your readers. It may be printables, planners, eBooks, courses, or coaching. The sky is the limit!
Make sure you research the right one for what you are offering.  For example, if you have a simple printable, you can use Easy Digital Downloads for free. You may want to create a Shopify store if you have several to sell.
If you're going to sell a course, there are platforms to consider, such as Learn from ThriveCart or Teachable. These programs make it easy for your students to learn in the right layout and structure without creating it.
Take the time to research the right system for your needs. Ask questions. Don't sign up with something without ensuring it will do everything you need.
Cost: As low as $10 a month
Average Cost Per Month
An amateur blogger can expect the average monthly cost to run a blog to be around $175.
There may also be one-time or annual fees making the costs higher some months than others. Ensure you use the right blog accounting system to monitor your income and expenses.

The Professional Blogger (earning at least $5,000)
You did it! Or, you are working on getting to this level!  That means there is, even more to invest in your business.  You'll want to ensure you address all the expenses mentioned above.  When you get to this expert level, you will also want to consider a few other things.
Conferences
Once you are making a bit more, it is good to attend conferences.  These tickets can be pricey, and then there is the cost of transportation, food, and hotel — all making them a bit expensive.  But if you are making some decent money on your site, attending a conference makes sense.
You get to connect with other bloggers and learn new ideas and techniques to apply to your site to increase your income.  And, just like with any course or book, you must use what you learn and apply it to justify the investment in a conference.
Cost: $500+
Microphone
If you plan to start podcasting or be a guest on videos or podcasts. You want a quality microphone. It shows you are professional, and the sound is much better than the internal mic on your laptop.  A good microphone is an excellent investment in your blog.
Cost: $75+
Video Equipment
If video is on the horizon (live or recorded), you want to use a quality camera!  If you plan to utilize your video platform correctly, a one-time investment in something other than your phone makes sense.
Cost: $400+
Video Editing Software
Once you have a video, you need to edit it! There are many different apps and programs you can use. Most of the free ones can work to start, but if you are going to excel at your videos, you will need to use the right software.
Cost: Varies
Custom Design
It may also be the perfect time to get the high-end look you want on your site – even if you aren't a designer! Hire someone who knows design and coding so that you know what they create is done with your site speed in mind.
Most designers have a backlog of work, so it can be nothing to be on a waitlist for 6 – 9 months before the work begins.
Cost: $1000+
Average Blogging Costs
The average monthly cost for the professional blogger will run at least $300.
The actual amount will vary based on the number of people you have hired, what you will pay for your newsletter, hosting, etc.  As your site gets more traffic, these features will be improved, resulting in higher fees.
What about taxes? How does that work?
I'm not a CPA. I don't play one on TV or on this site. I can't give you any sort of tax advice. That would be unethical for me to do.
Instead, you will need to consult with a CPA in your community.  Sit down with them and talk about your business model.  Now might be the time to move from a sole proprietor to an LLC corporate structure.  They will also know your tax situation and what you need to do.
They will also help you with what you can and cannot claim on your taxes. Doing so can potentially reduce your annual tax bill, saving you money.
Call CPAs in your area and find someone familiar with digital businesses vs. standard brick-and-mortar companies.
It is essential to know your blogging budget and track your income and expenses regularly.  That way, you will always know what is working and what is not, so you can tweak and adjust what you are doing on your site.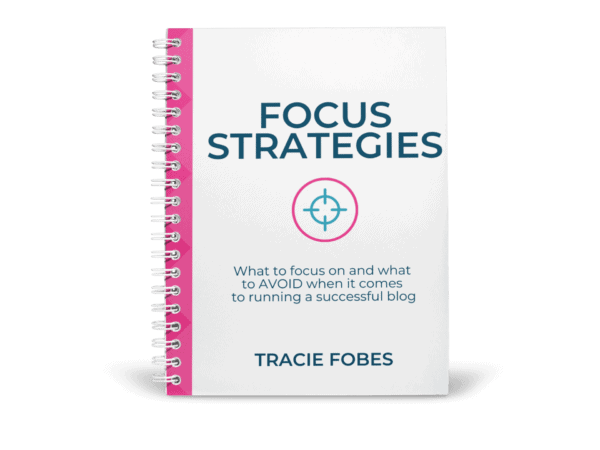 Struggling to know what to focus on with your blog?
What to focus on, and the mistakes to avoid making, to turn your blog from a hobby into a business.