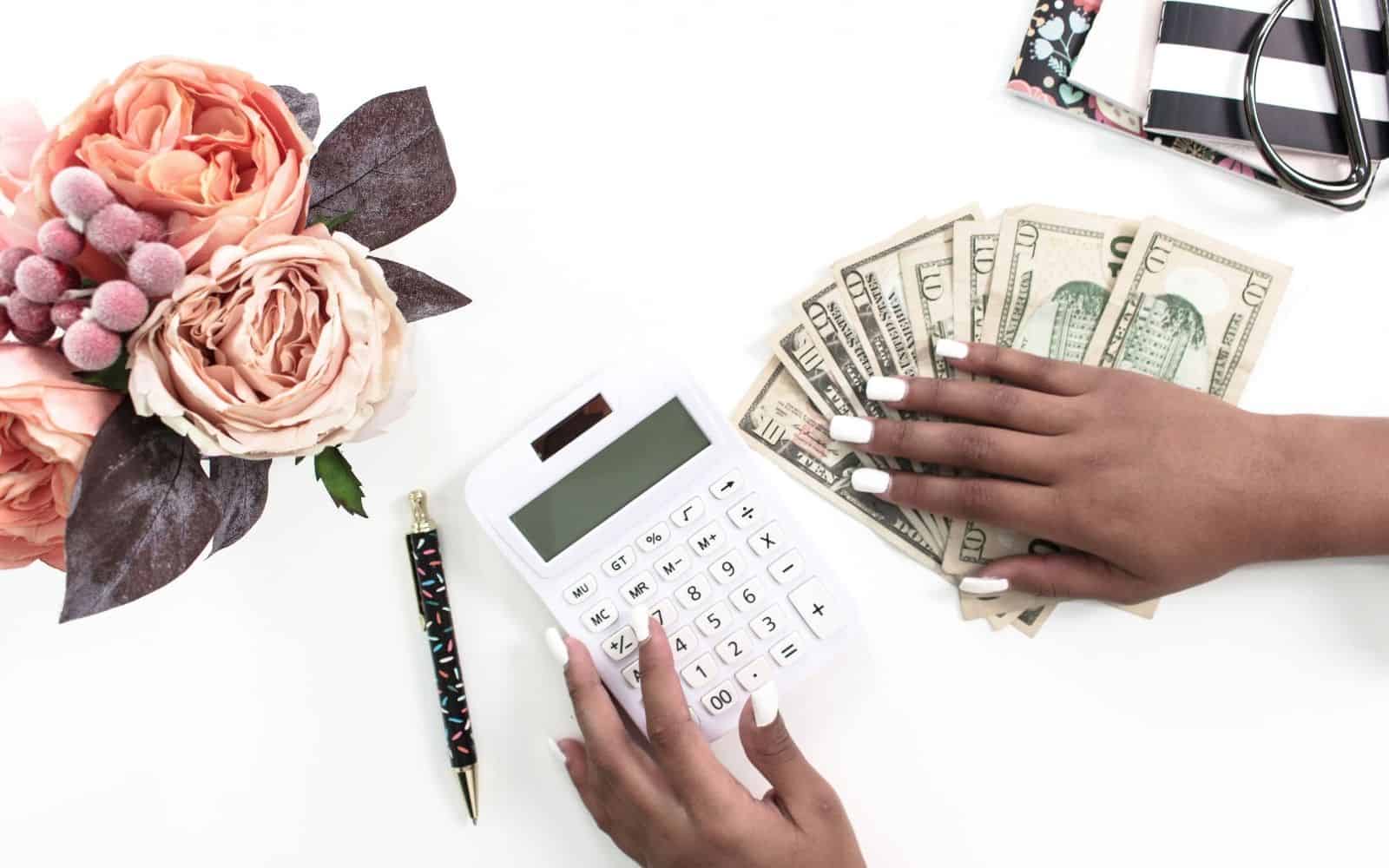 This post may contain affiliate links. That means if you click and buy, I may receive a small commission (at zero cost to you). Please see my full disclosure policy for details.
The question I hear over and over again is, "How do you make money blogging?" Whether you are blogging for a hobby or trying to replace your income, there are many ways that you can monetize your blog.
You've probably seen the income reports from other bloggers sharing their income of $25,000, $50,000, and even $100,000 a month!
That sounds amazing, right!? But how are they doing it, and is it something you can do too?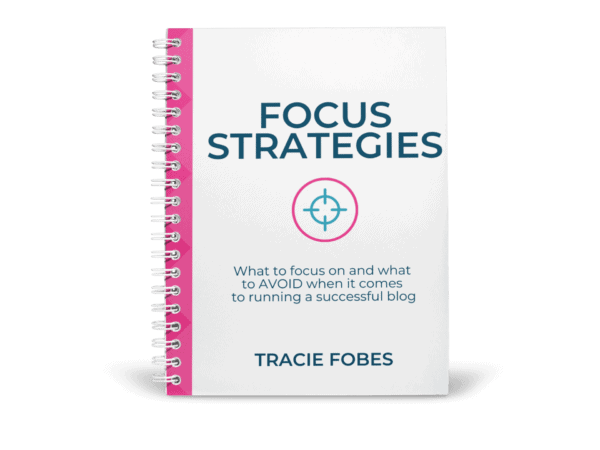 Struggling to know what to focus on with your blog?
What to focus on, and the mistakes to avoid making, to turn your blog from a hobby into a business.
Is blogging a good way to make money?
Yes, it is!! But, it is not instant. It won't even happen in six months.
It can take the average blogger 12 – 18 months to see sustainable, consistent income from their site.
That doesn't mean you should not start monetizing as soon as you can. But, you may want to learn how to blog and understand the basics before thinking about making money.
By the time you are in your third month of blogging, it is time to look into the methods for making money (any sooner than that, and your efforts will likely be for nothing as you don't have any traffic).
Is blogging still profitable?
A lot has changed over the past several years but you can make money on a blog.
There are some niches that tend to be more profitable than others but that does not mean you can't still earn a good income on your website.
Don't focus on trying to sell items or features your reader doesn't want and instead, provide value and offer them what they need to know.
For example, if you are a travel blogger, don't talk about blog hosting. Sure, that may appear lucrative, but your readers don't care about that and will not buy. Focus on what your readers want and need, and you'll find success comes much easier.
How much money can you earn?
There is not a black-and-white answer here. The truth is that bloggers make as little as a few hundred dollars a year into six or even seven figures.
Many factors go into the income a blog generates. These include traffic, social media influence, social engagement, product offers, and luck. Bloggers work hard, but it is good old luck if you ask many of them.
That should not discourage you. If anything, it should be encouraging. The idea that you can turn your blog into a business is exciting! Scary – yes. But so exciting!
The even better news is that you do not need tons of traffic coming to your site before you start making money. Anyone can implement a money-making strategy. You need to know where to start.
How do you make money on your blog?
There are many avenues to making an income for your blog. Just like each of us is different, so are these income options. Some of them will jump right out at you as an option, and others will be those in which you have no interest in pursuing. The great thing is – that's OK!
As you get more comfortable blogging, you may be willing to step outside your comfort zone and try that new revenue stream. After all, you just never know what will work! Just find the ones that speak to you and do research to get started with this type of income stream.
Let's break this down into simple "make money blogging for dummies."
Paid Advertising
You can place ads on your website through a network or private advertisers. The type you use is based on what you feel most comfortable promoting.
Display Ads
Display ads are the banners and images you see in headers, footers, sidebars, and even within the posts themselves. You can find these through an ad network.
These are a simple way to make money, as no additional work is needed. You add the code to your site one time, and the ads show over and over again.
Display ads create passive income. Passive income is the income you generate on your site without creating content or any other way.
Before you sign up, you must understand the terminology. You will often hear the phrase RPM. That means the rate per 1,000 impressions. So, if they say the RPM is $4.25, you will be paid $4.25 for every 1,000 page views on your site. You need to understand this because you want to work with someone who offers a higher RPM.
Some advertisers work with bloggers, no matter your traffic. There are many different ad networks available. Some of them have eligibility requirements, so make sure you satisfy them before you apply. Here are some you can look into:
No page view requirements*
Ezoic
Google Adsense
10,000+ page views
Monumetric
50,000+ sessions per month (not page views)
Mediavine
100,000+ page views per month
AdThrive
*I do not recommend as if you have less than 10,000 pageviews as these sites have code that slows down your site, and they do not pay you much of anything at all. They are not worth it.
Paid Placement
These work in the same manner as with display ads. The difference is that you do not have a network for placement. These are ads where you work directly with the company or PR firm for placement.
You will be responsible for ensuring the ads work properly. Regarding what to charge, that can be tricky as you do not want to over or undersell your site. Also, there will need to be a contract between you and the advertiser.
You can research online to find rates to charge, but keep in mind that you should be able to charge from 2 – 3 times what some advertising networks pay you. So, if your network pays you
around $5 CPM, you can charge as much as $10 – $15 CPM.
To figure out your rate, you first must determine your average traffic. Then, you can decide how much to charge for the placement. This example walks you through how to do just that.
1. DETERMINE YOUR CPM RATE
$5 advertising network CPM
$5 * 2 = $10 CPM$5 * 3 = $15 CPM
2. DETERMINE YOUR AVERAGE PAGE VIEWS
Don't just look at the past 30 days. It is better to look at three months' worth of traffic to determine an average. Review your Google Analytics to find your total traffic for three months. Divide that amount by 3 to reach an average monthly traffic number.
3 months traffic = 127,440
127,440/3 = 42,480 monthly page views (average)
3. CALCULATE YOUR RPM NUMBER
The RPM is the rate advertisers use to pay you. The amount is a set value based upon every 1,000 impressions. You will use this same figure to calculate your rate.
Now that you know your monthly traffic, divide the total by 1,000 to reach your CPM number.
42,480 / 1,000 – 42.48
4. DETERMINE THE RATE TO CHARGE
You now have all of the numbers needed to calculate ad placement. It is good to figure both a high and low rate. Then, pitch your high number and negotiate as needed. Just don't charge less than your low number.
42.48 * $10 = $424.80 (low end)
42.48 * $15 = $637.20 (high end)
You have the amount you will charge for ad placement for one month.
You now have high and low amounts to charge for private ad placement. Find other sites in your niche with the same traffic and see who they are working with. You will get inspiration for the types of companies to contact.
Giveaways / Reviews
Another type of advertising is a giveaway or a review. A company may contact you to complete a post and giveaway. They may also ask you to review their product.
In most giveaways, there is a review component. They want you to review their product or store and share your feedback. The idea is to increase awareness around them. They will often even provide you with the same product or another item to give away.
Many times, however, companies would like to provide you with a free product for your review or giveaway. You must consider the value as you will have to claim it for tax purposes, and honestly, free products are not the same as cash. If a company only wants a review or giveaway in exchange for a gift card, you may want to think twice about it.
Sponsored Posts
Sponsored posts are paid post advertisements on your blog. Advertisers work with you to write a post, create a recipe, etc., in conjunction with their brand. They do this to gain more exposure through your audience.
Some firms help you find these paid placements, or you can reach out to brands by contacting the PR firms or even via Twitter. Some sites, such as IZEA or TapInfluence, connect you with potential sponsors. Sign up is free, and this is a simple way to
Sponsored posts allow you to be creative and share information your readers expect, but you get paid to talk about it. They can be a simple way to generate income for your site.
One of the questions most people have is, "how much do I charge?"  I wish it were black and white for everyone — but it isn't.
If you are interested in sponsored posts, read about How Much to Charge for Sponsored Posts. It walks you through the ins and outs of sponsored posts and how to determine a fair price to ask for your post.
If you want to kick start your knowledge, sign up for Sponsored Success Incubator! It is a free course that helps you learn all about sponsored posts!
Implementing Affiliate Marketing
Affiliate marketing is a fun way to make money! Affiliate links allow you to talk about the books, products, and/or services you love, with a chance to be paid!
The way it works is simple in theory. You prepare your post as usual. You then link some of the products or services to the site where they can buy the item. However, you use an affiliate link instead of just linking to them outright.
That link tracks the user. You get paid a small commission or fee if someone purchases through your link. Readers tend to trust you, so when you can promote products you would talk about for free – but get paid for it – why not?
As I said above, it is simple in theory. However, it is a bit more in-depth legally and how you do it. Not difficult, but just that there is more to it than just placing a link.
A simple and FREE way to learn about Affiliate Marketing is to sign up for the free Affiliate Marketing Masterclass. You'll get in-depth tips to learn- all right in your inbox!
Alternatively, if you want to dig your heels in and learn everything about making money on your blog, jump into the Affiliate Blogging Roadmap. After more than ELEVEN YEARS of using affiliate marketing on my site, I pull back the curtain and share what I've learned.
Selling Digital Products
There are all types of products you can market to make money. The great thing about this is that you get all of the profits. You are not sharing a cut of it with anyone else.
Courses
Courses are becoming more and more popular ways to monetize your site. If you are an expert on a topic, you can create a class to sell to other bloggers or your readers. People will purchase the course to learn more about what you have to teach them.
You don't have to be the top expert in your field to complete a course. You merely need to have excellent knowledge and understanding to teach it to someone and answer questions that might come up.
I have seen courses priced from $25 up into the hundreds (and even thousands). When creating a course, research to ensure that there is a need for your readership and find the right price point.  
Platforms that you can use include Learn by ThriveCart and Teachable. Both are easy to use and work well for the creator and students.
Remember, if you don't create a course, there is a good chance that someone else will.
Books (including eBooks)
If a course is not your cup of tea, but you have the knowledge to share, a book is also a great idea. eBooks are very popular. They are PDFs that are downloaded directly onto the buyer's computer. They can read it as often as they desire.
There are options for selling your eBooks. You can use KDP, which is the Kindle Direct Publisher program. However, if you do, you cannot market your books in any other way (they are pretty strict about exclusivity).
If you want to sell them yourself, check out Gumroad, where you can host your download. They take a small percentage from each sale for hosting it for you. However, that can be simpler than hosting it yourself.
Products
You can create a printable or other product to sell to your readers. They can be a planner you design, a graphic to download, or something tangible like a scarf or soap.
While you can sell your products on your site, you might want to find a third-party seller to help you. You may want to start by selling on a site such as Etsy to get some interest. It is easy to use, and while they take a small cut of the proceeds, you don't have to maintain a shop on your site and deal with payment collection.
If you want to place it on your site, you can use plugins such as WooCommerce or Shopify to help you create a storefront to market and sell your products. You can check out a sample store right here.
If you want to learn about making products, get my free five-day course to help you get started.
Selling Services
Consulting / Coaching
If you are an expert in your field, you may want to provide coaching or consulting services. Doing so allows you to work one-on-one with individual clients and fulfilling a need they may have.
The knowledge you have can be shared to help people set and achieve whatever goals they may have. Your consulting may be one-time, or it could provide an ongoing service.
For instance, I offer services to help new and established bloggers work on their sites and marketing strategies. Together we can help increase your traffic and, in turn, your income.
Membership Sites
Some sites have such great information and resources that they charge a monthly fee for people to access them. These are paid membership sites. Your knowledge will come at a price to the people who want it.
While not as popular, it might be an option. If you are considering going this route, ensure you include some proprietary information or other details that are unavailable elsewhere.
For example, if you have been successful in online marketing, you may start a paid site and teach people the secrets of getting and retaining online clients around the globe.
Speaking Engagements
When you are an expert in your field, your blog can show that. As a result, you may be asked to speak at conferences and other events.
If you are asked to speak at one of these events, find out if they want you to be very niche-specific or if they would rather you keep the discussion broad. You will have to prepare your talk to ensure you can fill the allotted time and keep the audience engaged and interested. After all, there is nothing worse than a conference speaker who puts the audience to sleep!
You should always charge a fee to speak at these events. It should be large enough to cover your costs to attend the conference. Some may even include your conference attendance fees, leaving you with transportation and hotel costs.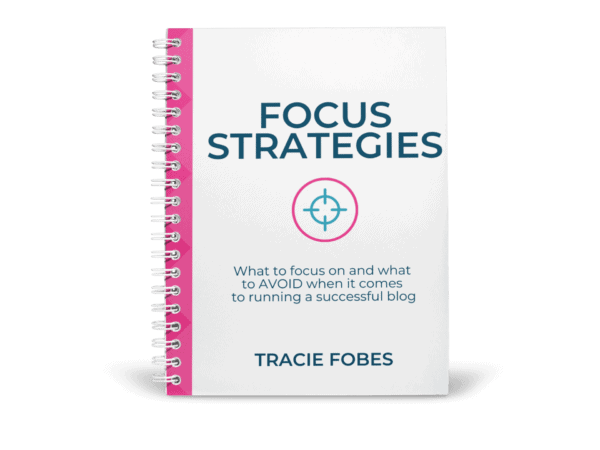 Struggling to know what to focus on with your blog?
What to focus on, and the mistakes to avoid making, to turn your blog from a hobby into a business.
Not all of these ideas will work for everyone. To start, find one or two that you feel you can work on and focus your efforts there. Don't try to do everything, or you will give up (it will be overwhelming – trust me).
Making money from a blog is a lot of fun. It is exciting when you see the money roll in, and you can even replace your full-time salary or be able to make money as a stay-at-home parent. The sky is the limit when making money from your blog.