Five Facebook Page Myths Debunked: How to Grow Your Page Organically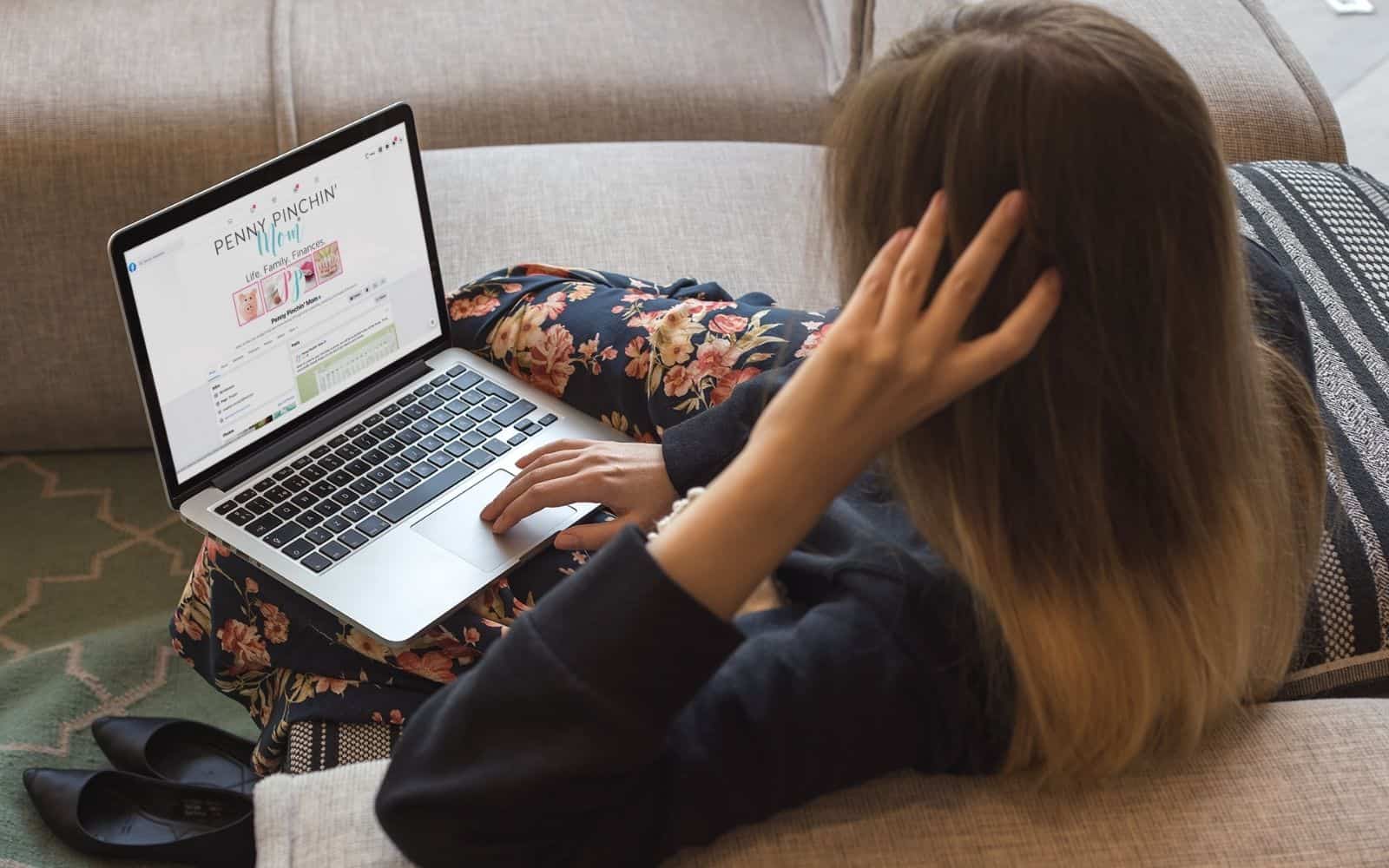 This post may contain affiliate links. That means if you click and buy, I may receive a small commission (at zero cost to you). Please see my full disclosure policy for details.
If you ask anyone about Facebook, they all seem to have these reasons why their pages are not growing. Sadly, the majority of what they claim are myths. They are not true.
I've been studying and watching Facebook for years. There are many things I've figured out along the way and actually used to grow my a page to a following of more than 600,000! Best of all, I did so without paying for likes, shares, or interaction on my posts.
There are so many myths out there when it comes to using Facebook.  Sadly, thousands of people believe them.  So, let's debunk them right here, right now.  Below you'll find the top five Facebook myths and why they are just that – myths.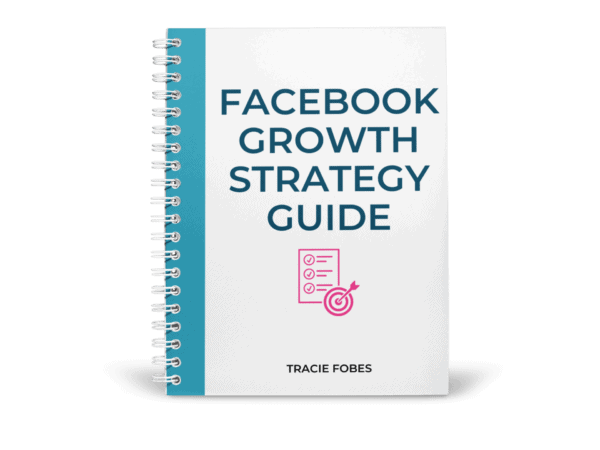 Need more Facebook engagement? Grab my FREE Strategy Guide!
You've got a group or a page but it's crickets. Find out what you can do to get more people talking and engaged with your content!
HOW YOU CAN GROW YOUR FACEBOOK ORGANICALLY
Myth 1: You need to post more often to get more reach
Sadly, that's not true. Or, at least not until your page reaches a larger following. When it comes to Facebook, more is not better; it's just more. More work for you.
The number of times you should post every day is different for every page. However, no matter your following, it is important to post at least 4 times a day. That keeps content on your page and encourages people to follow you – because you have interesting things to say.
To get more reach, you need to develop a strategic schedule with content that encourages your followers to engage and interact with the posts you share.
Myth 2: Facebook hates small pages
Oh, my friend, how wrong you are. Facebook does not hate you. To be honest, Facebook does not even know about you.
When you have a brand new page, Facebook will not make sure everyone sees what you post because you have yet to prove yourself. They are looking for pages that post engaging content that people will want to see. That is why it is important to ensure that you have a strong schedule where you share content that your fans will love.
To be honest, Facebook offers smaller pages a simple way to grow. If you have fewer than 100,000 followers, there is a way to invite people to like your page. And, now, I'm not talking about your family and friends. There is a secret tool that many page admins know nothing about.
Go to your Facebook page, scroll through your posts, look at the Likes, Loves, etc.
Click on the names that are in blue, and a small window pops up. From here, you will see those people who liked your post but do not yet like your page. You can invite them to like your page! After all, they already liked one thing you shared, so they will more than likely engage and love other posts on your page.
Make sure that you utilize this free feature for as long as you can, as it is a simple way to get new people to like your page.
Myth 3: Facebook hates third party schedulers
This one has been going around for years now. People have asked Facebook, and they have said that they do not mind them at all. However, some people swear that using them lowers your reach. The truth is — you have to test it yourself.
I've tried numerous scheduling tools in addition to using the internal Facebook scheduler. And, you know what? I noticed absolutely zero difference in the reach using one over the other. It just was not true for me.
There are so many factors that can affect the reach of any post. It could be the time of the day, the title, the image, or even the content. That means you may need to try to share the same post at different times. You might need to use different wording. Those can have a more negative effect than using a scheduling tool.
If you want to look into using scheduling tools, a few of them available include Hootsuite, Buffer, SmarterQue, MeetEdgar, and PostPlanner.
Myth 4: Those who have paid for ads will get more reach than those that don't
Once again, this is not true. For some reason, bloggers started saying that you get more reach when you pay to advertise one post on Facebook. There is a claim that Facebook thanks you by pushing your posts to more people on your page. That is just a lie.
Your reach is based solely upon the actions that happen on your page. If people like your content, then Facebook will allow more people to see it. As you continue to find and share content that people love, the more that Facebook will show it (and other posts) to your followers. Once you prove to them that people like what you have to say, you are rewarded in return.
It has nothing to do with your advertising but everything to do with what it is you post on your wall.
Myth 5: Facebook will never let your link get a lot of reach
Once again, this has nothing to do with links but rather your content. Facebook looks at more than just the title of your link. They have other resources that they use to see if they want to show this to others.
Facebook will also check the site's speed where the content is coming from as they don't want to send people to a site where it does not load properly. They will also scan for viruses or malware on the site and even block it if discovered.
The truth is that it is more than likely the text or the image on your link that lowers your reach. There are buzz words that Facebook hates (such as free, #ad, giveaway, coupon, share). Once these words are discovered in the URL, title, or text of the post, it can instantly receive a lower reach. These are words spammers often use, so Facebook is trying to protect its users by not showing that content to users.
Facebook will also search within its own platform, and if that same link has been shared many times before, it tells them that it is something interesting and they need to show it to more people. Facebook wants to make sure that the content being sharing engages users and links that have been shared on multiple pages tells them that it is a post that people are interested in seeing.
This is why it is important to develop a Facebook network.  This is where you work with other bloggers and share content for one another.  The more shares that the same content receives, the better chance it has of getting more reach.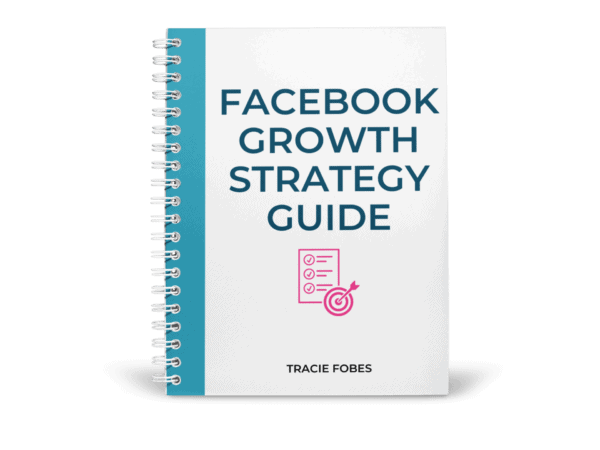 Need more Facebook engagement? Grab my FREE Strategy Guide!
You've got a group or a page but it's crickets. Find out what you can do to get more people talking and engaged with your content!
Hopefully, I've helped dispel some of the most common Facebook myths out there. Don't give up on Facebook. It can work; you need to know what to do to make that happen.