Should You Schedule Facebook Posts?
This post may contain affiliate links. That means if you click and buy, I may receive a small commission (at zero cost to you). Please see my full disclosure policy for details.
"Should I schedule Facebook posts?" I get this question asked over and over again. That is immediately followed up with "How can I schedule Facebook posts?" I'm here to answer these questions for you.
I am here to tell you this. You should need to schedule your Facebook posts.
Don't skip using Facebook as you think it is not worth your time.  It can be one of the simplest ways to get traffic.  However, you want to be smart – and set it up to get recurring traffic month after month.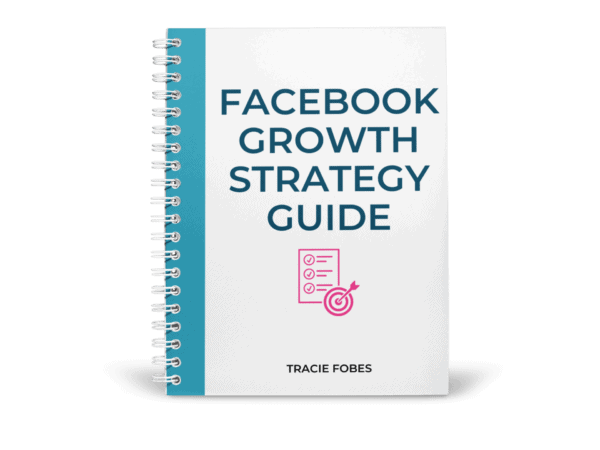 Need more Facebook engagement? Grab my FREE Strategy Guide!
You've got a group or a page but it's crickets. Find out what you can do to get more people talking and engaged with your content!
SCHEDULING FACEBOOK POSTS
WHY SHOULD YOU SCHEDULE FACEBOOK POSTS?
One of the keys to any good social media strategy is a consistent schedule. For some, it may mean posting eight times a day, and others may need to post 12 times a day. No matter how often you post, the key is that you need to do it. That is why I say that it is vital to schedule Facebook posts – always.
Does that mean you will be at your computer to post 10x or more daily? I would bet that you won't. And honestly, there is no way you really could (unless you don't plan on sleeping).
When you create a social media strategy for Facebook, that means creating a recurring posting schedule. This shows Facebook that you are a real page with actual content. They will often start to display your content to more people, which can, in turn, increase your engagement and reach.
No matter if you are selling a product or wanting traffic, you need to find those people. They need to see your site.
By creating your own Facebook posting schedule, you can do that. You can establish a recurring schedule that you can follow day in and day out. This helps you know not only what to post but even when to post it.
WHEN SHOULD YOU SCHEDULE FACEBOOK POSTS?
I wish I could give you all a black and white answer on this, but the truth to this is "it depends." It depends upon your page.
When determining when you should post on Facebook, you must first check out your insights. This will tell you what you need to know about when your readers. It shows you the times you should post your content. When you post, you want to make sure that the information about your site gets in front of as many eyes as possible. Sharing content at critical times of the day can help you accomplish this.
To learn the times to post, go to your own Facebook page. At the top of the page, you will see links, one of which is insights. Click on that.
Once you have opened your insights, you will want to click on POSTS from the list of options.
Now you will find a graph. This shows the times of the day your followers are online. From here, you can determine the absolute BEST time of the day to post. That helps ensure that you get your best content shared with your fans.
As you can see from this screenshot, the majority of the users online at 8:00 pm. That is, therefore, the key time I want to post my content. That will be the base from which all other posting times are determined.
So, if I plan to post eight times daily, I know that I need to make sure that I include the 8 pm time slot. I can use that as my first time and then build it up from there. Then, I will determine the other times of the day I will post content. Here is an example of how this schedule might look:
As you can see here, I now know when I will schedule Facebook posts. I even added in the type of post I will make. That helps me locate the content I want to share and make sure I am getting an even mix of my content shared along with others.
Remember that this is your guide and not the end-all of how you will post. You may need to make adjustments and tweaks to your schedule. This may include time or content. Continue to adjust until you find the right groove for your site.
HOW DO YOU SCHEDULE FACEBOOK POSTS?
There is a lot of discussion about how to go about scheduling your Facebook posts. Some people swear by using the Facebook scheduling tool, and others use third-party apps.
Why the disagreement?
The truth is that it has to do with engagement. Some pages have very little luck with reach and engagement when they use a third-party scheduler. Others have noticed no difference at all.
You will actually have to put forth the time to try both to really learn what will work for your page and what will not. I wish that there was a black and white answer, but there isn't.
I will break down the various scheduling tools you can use to post your content onto Facebook.
Facebook Scheduler. Facebook has a native scheduler that is part of the Creators' Studio. It is part of your account, and you can access it by going directly to Creator's Studio or navigating to your Facebook Page > Publishing Tools > Creator's Studio.
Once in Creator's Studio, press the blue circle with the "+" sign at the bottom of the page. Or, click in the Post Something box.
Type the status update as usual. However, do not publish. Instead, select the down arrow next to Publish and select Schedule. Enter the date/time you want to add the post to your page.
If you run a group, you can do the same thing there. Type the status update in the box and before you hit publish, select the down arrow and schedule the content.
Hootsuite. One of the third-party scheduling tools you can use is Hootsuite. You can use it to also schedule multiple posts in the same way as you do with Facebook. You will paste the link and update the status in the box. You will then click on the schedule and set the date and time you would like for the post to go live.
As another option, you can set up your feed (which will be http://www.yoursite.com/feed) and have it automatically share it to Facebook the minute it goes live on your website. This can be a way to get your new content onto your page as quickly as possible.
This platform will integrate with multiple social media sites. However, to access more than three at a time, you will have to upgrade to a Pro account, which costs $9.99 per month.
MeetEdgar. This is another excellent scheduling tool that can help you get your new as well as your old content posted on Facebook. It works in the same way as Buffer in that you can push out new as well as old content to your Facebook page on the schedule you like. It will also set up recurring posts so that your old content can get a fresh view from time to time.
They offer even more, so they have a higher price point of $49 per month. At this time, you must request an invite and can sign up with they are accepting new clients.
SmarterQue. Another service that works similarly to MeetEdgar is SmarterQue. You can create a library of content and also find other content to share with your page. It is an all-in-one service that allows you to stay engaged with your page and group without manually adding content day after day.
Post Planner. This one many do not know about, but it is great! The cost is around $7 per month, with no free option. With this one, you will need to schedule all of your posts manually, but what is great about this is the ability to help you find the other content/photos/memes you want to post to your page.
You can set up your recurring schedule and even add in posts that will repost again and again, based upon the schedule you have set. It has a simple-to-use dashboard, so you can be up and running in no time at all.
So, there you've got it!  The reasons why you need to schedule and some of the tools you can use actually to build and create your own Facebook posting schedule.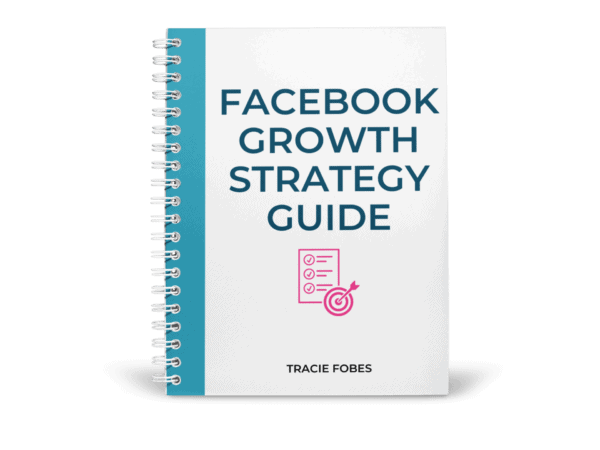 Need more Facebook engagement? Grab my FREE Strategy Guide!
You've got a group or a page but it's crickets. Find out what you can do to get more people talking and engaged with your content!