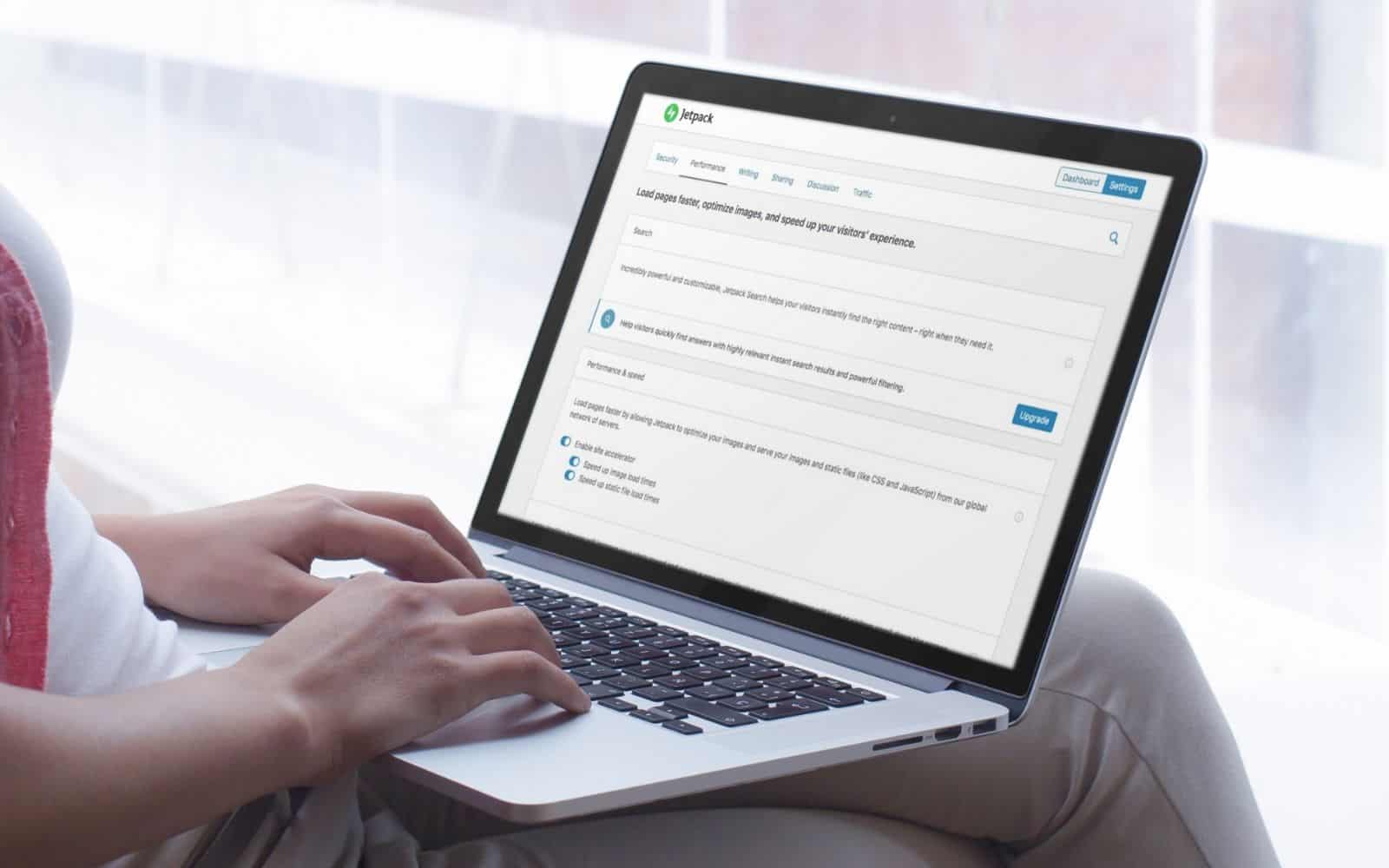 This post may contain affiliate links. That means if you click and buy, I may receive a small commission (at zero cost to you). Please see my full disclosure policy for details.
When you set up your website and add WordPress, you will see a few plugins automatically added. One of these is JetPack. And, while it may look like the perfect all-in-one plugin, you will want to think twice.
Plugins are helpful on the WordPress platform as they offer additional features that make your site run better, help with SEO, and provide a better user experience. There are some great ones – but some that aren't as great as they sound.
One you may want to think twice about adding to your site is JetPack. But before you uninstall and remove it, make sure you address some issues that may come up without the plugin – and learn what to use instead of Jetpack.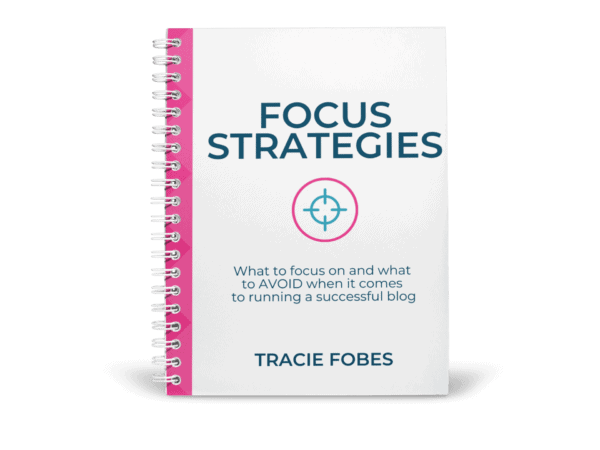 Struggling to know what to focus on with your blog?
What to focus on, and the mistakes to avoid making, to turn your blog from a hobby into a business.
Do I need to use JetPack?
Nope. You do not. When you first set up your site, your host may have added it for you, or it was an option you clicked on to add to your site.
But the truth is that you do not new (or will. you want) to use Jetpack on your site.
What is Jetpack Used For?
Jetpack is an all-encompassing plugin that includes stats, image compression, backups, connections to Google, and more. It may sound like a winner and a plugin everyone should have on their blog, but it is not. It is something you need to remove.
Why you should not use the Jetpack WordPress Plugin
It's a resource hog
Jetpack is a bloated plugin. It comes loaded with more than 30 modules. A module is like a plugin within a plugin.
Most of the time, you will probably only need a few of the modules. The majority of users do not even need 90% of what JetPack offers. You don't need it.
But, even then, if you have even only a few of the modules activated, all of the plugins have to load on every single page that loads. That can significantly reduce your page speed. Slow page speed can kill your organic search (and turn off readers).
The stats are not accurate
Unfortunately, the sats you see on Jetpack are not always 100% accurate. They are trying to pull data from Google Analytics. And it does not always work correctly.
You need to have accurate stats. Jetpack can't guarantee this, so it just does not makes sense.
How to Delete Jetpack
You now know that you should not use Jetpack, but how do you go about removing it? Even if you don't know how to code, you can still easily remove it from your WordPress site with a few clicks.
Before you jump into your plugins and hit delete, you need first to disconnect it from your site. You can do that by navigating to JetPack > Dashboard and find Connections.
Click Manage Site Connection and disconnect it from your site.
Now, it is time to remove the plugin safely! Navigate to Plugins in your dashboard and go to Installed Plugins.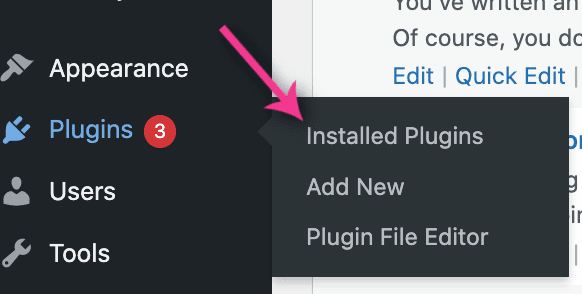 Find Jetpack in the list and click the Deactivate link beneath it.

Then, you will see a Delete link beneath the plugin — click that, and it will remove the plugin from your site. You'll no longer have Jetpack and will have deleted it from your site.
Best Alternatives to Jetpack
Several modules within Jetpack are helpful. But, again, the way that the plugin is built is just not practical for your site. But, before you up and deactivate and delete the plugin, you need to make sure that you have something else set up to take the place of what Jetpack was doing.
Let's go over each of the modules and which plugins you can use instead of JetPack.
**Make sure you add the plugins below before you deactivate and delete Jetpack. If you have not ever installed a plugin, this walkthrough will show you how to do that.
Checking stats and analytics
One of the reasons many bloggers say they like Jetpack is that they can quickly see their site traffic. The problem is that a plugin connected to your analytics is open at all times. That means every time something happens, the plugin is open and trying to connect to Google. That can make your site load more slowly.
So, what plugin do you use to see your stats? None.
Nope. There is no reason to add a plugin to your site to see your traffic. You need to go to Google Analytics directly. It is the only accurate measure of what is happening on the site.
You probably added your analytics code in Jetpack. So, before you deactivate that feature, you need to add the code to your header file. Some themes, such as those with the Genesis Framework, allow you to add the code into a header file. But, that can be confusing.
Instead, add the WP Code Plugin (formerly Insert Headers & Footers). It is free.  It is lightweight and has zero effect on page speed.
Once it is added, log into your Google Analytics account. Navigate to Settings (at the bottom – it is the gear icon).
Then, select Property Settings > Tracking Code. You will see the Google Site Tag. Copy all of this (my code is in black, but you will see numbers for yours). Paste ALL of this into the Headers section of the Insert Headers & Footers plugin and save your changes.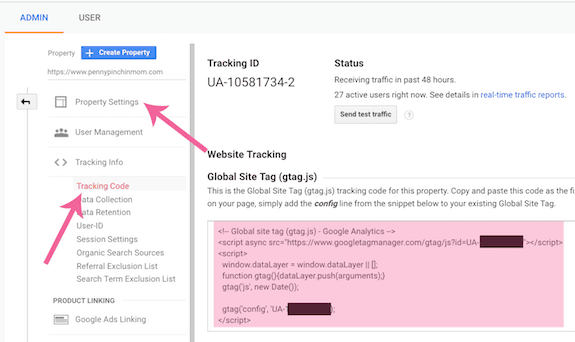 Now you can safely deactivate this module in Jetpack.
Learn more about connecting your site to both Google Analytics and Search Console.
Social Sharing
Another module you may find on Jetpack is the ability for readers to share your content. The plugin adds buttons at the bottom of the post, so readers can click to share your content on various platforms.
Rather than use this feature, find a lightweight social sharing plugin. Two that you may want to consider are Grow Social Pro and Shareaholic. Each of these plugins offers free and paid plan versions. If you are starting and are on a budget, stick with the free versions, and you can always upgrade later on.
Once installed and connected with your social accounts (see the tutorials or help screens for each plugin), you can then deactivate the social feature under Engagement.
Security
Another feature you will see in Jetpack is security. Having protection on your site is vital as it protects you from potential hackers and brute-force attacks.  You may think your site is too small for anyone to want to hack, but you'd be wrong.
A couple of options you can consider for security are Wordfence or Limit Login Attempts. Each of these keeps out unwanted visitors and can offer additional levels of protection against hacking and bots.
They are both free to use, so select the one you want and add it to your site. As soon as you do that, deactivate the security module in Jetpack.
Contact form
You don't even need a form for people to contact you. If you do not want a form, make a Contact page, and in the body of the page, enter your email address. I would suggest you do not have the full address written as bots can scrape and use that to spam your email.
For example, my email is [email protected]. I would write it as tracie(at)traciefobes(dot)com. A bot can't pick that up.
If you would rather have a contact form, a lightweight option is Gravity Forms (paid) or Contact Form 7 (free). Sometimes the paid version will offer more features, so it may be an investment you want to make. If not, a free form will work perfectly fine.
Once the form is added, you are ready to deactivate the contact form in Jetpack.
Social Media Icons
One feature you will see within the appearance module (once activated) are your social icons. These are the icons that are on your home page and lead to your various social platforms.
Again, don't use Jetpack for this.  Get something like Simple Social Icons (if you use Studio Press themes). Or, see if your theme has them built in and use those.  If you don't have a theme that includes this, the Social Icons Widget is lightweight and can work very well.
Once you activate the appearance module, you will also see other features such as carousels, badges, images, circles, RSS feed, Twitter feed, and more. These are not necessary. You don't even need to replace them with anything else.
You are now ready to deactivate the appearance module.
Widget visibility
One feature that many do not use is widget visibility. It allows certain widgets and features to show only on specific pages.  There is no need for this.
Why?
The truth is that most of your visitors will be reviewing your site on mobile. Mobile users will not see any sidebar content unless they scroll down past your article. The sidebar image and data are shifted beneath your content on mobile. Only desktop users will see this. And most of them ignore it.
Don't worry about replacing this feature on Jetpack.
Backups
If you opt for the paid version of Jetpack, you can also get backups. But, even if you do not pay, a backup plugin is a must.
The option to consider is Updraft Plus. Keep in mind that you may need to pay to use them, but it is an insurance policy. If your site goes down for any reason or it crashes due to a plugin issue, you have a clean backup that you can use to restore your website within just a few minutes.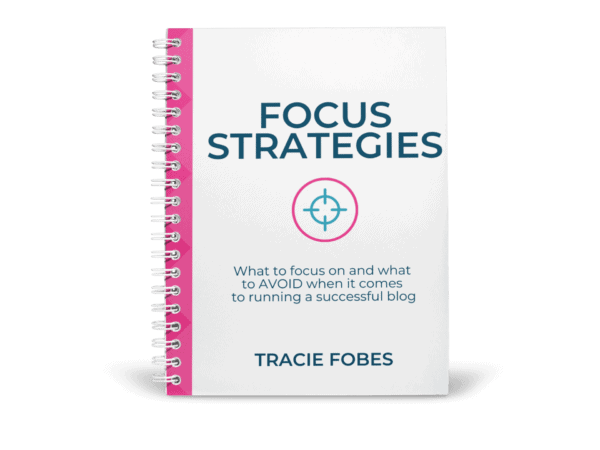 Struggling to know what to focus on with your blog?
What to focus on, and the mistakes to avoid making, to turn your blog from a hobby into a business.
If you are using Jetpack, don't panic.  You are not doing anything wrong.  However, take some time to update your plugins and then remove it from your site. It will be one of the best things you can do to make your site load better for a more positive user experience.