Understanding the Tripwire and How it Increases Your Income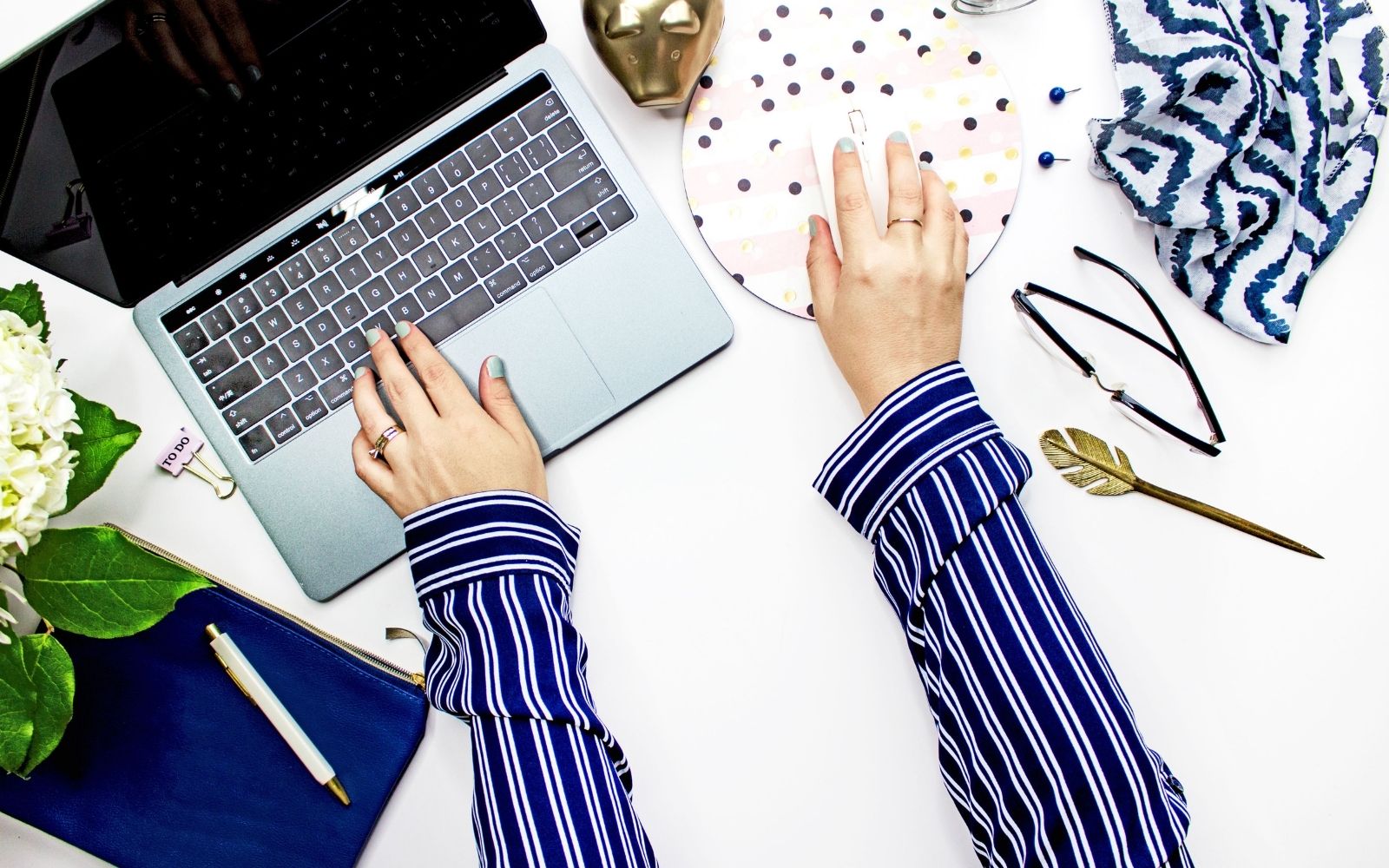 This post may contain affiliate links. That means if you click and buy, I may receive a small commission (at zero cost to you). Please see my full disclosure policy for details.
Blogging for profit means you started your site because you want to make money. Of course, you should never put all of your eggs into a single basket and should instead make sure you diversify your income.
That may mean using a mix of affiliate marketing, ads, sponsored posts, and selling products. You can add one more powerful tool to your arsenal that can make you money as soon as a reader subscribes to join your list.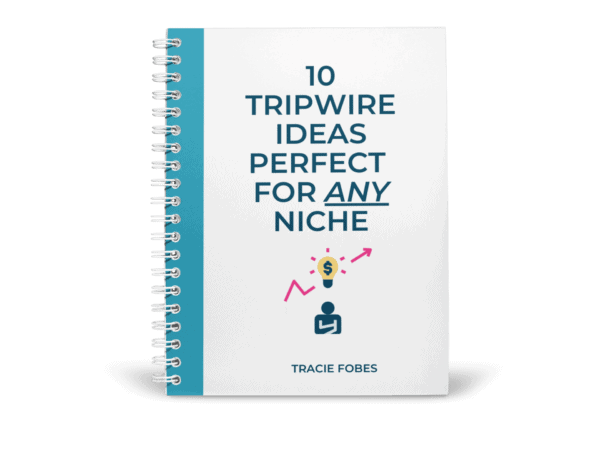 Create the perfect tripwire for your site!
Tripwires can work for any niche – but you need to know what to offer! Grab my free guide filled with tripwire ideas that will work for any niche!
What is a tripwire?
A tripwire is an extremely low-priced offer shown to your email subscriber immediately after they sign up for your freebie or lead magnet. Sometimes called an easy yes offer or one-time offer, the tripwire shares an exclusive offer available for a limited time.
These offers usually display a visual timer that shows time counting down. Once it reaches zero, the offer disappears, and the reader will not reaccess it.
Why do they work so well?
Readers suffer from FOMO. Fear of missing out.
The tripwire creates a sense of urgency. When the sales page shows time ticking away, the reader feels a need to act.
They don't want to miss out, so they click and buy.
Why are tripwires so popular for bloggers?
They are popular because they work to generate passive income.
There are three reasons why every blogger needs to consider adding the tripwire to their marketing strategy:
You can make money on each subscriber. As people sign up to join your list, they will see your fantastic offer and buy. That means your subscriber makes you money.
Your reader learns to buy from you. The goal of the email list is to market products to your subscriber. When they see you offer items for sale right from the start, they know what to expect. They are being trained to watch for your products and offers.
You establish trust. When your low-priced offer provides the solution to their problem, your reader will be much more likely to trust you. They know you provide value with everything you offer.
What are some tripwire products?
That, my friend, is the million-dollar question. What makes a good tripwire product?
You can offer anything you would like as a tripwire! Some ideas include:
eBook
Planner
Checklist
Workbook
Strategy Guides
….and more!!
What is more important than what to offer is that you ensure it is what your reader needs. It also must be offered at a price they can't refuse – or it will not work. And, more importantly, the tripwire offer needs to connect to the freebie. That freebie whets their appetite for information, and the tripwire is the solution.
Whatever you decide, make ensure the offer works for your person. The more your low-priced offer solves their concerns or problems, the better the chance that it will convert.
How does a tripwire work?
The process is relatively simple.
You start with your freebie or your lead magnet. That is how you will get your reader to want to hand over their email address. Give them something good to make them want to sign up.
Once they fill out your form, the reader is redirected to your tripwire. Your sales page will show them the offer.
Here, you will offer the product at a discount. One smart trick is to include a countdown timer on your page. That might get them to take action more quickly as they can see time is slipping away.
Once the timer ends, make sure you set up the timer to send them to your standard product or sales page. That way, they have missed out and won't have a chance to get that discount.
How do I make a tripwire?
Your tripwire is only as effective as the setup. That means, if you don't use the right tools, you may not end up achieving the results you want.
To create yours, you will need:
Email provider
Product to offer
Way to deliver the product
Sales pages
Countdown timer
Email Provider
Email providers, such as ConverKit or Mailerlite, are excellent options. They both offer easy setup and configuration to get your reader to see your tripwire offer.
Pricing varies, so you will want to research that, as well as the features before you sign up with either of them.
Product to offer
You will also need to have a product to offer to your reader. Make sure you think about what you can provide so that your reader will be more inclined to want to click and buy.
Remember, the more the product solves the reader's problem and connects to the freebie offer, the better the conversion rate will be.
Delivery method
There are different tools and services you can use to send the paid product to your customer.
Delivery with an app, such as Sendowl, which houses and delivers the product upon purchase.
Create a store and run the tripwire through it. It will be treated as any other product and deliver after the reader finalizes their purchase.
Add them to your course on a platform, such as Teachable.
Sales page
Then, you can create your sales page! You can use Gutenberg blocks or Elementor to create a landing page on your site. However, if you want a professional tripwire page, you will want to check out Leadpages.
Leadpags is easy to configure as it offers templates. They also offer a drag-and-drop editor so you can give your page a custom look you desire.
Countdown timer
The last thing you need is a countdown timer. The timer needs to be able to redirect the reader to a different page once it reaches zero. If you use Leadpages, this is built-in for you. Update the timer to show the page the reader should see once the timer reaches zero.
If you create a page on your site, you can use HurryTimer to create a countdown feature to add to your page. That tool will also allow you to set up a redirect, so you send the reader to the new page once time has ended.
How much should a tripwire cost?
The idea of a tripwire is to create an offer that is easy for your subscriber to say yes to buying. You want to ensure it is irresistible.
So, what price should you offer?
It depends on the product. Those priced higher may be offered at a discount of 50%, whereas lower-end items may be sold at 60 – 75% off the list price.
There is no perfect or absolute price to charge – it needs to appeal to your reader.
Tripwires are powerful tools that increase your income. You already get people signing up for your list – why not make money off of each?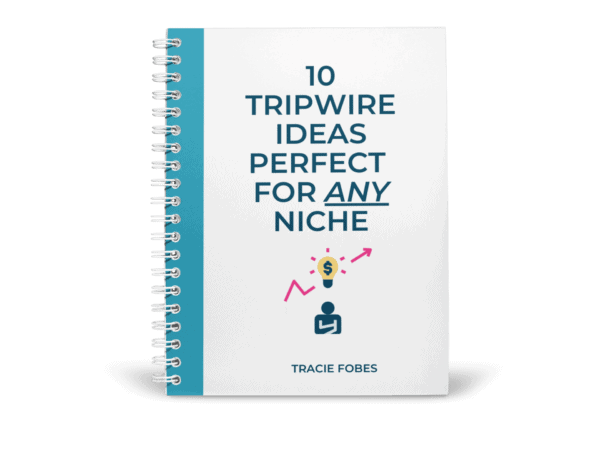 Create the perfect tripwire for your site!
Tripwires can work for any niche – but you need to know what to offer! Grab my free guide filled with tripwire ideas that will work for any niche!