RECOMMENDED HOSTING COMPANIES
RECOMMENDED TECHNICAL EXPERTS
Sometimes you need to hire someone to add code to your site or to help you find issues.  These people below are experts who not only get the technical aspects but are also bloggers themselves so understand the needs and lingo of bloggers.
Grayson Bell and his team of experts know everything about WordPress.  They can address any issue you have without it costing you hundreds or thousands of dollars.
He's a blogger too and understands the nuances and needs of bloggers – just like you.  You will know your site is in the right hands when you hire him and his team.
Responsive to your questions or concerns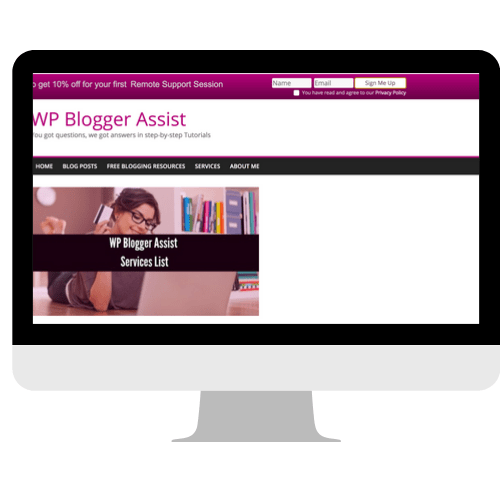 Tara Findley is an expert in understanding code and your site.  She knows the budgets of bloggers and she is able to help you while keeping your spending in check and your budget happy.
She is also a blogger too and understands your needs who has your best interests at heart.
Responsive to your questions or concerns
TECHNICAL EDUCATIONAL RESOURCES