How to Get Your Blog Ready for Vacation
This post may contain affiliate links. That means if you click and buy, I may receive a small commission (at zero cost to you). Please see my full disclosure policy for details.
One perk of working for yourself is that you can do what you want. That is why you blog. Blogging affords you the freedom and flexibility to work when you want.
But what happens when you are on vacation? If you had a traditional job, there would be someone to field calls and take care of things while you are away. But, how do bloggers take care of this?
What do you need to do to get your blog ready for your vacation?
Before you pack your suitcase and leave town, make sure you have taken steps to ensure your site can handle your time away.  This simple list of ten must-do items will ensure you do just that.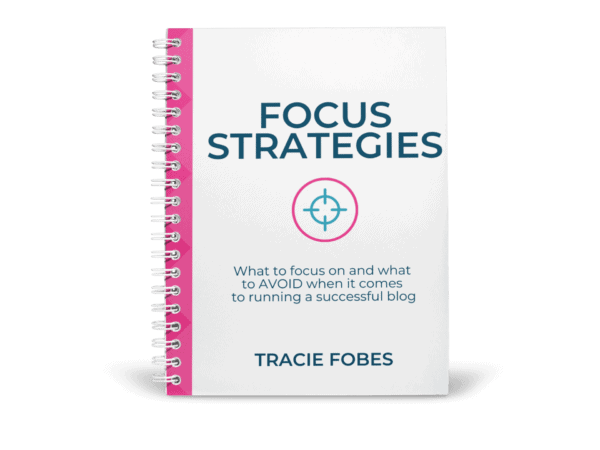 Struggling to know what to focus on with your blog?
What to focus on, and the mistakes to avoid making, to turn your blog from a hobby into a business.
What do I do with my blog when I am on vacation?
Make sure you and your blog are both ready for you to take a break! The thing is that your readers don't expect you to be on and posting 24/7. But, the reality is that you can't just up and leave without taking care of a few things.
Schedule your social content in advance
The one thing that is true about social media is that you have to post consistently. It is important. But, when you are on vacation, you don't want to take time away each day to post. Or, at least most people do not.
For this reason, you will want to use a scheduling tool. There are options out there that will work for you, no matter your budget.
Pinterest Scheduling Tools
Free Pinterest Scheduler Options
If you are on a budget, you can use the internal Pinterest scheduler at no charge at all. The downside of this method is that you are limited to scheduling only 30 pins at a time. If you need to more than that, you will need to use something different.
You can also sign up for an account with Hootsuite. You can schedule your content through this system in the same way you can use others. Schedule all of your pins to go out while you are away, so you never miss a beat.
Paid Pinterest Scheduling Options
Tailwind is the most popular Pinterest scheduler for a good reason. Tailwind has worked closely with Pinterest in making sure that its platform helps users pin consistently and stay in compliance with Pinterest's best practices. The great thing about Tailwind is that you can try it for free for a month (which means up to 100 pins). Once you reach that limit, it starts at $9.99 a month.
You can also check out Buffer, which works in the same fashion as Tailwind. You can schedule your content to various boards in advance. Buffer offers a free 7-day trial offer, and then the Monthly Buffer fee starts at $15 per month.
Facebook Scheduling Tools
Free Facebook Scheduling Options
There is a built-in scheduling tool that works on both Facebook pages and groups. You can use this to schedule all of your content in advance – at no charge at all.
Scheduling to your page: Navigate to the Creator Studio and make sure you select your page from the accounts list. Select the blue "+" button in the corner and select create post. Type the post and then hit the schedule feature and schedule them in advance.
Pro tip: If you have a post that is not yet live, you can't share a link. Grab the image and add it, and put the link to the post in the status.
Scheduling to a group: Type the post, as usual, select the schedule link at the bottom of the box (next to post), and add the date.
Paid Facebook Scheduling Options
You can also use an external service to schedule your Facebook content. You may hear rumors that these will hurt your reach, but that is not true. It is more about what you share and say, above all else.
One of the tools I recommend is PostPlanner. Not only can you schedule your content, but you can use it to find other content to share as well. Since Facebook is social, you need to make sure you never talk only about your site. They also have a feature where your content can be added to a library and shared again and again – putting Facebook on autopilot!
Write at least one post before you go
Before you head out of town, get your fingers busy typing. You will want to write at least one post scheduled to go live on your site while you are away. And, to make your return simpler, you can write another one for the week after you return so it too will be scheduled in advance.
Doing so ensures that new content is going out on your site, even while you are away!
Don't worry about new posts
Yep. I said it. Another option is to not worry about writing at all. Your readers will more than likely not care. And if they do, they may appreciate a little break as well.
Sometimes, not writing is OK – even if your blog is new. Yes. You need content. But not if you can't write quality, well-thought-out articles before you need to leave on vacation.
Get guest posts scheduled
If you don't have time to write content, you can let others do it for you! Reach out to quality bloggers in your niche to see if someone would like to offer a guest post. You need to create the images and set the post to be scheduled while you are away.
The advantage of a guest post is that it gives you quality content your readers will love without you having to sit to write it. If you are new to accepting guest posts, make sure the author knows the following:
Word count
Links you will allow
Post structure you use
Includes bio
Whether they provide images or not (I recommend you use your own)
When you receive the post, you should be able to copy and paste it right into your site, drop in some images, and hit the schedule button – saving you lots of time!
Have a backup buddy
I'm not talking about a plugin to back up your site (you should have one of those anyhow). I am referring to someone who can check your site each day to make sure it is up and running for you. If it is not, they need to know who to contact to get it taken care of as soon as possible.
Where do you find such a person? If you have a good IT person who takes care of things, you can let them know you will be out, and they can watch and address issues right away. If you don't have someone to do this, I would sign up with them right away (some of the best money you will spend).
If you can't afford to pay someone, reach out to someone in your blogging community to see if they would help you while you are out. The only thing with this method is that they will need your login credentials if they need to contact your host. Sharing that information with someone you do not really know can be a risk.
You don't want to spend your vacation checking your site each day to make sure all is up and running. And then, if there is a problem, stopping what you are doing to reach out to get it fixed.
Blog while on vacation
If you don't have the time to schedule your content out or use a scheduler, you may need to blog while on vacation. That doesn't mean a blog post itself. It could be as simple as a Live on Facebook or Instagram talking with your audience and sharing the link to an article. You can also take notes on your trip (especially if you plan to blog about your experience when you get home).
Set up your email responder
Most email providers, such as Gmail, allow you to set up an autoresponder. Your autoresponder can send an email back to any sender, letting them know you are out of the office. That way, they know you will be unable to respond until you are back home. It is an excellent way for people to know so they don't wonder why you aren't checking your messages or responding.
If you use Gmail, for example, log into your Gmail account. Click on the Gear Icon and then select Settings. From here, you will navigate to General and scroll down to Vacation Responder. Enter the dates that the email will be sent (start and stop).
Then type what you want to say in the email. When someone emails you during those dates, the email will be automatically sent to them.
Set up your newsletter email
One other thing you can't forget to do is schedule your email to your list. It is essential to email them consistently, so they don't forget that they are on your list. That is true even when you are on vacation.
Rather than struggle with creating an email just for the time while you are on vacation, consider signing up for my Email Challenge – where I help you get a month's worth of emails written and scheduled. That frees up time to work on your blog all month long!
Hire a Virtual Assistant
If you don't have the time to worry about any of the above, you can also hire a virtual assistant who can take care of your site's day-to-day running.  They can schedule your social media, check email, and ensure the site is up and running.  Your VA may also even write content for you (depending upon duties).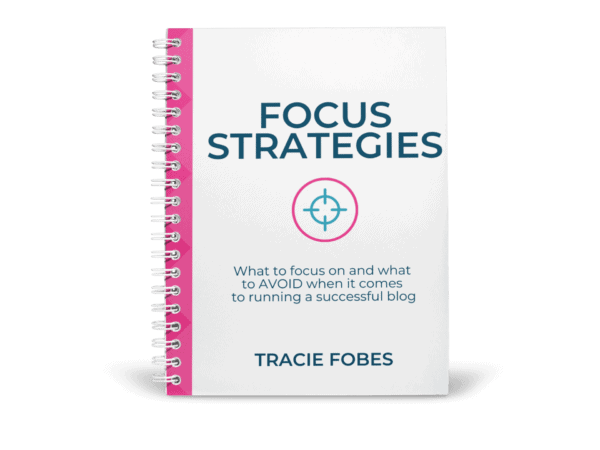 Struggling to know what to focus on with your blog?
What to focus on, and the mistakes to avoid making, to turn your blog from a hobby into a business.
You are entitled to take a vacation. And I believe it is vital for your mental health. You need a break from your blog. It clears your mind and often helps you come back with renewed energy and focus.
Don't stress about taking a blogging vacation – embrace it! Just make sure you are ready before you walk out your front door!