How to Set up an Affiliate Program for Your Business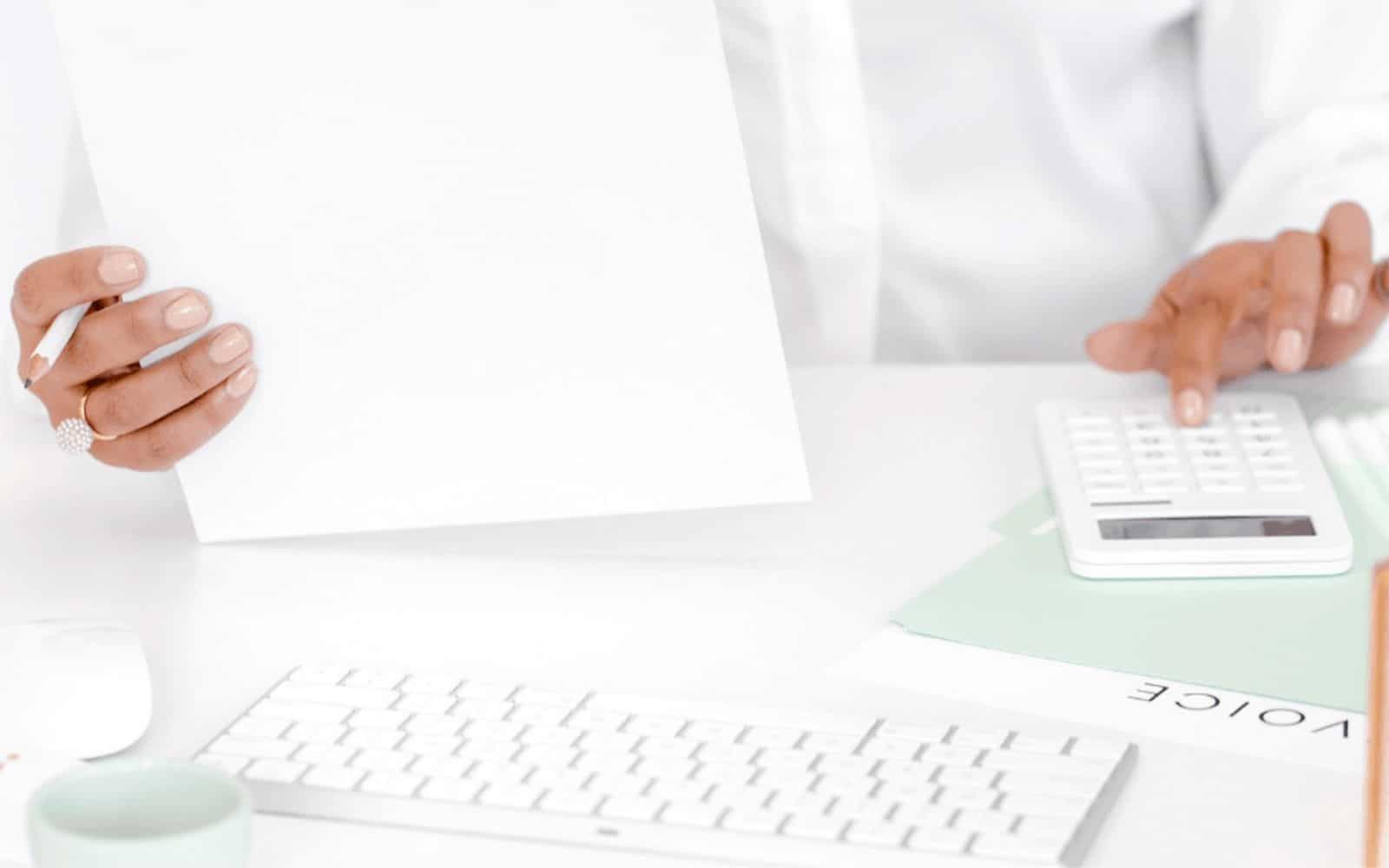 This post may contain affiliate links. That means if you click and buy, I may receive a small commission (at zero cost to you). Please see my full disclosure policy for details.
One of the best ways to monetize your blog is to sell products or courses. You control your income and don't have to worry about a program shutting down or slashed rates.
Of course, the key to making more is to sell more. And the simplest way to do this is to get others to share your product with those they know.
The way to entice them to share is to offer them an incentive, such as an affiliate program.
Let's go through everything you need to know before jumping in with this marketing method.
What is affiliate marketing?
Affiliate marketing is where bloggers and influencers can get each time they sell your product(s).
They receive a unique tracking link and will promote your product in various ways, such as on social media, in a newsletter, or even in a blog post.
When someone buys that product, they get a commission.
Are affiliate programs worth it?
The one question bloggers have is whether or not they should have affiliates help promote their products or not. Many say they don't want to do that as they have to share the proceeds from the sale with someone.
But, look at it this way. Would you have gotten the sale if that person had not shared your book or printable with their audience? Maybe. Maybe not.
Your affiliate payout is no different than advertising. You are, in essence, paying them to advertise for you.
It just makes sense to find the right partners to share your product.
How much do you pay?
There is no hard and fast rule regarding the rate to pay your affiliate partners. However, most products payout between 25 – 40%. A rule of thumb you can follow is:
| Product Price | Affiliate Rate |
| --- | --- |
| $0.01 – $27 | 25% |
| $27.01 – $47 | 30% |
| $47.01+ | 40% |

These rates are a guide, and you can do what you wish. However, it can give you somewhere to start.
Other than fees, what else do I need to consider?
The payout rate is one factor to think about when getting started. Other things to think about include:
Is the tracking cookie to be on the first or last click?
How long should the tracking cookie last?
Can they create custom links to promote my products?
Do they need to be a paying student/customer to be eligible to sign up?
Do I want to pay my students a higher rate than non-students?
How long after they earn the commission will you pay them out?
How will you pay them?
Consider all the aspects you consider when you sign up for an affiliate marketing program, and include those.
Can I set up an application?
You may not want to provide a link whereby everyone is approved. You may want to ask your potential partners to complete an application.
Create something such as a Google Form. You can include all the questions you need to ask them (see above). Ensure you don't forget to ask for their site, name, and email address.
How do I pay my affiliate partners?
The simplest way is via PayPal. It is recommended for two reasons:
It can be done electronically.
There are no issues with tax forms.
First off, you can pay someone instantly via PayPal. The money arrives in their account the same day you submit the payment. There is less risk of a lost check.
The other issue has to do with tax issues. When you pay someone, they must declare that amount on their taxes. If you reach a certain threshold, you may need to issue a 1099*.
However, when you use Paypal, all required tax forms are issued by them. It makes your tracking and accounting much simpler.
Of course, there are fees that your partners will need to pay. I know that part sucks, but there is no way for you to get around paying them.
*I am not a CPA, and you should seek the advice of a professional.
Where do I set up my program?
Several options are available for creating and running an affiliate program for your products.
Courses
If you use a platform such as Learn by Thrive, Teachable, Thinkific, or Podia, they have features to allow you to add affiliates. The tracking cookie, rates, and payout details may be customized (look at the tutorials or ask support for your platform).
You can add partners, and they will be able to log in to grab and/or create the links to the products you want to promote.
Sendowl or Gumroad
You may sell digital products through a third-party app like Sendowl or Gumroad. Both have the option to add affiliates (but keep in mind that you may need to upgrade your plan). Follow their steps and tutorials to add partners for your products.
Shopify
You can set up an affiliate program on Shopify by grabbing one of the available add-ons. The one I have used and recommend is GoAffPro.
Whichever application you use, you can set your cookies, payouts, products, and more. You can even set different rates for different affiliates. It is also easy to customize.
The only thing to keep in mind is that it is not free. You will increase your monthly fee.
WooCommerce
If you use WooCommerce for your store, you can add affiliates. Just as with Shopify, it is an add-on. You can use Affiliate for WooCommerce, which costs $129 per year (under $11 per month).
ThriveCart
If you have a mix of products, such as books, printables, and courses, it may be better for you and your partners to utilize something like ThriveCart. Thrive will allow you to deliver your printable products, sign people up for your courses, and more. It also has a straightforward affiliate program you can add to any product.
You can customize the payouts, cookies, and partners on your product. You can customize the coupon codes and more, all for your affiliates.
What is the negative to adding affiliates?
There are a couple of things to keep in mind before adding partners:
It may increase your monthly fees.
You may have to issue payments.
The fees were mentioned above, so be sure to review that carefully. Now, the other issue is payments.
Some applications, such as course providers, will take care of paying your affiliates for you. They handle it all. If you use ThriveCart, you can set it up so that all payments are made automatically for you.
Other systems, such as Sendowl, WooCommerce, and Shopify, will require you to push monthly payments manually. You will need to set a monthly reminder so you don't forget to send those payments.
Where do I find people to sign up?
Once your program is set up, the next step is to find your army of affiliates. Where do you find the right people to promote your products?
Include details in your product
The best type of advertising comes from those who are your customers or students. After all, they know what they learned and how amazing the content is, so they want to share it with others.
Add a section within your course that shows your students how to sign up to promote your product. If it is a digital product, you can include this in your emails or as a final chapter in your book.
Don't hesitate to encourage those who love your products to sell them for you.
Within blogging groups
You can find bloggers in your niche who can promote your products! Chances are you belong to several blogging groups on Facebook. Ensure it is allowed (check the group rules) or reach out to the admin for permission.
There is probably a blogger who is looking for the product you have to offer. That makes it a win-win for both of you.
Email your list
You've got a list – use it! You never know who is reading and may have access to the perfect audience who will adore what it is you sell. Don't be afraid to let those on your list know that they can make money by sharing your products with others.
Setting up an affiliate program is not difficult or even time-consuming. However, you need to consider everything before proceeding and paying people to promote your product.