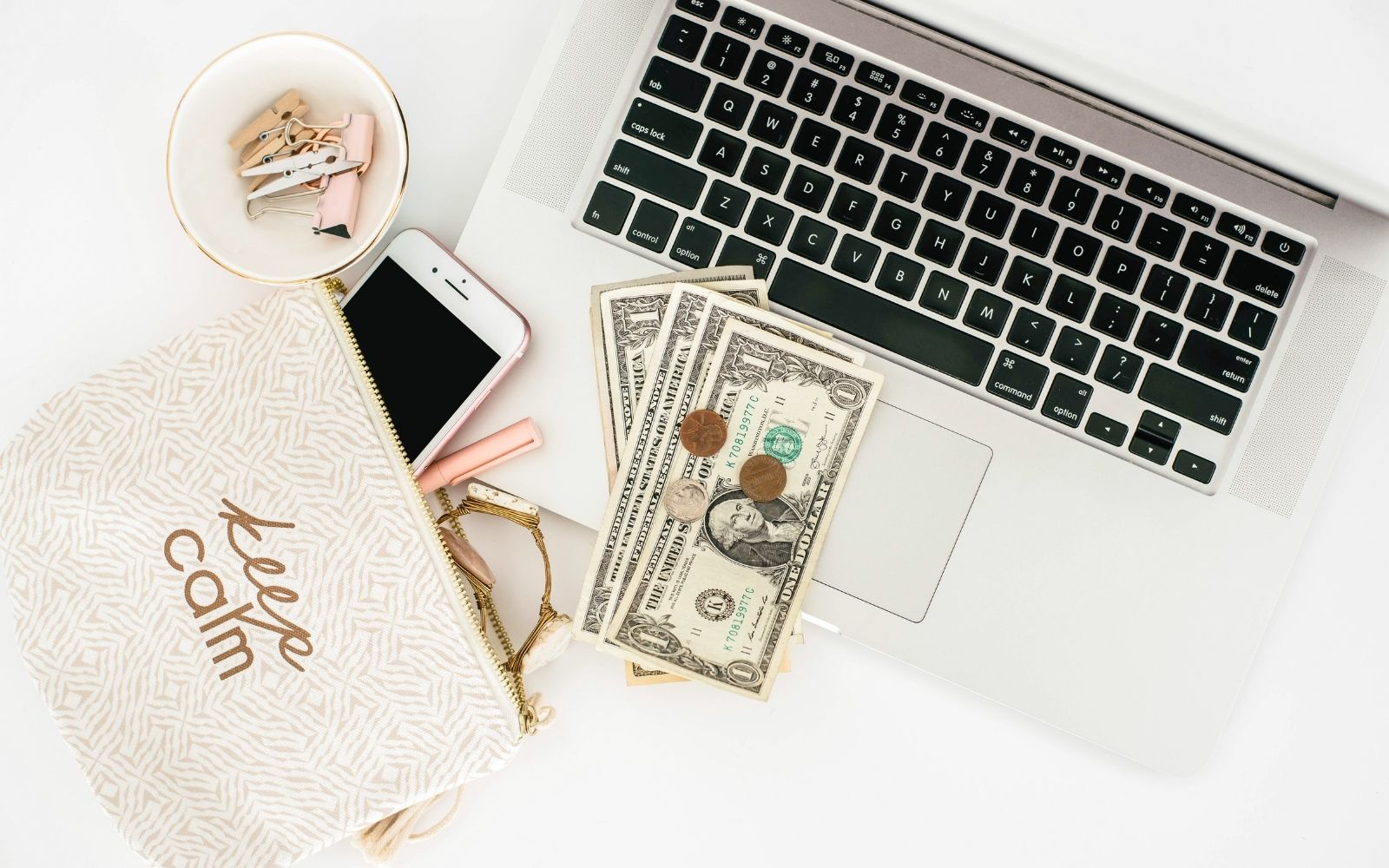 This post may contain affiliate links. That means if you click and buy, I may receive a small commission (at zero cost to you). Please see my full disclosure policy for details.
You started your blog to make money. And, one way you know you can do that is through affiliate marketing.
Or, at least that is what all those blog posts you read told you.
You know that there is a lot of earning potential, but the thought of trying to do affiliate marketing is, well, a bit overwhelming. After all, there is more to an affiliate marketing strategy than slapping a couple of links into a post and hoping for the best.
That's a link but is that the best way to know sell affiliate products?
Maybe. Maybe not.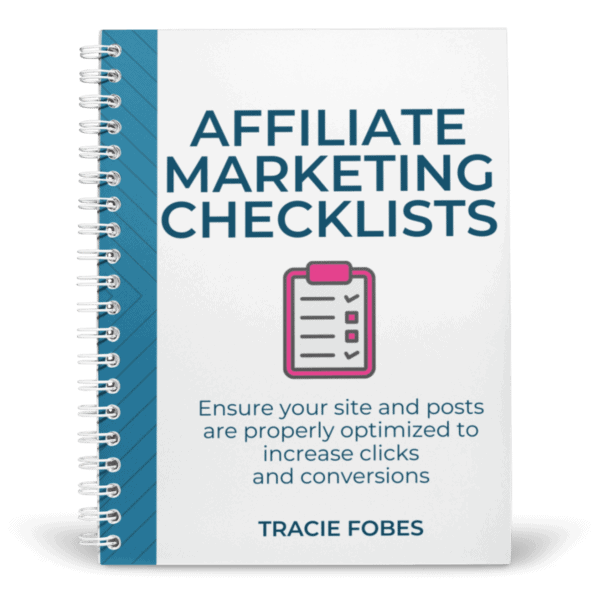 Ensure every article you write makes money!
You need to know what to do to get your site ready to do affiliate marketing and then make sure every post is written to get more clicks and conversions!
What is affiliate marketing?
If you are new to this income method, affiliate marketing is where you sign up with a partner, and they provide you with a special, trackable link. When your reader clicks and buys through that link, you make money.
If you aren't sure how to get started, check out how to start using affiliate marketing.
What do you need to do affiliate marketing?
Most people think they need a website. And, while that is often helpful, it isn't always necessary.
Yep! You can sell affiliate products without a website!
I'll show you how below, but before we get into that, there are a couple of things you need to make sure you have in place before you start.
First, and most importantly, you need to know your target reader and what they need. After all, if you have a travel blog, your reader will more than likely not be interested in high chairs or sippy cups.
No.
If you show the backpacks or travel products, they are more likely to click and buy. That's because the product is a fit for your reader.
Yeah. There are things you need to make sure you when sharing your affiliate links. You also need to make sure you understand all the legal requirements around those links. You can read more about the legal disclosures you need to know.
Where do you find partners?
The most popular option is Amazon. After all, it is easy to sign-up and get started. But, there are other partners you might want to promote.
Find them through:
Affiliate networks, such as ShareASale or Impact.
Google the partner name + affiliate program
Email the partner to ask
Once you have the perfect partner, you are ready to grab the links and promote them.
Now that we have that covered, let's get into how you can sell affiliate products – no matter your niche!
Blog Post
The most obvious one for most is through a blog post.
For example, if you are talking about hardwood flooring and how to protect it, you would share links to rugs and runners. After all, that is a solution to the problem your reader faces.
You can create all sorts of different blog posts. Some of the most common blog post templates include:
Review Posts
Interview Posts
Roundups
How To
List Posts
Alternatives
You want to ensure you write the perfect post for your reader (and rank on Google) and then use the right links to connect the reader with the perfect product.
Email Marketing
You are collecting email subscribers and think that all you can do is email a link to your latest blog post.
Not all.
You can market products directly to your subscribers right through your emails. In fact, it is one of the simplest ways you can make affiliate income.
One fun way to do this is to talk about a new product you used to solve a problem for you. Readers love to see you being open, and when you share how it works for you and has made a difference, they will be more inclined to buy.
Another fun tip is to toss in a PS at the end of your email that shares a link to a sale or a product a reader might have asked you about. Here's an example:
P.S. – I receive a few emails asking me about the shampoo I used to combat my dry hair, and it was Awesome Shampoo. I know you'll love it as much as I do!
You've got a list of engaged readers – so use them!
Social Media
If you have social media, you've got another resource for selling affiliate products.
You can share a link on your Facebook page or your Instagram post. You can tag products on Pinterest to get more clicks. If you have a Facebook group, you can engage your members and share products directly with them.
Before you jump in and start promoting on social, make sure you read the terms and conditions for your partner and the platform (as it may not be allowed). For example, Amazon will not allow you to share a link in a closed Facebook group but allows it in one that is open.
No matter what, make sure you use the proper disclosures on your posts (i.e., #ad).
Recommendations or Resources Page
When you have a blog, readers often want to see the products you use. If you are a beauty blogger, you might have a favorite brand of mascara. You could be a food blogger, and there is a sautee pan you can't live without.
Once again, as long as the resources page is what your reader wants, it can work.
If you aren't a blogger who talks about blogging, don't include links to blogging products on your page. They won't convert and can leave your readers confused.
You can check out an example of a Recommended Products Page to see how you can set yours up.
The Tripwire Page
One exciting way you can sell affiliate products is through your opt-in, which leads to a tripwire page.
A tripwire is a limited-time offer for a product your reader wants. And, you don't have to sell only the things you create.
Nope.
You can reach out to a partner and see if they will give you an exclusive discount to offer to your new subscriber.
Read more about creating the perfect tripwire.
The Freebie
You use your lead magnet to grow your list. It is usually a download or checklist that will help your new subscriber.
But did you ever think about adding affiliate links to that freebie?
Yep!
You can instantly turn that freebie download into an income-generating tool. You can recommend various products or services and include the links to those products (again, make sure you disclose it is an affiliate link).
Be careful, though, as you can't add Amazon links to a download. Review those terms for each partner to see if they have any similar rules.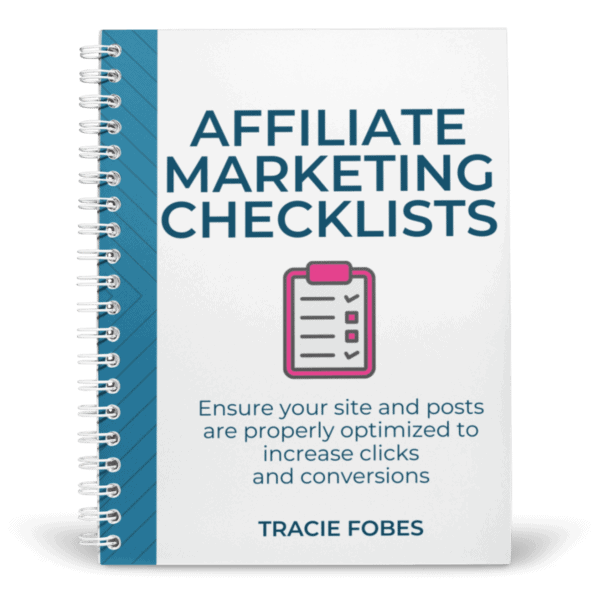 Ensure every article you write makes money!
You need to know what to do to get your site ready to do affiliate marketing and then make sure every post is written to get more clicks and conversions!
Create a course
You are an expert on a topic. You can teach others the same!
Whether you offer a free course or a paid option, you can build affiliate links.
You may have a free five-day budgeting course where you could include links to a debt planner, envelope system, or a paid course offered by one of your partners.
If you are teaching someone photography, you can create a paid course. As you teach, include links to lenses, cameras, or even books to improve their skills.
Courses are a smart way to incorporate those links easily.
Bonus Offer
Another way to improve your affiliate conversions is by offering an incentive to buy.
For example, a few times a year, Genius Blogger's Toolkit opens its cart. They offer a myriad of blogging resources, guides, and courses to help the blogger excel.
Many times, bloggers will offer a bonus if their reader signs up through their link. They may have another book or download that they offer for free once their reader confirms their purchase.
That small incentive can sway a reader to click your link and buy.
Products Page
If you use Instagram, there is a unique way to share the links to all your favorite products. You can create a products page.
A products page may seem like a resources page, but it is a bit different.
The products page only needs to show the product with a link. There is no explanation needed at all.
The reader clicks that link to see the products you are using to click and buy.
You can still use social media with the direct links, but adding a link in your bio to a product page can be an excellent way to showcase what you want (and change it up seasonally).
There are many ways you can sell affiliate products that go beyond the blog post. Put them to work for you and watch your income skyrocket.