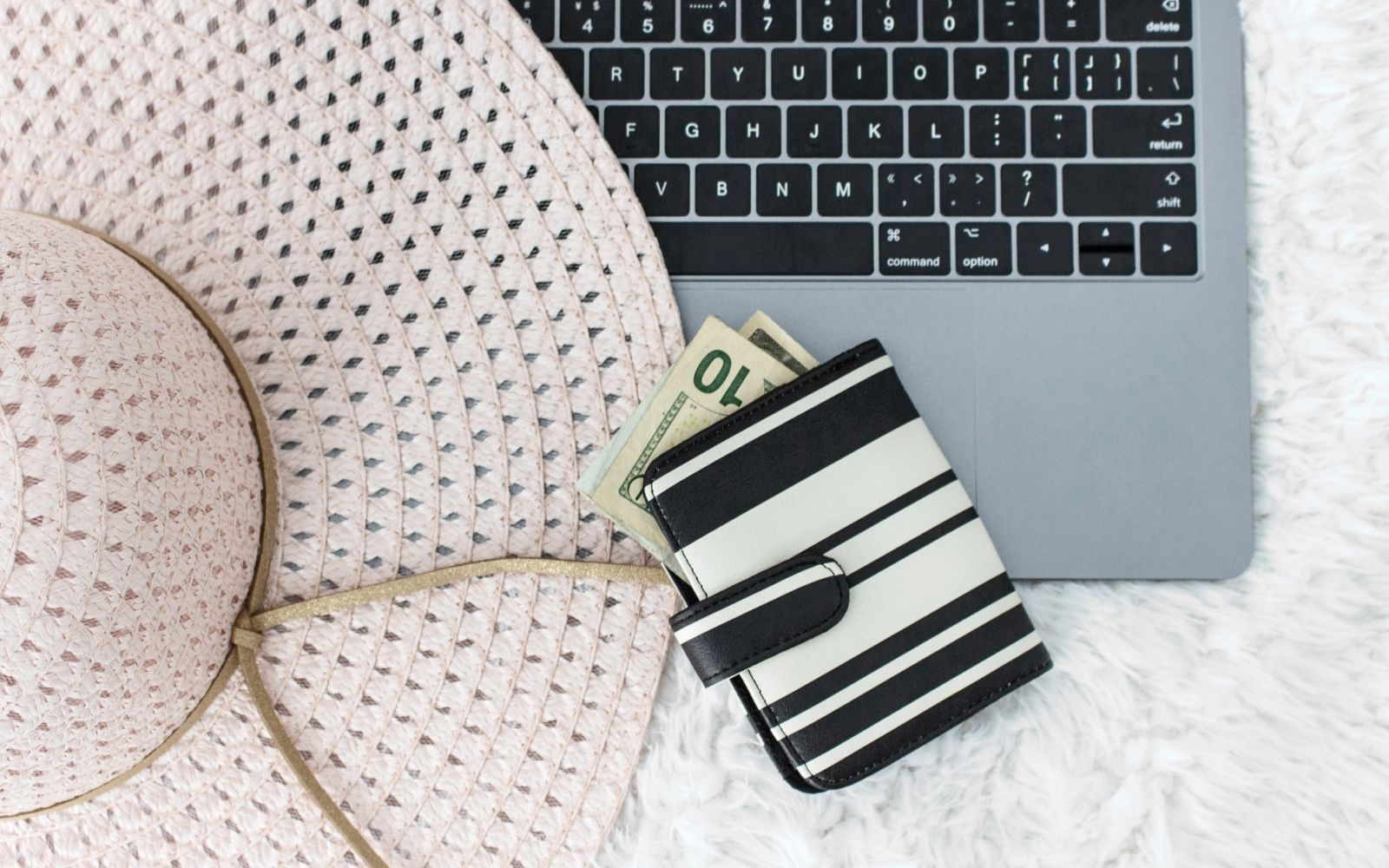 This post may contain affiliate links. That means if you click and buy, I may receive a small commission (at zero cost to you). Please see my full disclosure policy for details.
One of the reasons you started your blog was to make money. And, you've probably read countless articles about what to do to make that happen.
The problem is they are all saying the same thing: Write good content, and you will make money.
The truth is there is much more to it than that! Your blog is not the next Field of Dreams. Just because you build, it does not mean they will come.
I'm going, being honest with you. That article you read about how someone was making $50,000 a month blogging probably inspired you. And that is great.
The problem is that they don't tell you how they do that. Many of them are making money, telling people how to make money blogging. That is not helpful.
There are things you need to do to run a successful blog. Without the right foundations, your links and the usual ways to make money on a blog will not work.
They won't.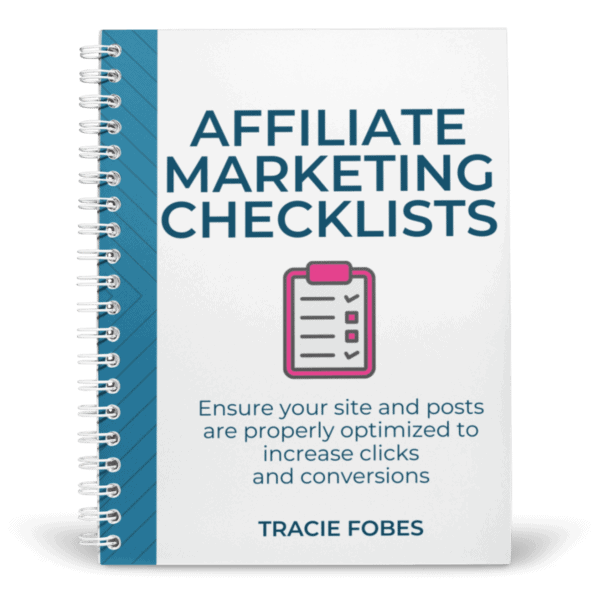 Ensure every article you write makes money!
You need to know what to do to get your site ready to do affiliate marketing and then make sure every post is written to get more clicks and conversions!
How to make money as a beginner blogger
Have a defined profitable niche
You started your blog because you wanted to talk about something you loved. That is one factor to consider when it comes to blogging.
If your goal is to blog and make money, you need to make sure your niche is profitable. Because the truth is, not all are.
Sure, your passion is necessary as that carries you through blogging when the money is not there. But, that is only sustainable for so long.
If you aren't making an income from your site within a year, you will want to quit. It does not matter how much you love what you write about; if the money is not showing up, you will have a tough time continuing.
The first thing a new blogger needs to do is have a very clearly defined niche. That means knowing who you are writing for and the problems you will solve.
You can't be a "lifestyle" blogger. That is not a niche. That is a random set of unrelated topics on a blog.
If your niche is defined as lifestyle, you will struggle. You will want to niche down right now.
Take the time to review your niche and make sure it makes sense and that there are ways you can make money.
Read more: How to find the perfect blogging niche
Learn how to blog
You may see a lot of articles telling you how to set up a blog. The problem is they all tell you the same thing "click on my link and sign up."
That's it.
Every one of them seems to forget to tell you what to do once you have your blog. What do you do next?
You need to make sure your blog is set up the right way from the start.
Did you know your blog must get an SSL certificate (that is where it is HTTPS vs. HTTP in the browser window)?
Did you know that you have to submit a sitemap to Google if you want it to crawl and rank your site so you can see what works?
Did you know you have to add legal policies to your site?
If not, you aren't alone.
This is one of the many things every news blogger must learn. You need to invest in your blogging education to know what to do beyond buying a domain and hosting.
Write the content that makes sense
There are a lot of articles that tell new bloggers they need to go on a posting frenzy. They need to write, write, write. I see some experts telling bloggers to write 2 – 4 articles a week!
Yes, a week!
They are looking at the wrong thing. It is not the number of articles as much as it is what they are about.
It is going to take you time to rank on Google. That is the case for every new site.
You need to focus first on the proper formatting of your blog posts so they can rank. Period.
It is more about the quality of your content rather than the quantity. If you have 25 poorly written posts and will never stand a chance to rank, why write them?
You would do better with ten amazing articles that are well-optimized, properly formatted, and ready for Google to find and rank.
Get started on the right social media platform
The truth is that Google will take some time to learn about your site and rank your content. That means you need to find another way to get people to visit your site.
You are going to want to use social media.
The platforms that make the most sense for a new blogger are Pinterest and Facebook. And Pinterest may be the easiest of all.
Pinterest is a visual search engine. You could share an image today and get instant traffic to your site. That is the beauty of Pinterest.
But, you can't pin willy-nilly and think that will work. Not even close.
You must learn how to set up your account and create the images people will love to click on. Pinning random photos without the right descriptions is not going to help you find success. Not at all.
Take some time to learn how to use Pinterest and then make it work for you properly!
Once you have a bit of a following and get some traffic, create a Facebook group! Your group will help you connect with and grow your community.
People will join to share ideas and discussions on a specific topic. You will be able to direct them to your site by providing value. You will answer questions and help them, and they will want to click to your site to learn more!
Don't shy away from social media – embrace it!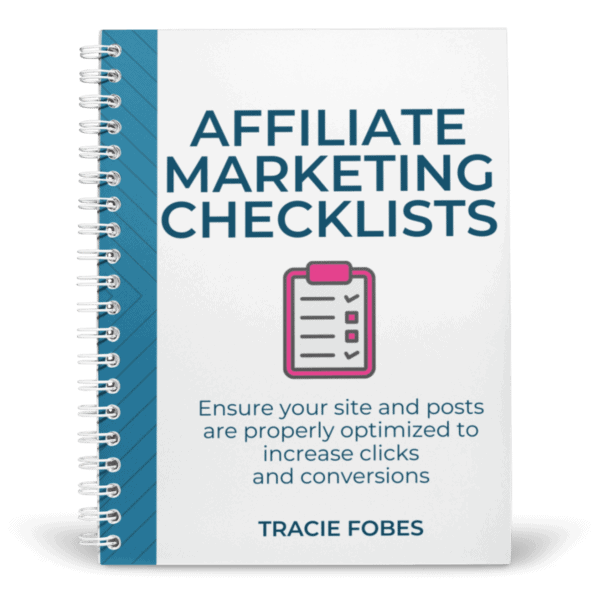 Ensure every article you write makes money!
You need to know what to do to get your site ready to do affiliate marketing and then make sure every post is written to get more clicks and conversions!
How to make your first $1,000 blogging
Once you have your site set up and know the basics of writing content, you need to get on your way to making money. So, how does a new blogger make money?
You are not getting enough traffic to qualify for a decent ad network. You don't have much traffic yet. You can't get sponsored posts as you don't have a social media following.
Even if this is the case for you, there are ways a beginning blogger can jump-start their income. But, again, make sure you have done the following:
Have a clearly defined niche
Have your blog set up the right way
Know how to blog
Have 5 – 10 quality articles
Use social media to get some traffic
If you are missing any of these steps, stop now. They are all necessary for you to make money blogging. Don't try to skip ahead, as the foundations of blogging are essential to your success.
Your first $1,000 is going to be tough. I'm not going to sugarcoat it for you.
But, once you reach that figure, the next $500, $1,000, and $5,000 will be simpler goals to achieve. It will start to take life, and the income numbers will increase.
So, what are some ways a new blogger can reach their first $1,000?
Affiliate marketing
You may have heard others mention this to you. And, you may have slapped some Amazon links in some articles as a result. But, that is not affiliate marketing.
Sure, links are how you make money, but there is so much more to it than that.
The goal is to promote the products to solve your reader's problem.
For example, many new bloggers write a post about how to start a blog. They put a link to a high-paying hosting company. Then, they don't understand why it is not working.
Well, if your blog is about parenting, what does that have to do with blogging? Nothing.
The person visiting is not there to learn how to start a blog. She or he is there to get some parenting tips and ideas.
The link that will work for you is something to solve a problem for them. Maybe they struggle with potty training. You could include books and other products in a post about that topic that they will be much more likely to click on and buy.
Take the time to learn about affiliate marketing. It is the simplest way to make money on your blog!
Get paid to write
One thing I love to mention to new bloggers is that you can get paid to write. I am not talking about sponsored posts (as you are too new for that).
What I am referring to are the affiliate partner's bonuses.
You will often get an email from one of your affiliate partners where they are offing a $25 bonus if you do a blog post about them. Do it!
Not only can you add the affiliate links into your article, but they will pay you a bonus for doing so.
It is not a ton of money, but it is one of the simplest ways to get paid to write.
Target your top traffic posts
Another brilliant tool to use for affiliate marketing is to look at the content that is already sending you traffic.
Open Google Analytics and navigate to Behavior > Site Content > Landing Pages.
There you will find the posts that are sending you the most traffic.
Take some time and review these posts to see if there are any affiliate links you can add to them. What can you promote that will provide value to the post but may also make you money?
These posts have already proven that they work, so take advantage of that traffic and turn it into affiliate clicks.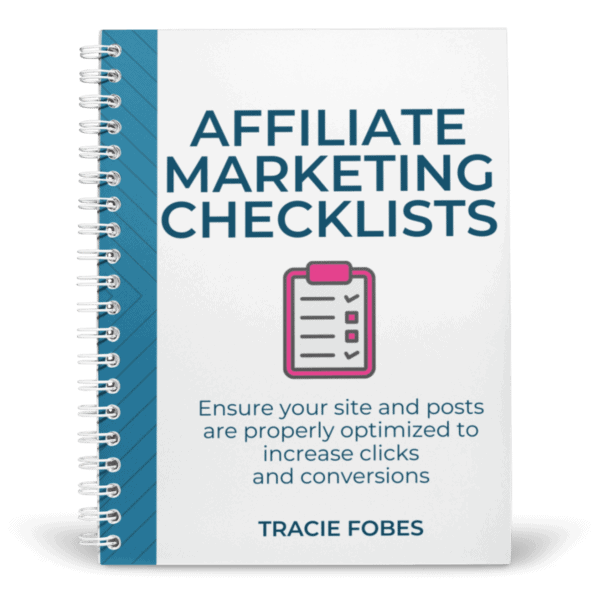 Ensure every article you write makes money!
You need to know what to do to get your site ready to do affiliate marketing and then make sure every post is written to get more clicks and conversions!
You don't need a ton of traffic to make money blogging. You need a good foundation and content and use what will work to get people clicking when they pop over to your site.
Don't stress that you can't get signed up with an ad network. Focus on what you can control right now. That is using the right partners to solve the problems for those who are coming to your site.
That will get you started on the path to making your first $1,000.