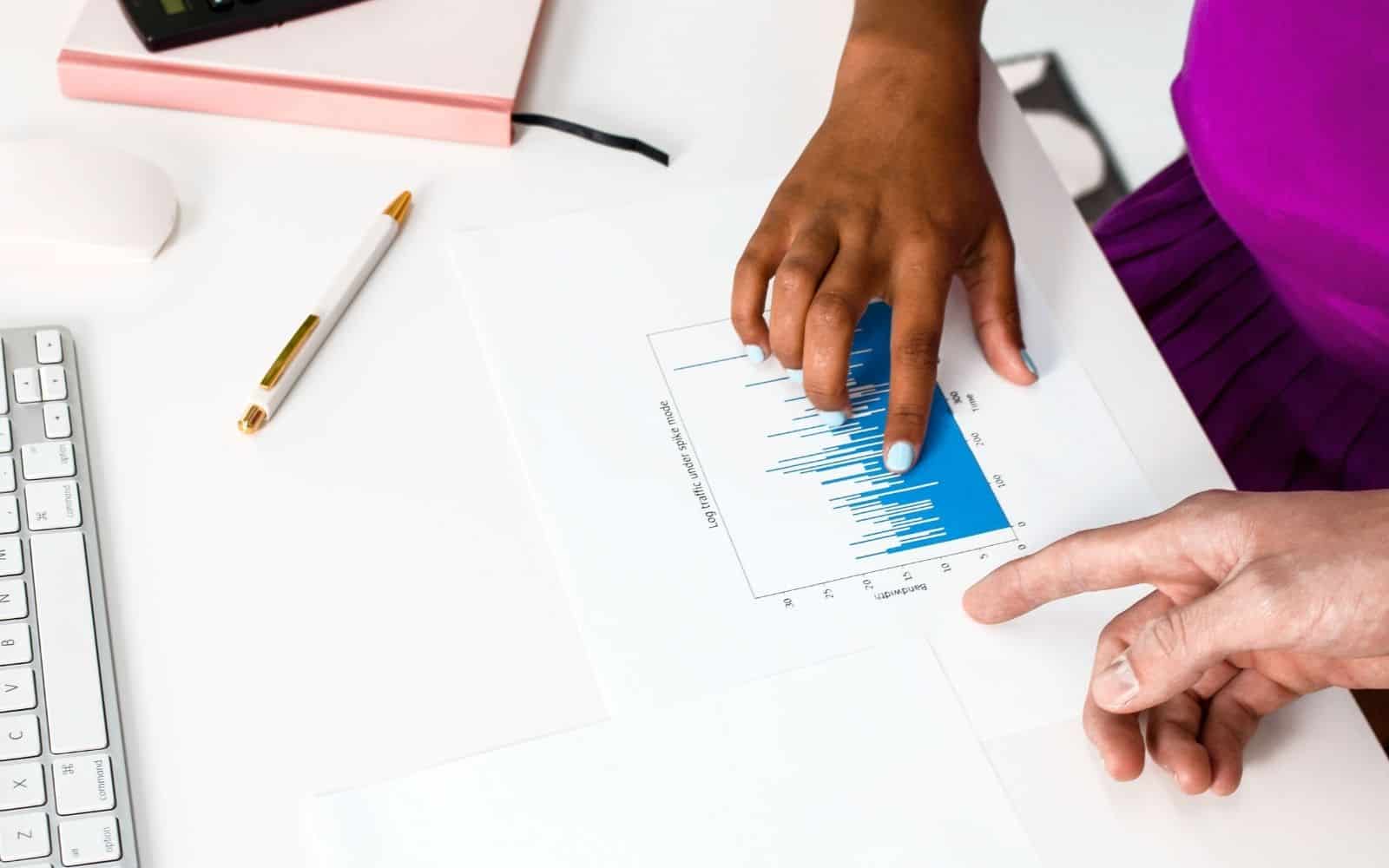 This post may contain affiliate links. That means if you click and buy, I may receive a small commission (at zero cost to you). Please see my full disclosure policy for details.
Once you start a blog and put out content, the next step is getting people to read it. That usually means you want people other than your mom and best friend to visit.
You need to get people clicking over. There are countless bloggers with thousands of daily page views, so they are doing something right. What do you need to do to get more blog traffic?
You want traffic. Traffic usually means more money. Whether you have an ad network, use affiliate marketing, or sell a product, you need people clicking so you can increase your revenue. So, how do you get people to your site?
Before we go any further, I want you to ignore the article you read where someone started a blog, and a month later, they had 50,000 pageviews. The truth is that while you can have that success, the fact is more than 95% of bloggers will not. And, if you think it will happen to you, you may end up very disappointed.
The truth is people who get this have a lot of SEO (search engine optimization) experience, past blogging knowledge or were lucky. You will be lucky to get very many people clicking at first, but that doesn't mean it has to stay that way forever.
There are strategies you can implement right now that can direct traffic to your site. But, you are going to need to put in some hard work to make it happen.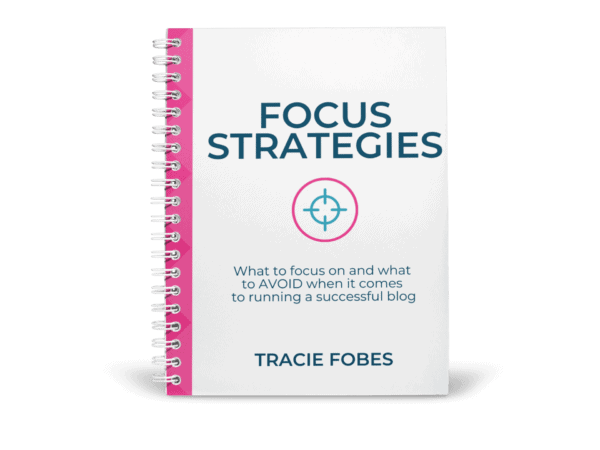 Struggling to know what to focus on with your blog?
What to focus on, and the mistakes to avoid making, to turn your blog from a hobby into a business.
TRICKS TO GET MORE TRAFFIC TO YOUR BLOG
One of the best ways to learn how to get traffic is to invest in your education.
You will want to sign up right now for this FREE Blog Traffic Bonus Guide from Adventures in Blogging.
You will be able to jumpstart getting those visitors to your site time and again!!!
1. Using Pinterest for Blog Traffic
New bloggers need to start using Pinterest. Immediately. Why? Because it is one of the simplest ways to promote your site for free and generate traffic.
Pinterest is a visual search engine. That means people search with their eyes. Yes, they type in phrases for topics they want to learn about, but they look at the images they see to decide which articles to save (called a pin) and those to click over to read.
That is why the #1 thing bloggers need to focus on when it comes to Pinterest is creating quality images that encourage people to click. Do this by creating captivating pictures with quality text overlay on them. The more interesting the title, the more likely people are to click over.
In addition to your image, you should also make sure that you include strong keywords in your pin's description. Users on Pinterest type in keywords for recipes, DIY, and other information they need to know about. When your keyword matches those searches, your pins will more likely be an option.
Creating an effective pinning strategy involves much more than making a pin.  You need to set up rich pins, develop proper boards, and more. 
2. Share your content where your audience lives
Take time to understand who your reader (also called an avatar) hangs out. Is she using Pinterest, or does he love Facebook? Maybe your avatar gets lost scrolling through the feed on Instagram. Where ever it is that he or she hangs out, that is where you need to be.
You want to get to know the people in the community before you start talking all about yourself.  For instance, network and comment with people on Instagram and then slowly begin sharing your content.  Engage with every person who comments or likes content.  Creating that community allows potential readers to get to know you, and they will then be more interested in your content.
3.  Write your posts so they get organic traffic
You are going to need to work on your SEO or search engine optimization. SEO is the way your site gets discovered when a user does an online search. Most people use Google, but there are others such as Yahoo and Bing, but for now, focus your time on Google.
Good SEO happens when you have a quality, easy-to-follow website. Make sure your navigation is clear. Ensure that the colors and fonts are crisp and clean. You also need to ensure your site works well on mobile. Most blog themes will change the way your site looks on mobile devices vs. desktop. Ensure yours has the look you want.
SEO also includes your authority on the topic. When you are new, you don't have much influence, but that does not mean you can't rank well. Continue sharing content on the 2 – 3 topics on your site, and you will slowly develop the authority you want.
Use proper keywords. Keywords are the words or phrases people type into Google when searching. You need these and different forms of these keywords naturally incorporated within your articles. As Google searches, it finds sites that include such phrases. When done correctly, they increase how you rank for that term, and if all goes well, you can land on the first page (and possibly in one of the first few spots on the page).
SEO takes time to learn, but it is the most important thing on which you should work. Social media sites can change algorithms, taking away your traffic. And while Google can also tweak searches, well-written content will always continue to do well, sending traffic to you day after day.
Proper SEO comprises a mix of appropriate post layout and keywords with a dash of authority. When you can create that perfect mix of ingredients, you'll have a hit time and again. Learn how to write a blog post that can rank.
There are many articles and resources you can find online to learn about SEO. You can visit Niel Patel or Moz and read their articles. However, the best way to learn search engine optimization is to take a course or read a book. The person you learn from must understand how it works for bloggers and can help guide you along your journey.
If you are ready to jump in and take a course, try Stupid Simple SEO. Mike is an SEO expert, who is also a blogger, so he understands where you are coming from and explains it all in a way that makes sense.
I can't say enough about Debbie Gartner's Easy Back Links and Easy On-Page SEO for Beginners if you are on a tight budget. Both are very affordable and will get you started on using SEO the right way.
4. Don't participate in Facebook threads to get blog traffic
As much as you think they are helpful, Facebook threads often do not work. Dropping links in these groups is the same as throwing a dart at a dartboard while wearing a blindfold. You might be lucky and get what you want, but in most cases, you are going to miss the center.
The reason I don't recommend these is that often is because the content you see may not be a fit for your audience. If you blog about healthy living, why would you ever share anything about fashion? If that is not what your audience wants, you would not (and should not) share it.
Facebook groups and threads can only work when you are in a very deeply niched group. For instance, if you are a food blogger, find a group where people share each other's recipes. Because your audience already follows you for food content, they will be much more interested in other recipes. It is a win-win situation.
Finally, share groups also may not work because the content and images are not the best quality. You don't want to send readers to a site riddled with typographical errors and bad photos. You must direct them to sites you would visit and follow. If the posts shared by others do not meet your standards, then you can't reciprocate or get forced into sharing crappy content.
5. Use HARO (Help a Reporter Out)
Reporters and bloggers are always looking for experts to provide insight and help with the articles and stories they produce. They use a platform like Help a Reporter Out to find the right people to help them.
You create a free account, and then you will get requests a few times a day. If one works for your niche and expertise, you can respond to them. They may include a link to your site, which will appear on their publication and, in turn, get people to click over. There is an added benefit here: if a website with a higher authority than yours links to you, you'll get a win in Google's eyes.
6. Pay attention to what works
Before you spend hours crafting your next post, find out what it is your avatar is looking for from you. The simple way to do this is to dig into your Google Analytics. For instance, if no one reads your articles on using free weights, but they love your cardio workouts, why would you continue writing about free weight workouts? It just does not make sense.
Before you can do this, make sure you have Google Analytics properly installed (and do not use a plugin, but rather, add it manually because if the plugin fails, so does your tracking).
Once it is working, go to Google Analytics to see which posts get the most traffic from all sources. Do this by clicking on Behavior —–> Site Content —–> Landing pages.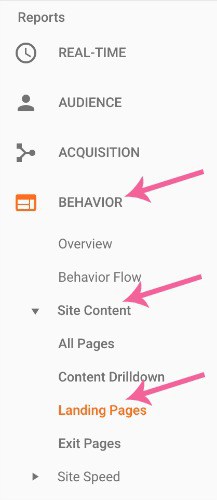 Edit the date at the top of your page to the past 30 – 60 days (so you can look at it over time).
The top pages are those people are most looking at from all sources of traffic.
7. Write a guest post
While it may not get you instant traffic to your blog directly from the article, guest posting can build your authority. Guest posting is when you write an article for a blog in your niche. They like you doing this as they don't have to write as many articles, and you can get a link to your site (even though it has to be no-followed).
Before you start cold pitching bloggers, it is vital to keep a few things in mind about guest blogging:
Read their contact page carefully. Sometimes bloggers do not allow or are not accepting guest posts. If you ignore this, your email will more than likely end up in the trash (or could even be flagged as spam).
Try to get an introduction. Many larger sites are cautious about who they allow to guest post (as they should be since there will be links). Try to find someone who knows the blogger who can do an introduction. You can get a lot further this way and might be more successful in getting your content onto that site.
Understand that no (or no response) is not personal. As your site grows and your authority increases, blogs, and websites will be much more open to working with you.
Make sure that your audiences match. I run another website about saving money. I can't even tell you how many pitches I have received about "loving my fashion content." First of all, there is nothing about fashion on my site, telling me they have never even looked at it. Secondly, the audience they want to reach is not mine. They have nothing in common. Stick within your niche when it comes to finding blogs.
When you pitch, be very clear about the type of content you can write. Tell them about you and include a link to your website. If you have done guest posts for others, create a page on your site listing the links where you guest posted (make sure these are no-followed). You can include that link in your pitch so they can see where you previously posted in the past. Ensure you also tell them what you will write about and include sections and as much information upfront. Doing sell lets the site owner know what it is you plan to write about.
8. Optimize old content
When you have been blogging for a long time, you will have content on your site that you wrote more than a year ago. Go into that post and update it!
Review your post and make sure that the information is still correct and that something has not changed. Take some time to do some keyword research to determine what similar phrases or terms go along with your content. Maybe you can explain the process more or give some history behind what you are talking about in the post.
As long as the date is not in your URL (i.e., where your link is not mysite.com/month/year/article or another similar form), change the date and push it back out as brand new content. If you currently have the date included, you should get that changed to update your old content without breaking your site URL structure (leading to bad links). If you do not know how to do this, consult with a tech expert, so you do not mess up your site.
Review the article and add affiliate links where you can use them so that if they click and buy – you can make money! A little bit of review with new keywords, headings, and links can bring the oldest content back to life.
9. Continue to reshare your content on autopilot
Ask any blogger who has been doing blogging for any time, and they will tell you that blogging is 20% content creation and 80% marketing. That means you will spend 4x as much time and effort sharing your posts as you do creating them.
When you write an article and share it on your social channels, there is still more work to do. It is essential to continue to share your content again and again. You must always reshare your old content so it continues to be visible and send traffic to your site.
There are a few ways to do this. The most important is to make sure your website has social sharing icons that are easily visible. If they are too small or do not stand out, readers can't use them. These icons are for visitors to share your content for you. If they like what you wrote, they may want to pin it onto Pinterest or tweet it out to their followers. When you do not have social sharing icons on your posts, you are missing out on others helping you promote your traffic for you.
There are different options available for purchase. One that I recommend is Grow by MediaVine. It is relatively light (meaning it will not slow down your site).
As much as it is great for your readers to help you share your posts, you must do the same. You will want to continue sharing your content on Pinterest, Instagram, Twitter, and Facebook, as well as other platforms where your readers live. Fortunately, you can use systems and platforms to do this for you, so you don't have to do it time and again manually.
PINTEREST
It is essential to share your content again and again on Pinterest. There are programs available to do this for you, but make sure that whatever you decide to use is an approved partner. Not using one puts your account at risk for using systems that Pinterest has not verified.
The best one to use is Tailwind. They have a feature called Smart Loop. You can set it up so that your old content gets shared repeatedly without manually sharing it. It saves countless hours. You can also add all of the items you want to be pinned to your schedule and drips them out for you. Best of all, you can do so while staying in compliance with Pinterest's terms! Imagine spending no more than 30 minutes a week and setting up all of your pins to go to Pinterest!
You can also join Tribes, which are groups of bloggers who get together to share pins for one another. Tailwind also offers excellent stats and customer service to help you get the most out of your pinning strategy. Give Tailwind a run by trying it for free to see what you think!
INSTAGRAM
One feature you will find on Tailwind is the ability to share to Instagram from the same platform. It makes it very convenient as you can access both sites from one login. It is super easy to share your posts, and they even offer help to find the right hashtags you should use to get your posts more reach.
If Tailwind is not for you, check out Later.com. Like Tailwind, it too allows you to schedule your posts, and they will have them shared at the time you indicate. One unique feature about Later is the ability to add a link to an article. You need to add the link, and it will be visible when someone clicks the link in your profile. It's a simple way to re-direct that Instagram traffic right to your most recent article.
TWITTER
Twitter has cracked down on reposting the same content again and again. Instead, it wants you to retweet what you have shared in the past. It is essential to use a platform that understands this so you share it correctly.
You can use PostPlanner. You can create a regular tweeting schedule and indicate if you want to share an image, update or link at each time. You can also add all of your existing content to their site, and it will reshare it again and again (as a retweet, of course). You can also use Post Planner to source other content and schedule a week (or month) of tweets in just a few minutes.
You can also try using Hootsuite, which will also allow you to schedule tweets in advance. However, unlike Post Planner, you will not be able to recycle them automatically and will need to add them manually.
FACEBOOK
Whether you have a Facebook page or group (or both), it is essential to share your content. Facebook has a built-in scheduler that you can use for free. There are also external apps you can use that do the same thing.
And, before we go into the apps, let's put a myth to bed. Some people claim using a third-party app for scheduling will hurt your FB reach. I have tested this theory, and it is a myth. There is no direct relationship between reduced reach and using an external app. The issue is usually because of what you share more than anything else. So, feel free to use a scheduler.
10. Make site improvements
Sometimes, the smallest changes can have the most significant impact. If someone tries to visit your site and it does not load quickly, the colors are too bright, the font too small, or they find it challenging to navigate, they will leave and never return. A few simple updates can make all the difference in getting quality traffic and losing out on readers.
First, make sure your site loads quickly. Use Pingdom to check your website load time. If there is room for improvement, they will let you know. Some simple things you can do to ensure your site loads more quickly include:
Upload your images as a jpg (rather than png) and make them the size you need them to be.  That means do not use your platform image resizing tool.  Doing so forces your site to resize the image(s) each time the page loads, which can slow down your speed.
Use an excellent host. Many times, newer bloggers are told to use a very cheap host.  The thing is – you get what you pay for.  Using a good host can ensure that your database and site can accommodate your site's traffic, which can also provide a speedy load time.  If you aren't sure where to go for hosting, check out BigScoots.
Check for unnecessary plugins.  Plugins are ways to add features to your WordPress blog.  As amazing as they are, they can also slow down your site.  For instance, if you use a plugin for your Google Analytics code, remove it.  Follow the simple steps to add the code to your theme's header.  Now, you've got the tracking you need without a plugin slowing you down.
Use a caching plugin. I know, I know. I just said not to use too many plugins.  But, a caching plugin is important to help improve site speed. A caching plugin allows your site to load more quickly, as it keeps your logo and other setting saved for return users.  That way, when they click to read, much of the content is already saved for them in their browser. WP Rocket is an excellent plugin that you can add to your site.  A word of caution!!  If you don't know how to set this up, reach out to your IT team or person.
Improve your site speed. A slow site can mean death to a blogger. Google will not rank you, and your visitors will not stick around. You need to do determine what is slowing your site and then make changes to your site. If this is a little too techy sounding, it is made simple through the course Site Speed by iMark Interactive. He teaches you how to analyze and how to make the changes to improve your site speed.
11. Create a sharing network
A simple way to get traffic to your website is to get to know the bloggers in your niche. Join Facebook groups that discuss your blog's topic and get to know people. (But please, do not just link drop when you are new — give them time to get to know you first).
Comment and engage on posts. Share what you know on the topic and have fun with the members of the group. Once you know those bloggers, you can reach out to them and see if they would like to work with you and cross-promote one another's content.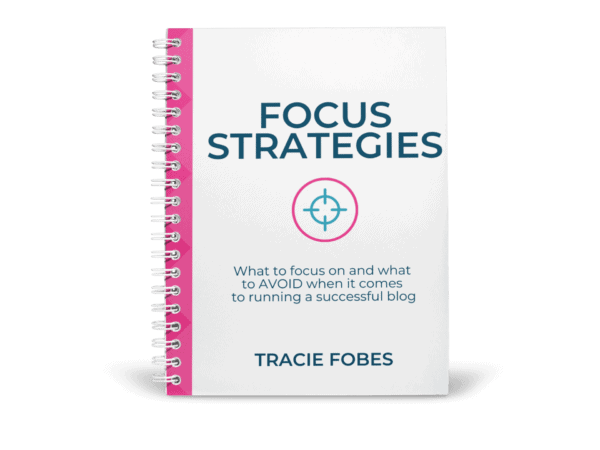 Struggling to know what to focus on with your blog?
What to focus on, and the mistakes to avoid making, to turn your blog from a hobby into a business.
12. Use Q&A Sites
Bloggers often blog to solve a reader's problem. I blogged at PennyPinchinMom to help people save money. While I have since sold the site, it still had a purpose, which was the goal — to help people save money. When you can solve a problem, you become a valuable resource.
Q&A sites, such as Quora, are an excellent way to show your expertise in a particular field. Search through the questions and help when you can. Make sure you read the rules concerning using your links, as they sometimes are not allowed.
Even if they don't click over from a link, they may be intrigued to learn more about you and check your profile, where they can find a way to follow your site.
13. Use your email newsletter
Your email newsletter is a direct connection to your readers. They have signed up because they love what you have to say. So, why are you not emailing them?
If you don't send anything because you don't know what to say, you aren't alone. Figuring out what to put in an email can be challenging, but it doesn't need to be.
First, make sure you use an email provider. Do not use the automated email sent if you are using WordPress.com or, even worse, Jetpack. (you don't own that list, WordPress does). You can try MailerLite or ConvertKit. The prices vary, so use the one that works best for your budget.
You can email them great offers on products you love or talk about what is going on in your life. For instance, look at the blog post you just shared on your site. Talk about what lead you to discuss this topic, and then send them the link. Try to use a question or an exciting subject line to encourage them to get clicking.
14. Publish regularly
Consistency is key to an excellent website. When readers visit your site, they want to find new content waiting for them. If you haven't updated or added a new article in a month, they may leave and never return.
A new article that you share on your social channels and email is a perfect way to get people clicking back to your website. Set up a regular posting schedule, so you add an article at least once a week.
15. Do expert roundups and email those featured
If you have ever scrolled Pinterest, you will see many images that show a list of ideas. For example, you may see 16 Way to Save $100 or 25 Simple Pie Recipes to Try this Fall. These bloggers did not write that many articles. Nope. They did a roundup post.
A roundup post is when a blogger curates content from other bloggers who have a great article on a topic. They email the creator and ask for permission to use their image (a must for these posts). Then, they add them to the article.
When they are through, they usually email everyone included, and those people share it, hoping to get their content more exposure. While not everyone will share, it can be a simple way to network and get to know others in your blogging niche.
16. New pin images to get people to your blog
Pinterest is all about the image. After all, it is a visual search engine. That is why your pictures are vital to a good pinning strategy. But, if you have pinned the same image for months (or even years), it could be stagnant and not make Pinterest happy. Pinterest has said it loves fresh, new images and descriptions, and those sometimes get a little extra Pinterest love.
Find a new image for your blog post and share it for your pin. Make sure it is the right size and will work for the platform. Sometimes an old post needs a fresh look to get people interested.
17. Quality content
While all of the above are great ways to increase your traffic, I can't stress enough how quality content is the most important. You need to take the time when writing a post to ensure it has the proper keywords and helps the user. If the user does not like what you are writing, they will click out. But, it is more than the user. It is also Google.
Google loves good content. They want your articles to have lots of great, helpful information so that the reader can get the right information. Short posts are easy because you can do them rather quickly. However, taking the time to put together a well-laid-out blog post will not only make your readers love it, so will Google, and that may get it ranking more quickly.
18. Use Captivating Headlines
You never get a second chance to make a first impression.
That may sound cheesy, but it's true. If you can't get your reader's attention through the headline, they will never click – no matter how amazing your content is.
Take the time to craft a catchy – but not misleading – headline. Use buzz words, numbers, and phrases to entice your reader to want to click over to your site.
Read more about writing captivating headlines that work!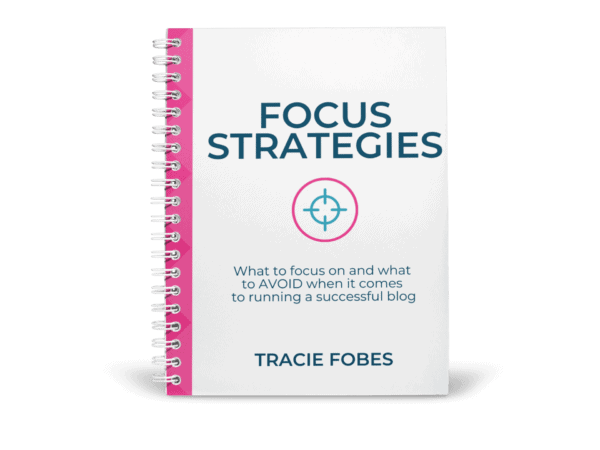 Struggling to know what to focus on with your blog?
What to focus on, and the mistakes to avoid making, to turn your blog from a hobby into a business.