COACHING & AUDIT SERVICES
Create a custom plan to achieve your goals
COACHING & AUDIT SERVICES
Create a custom plan to achieve your goals
You've read the articles and you've taken the courses.
But, you still aren't sure if you are doing things right.
Is my blog set up right?
Am in compliance legally?
Are my articles well-written?
Why am I not making money?
How can I get more traffic?
Blogging can be a lot of fun, but if you aren't sure you are doing it right, you will waste time.
Why keep doing things that don't work to find out six months later you did it wrong?
Six months when you could have been making money.
Six months of a site that was not set up properly.
Six months of missing out on traffic.
Now is the time to get the one-on-one help YOU need
to make sure you are set up for blogging success.
I Can Help!
I'm Tracie.  I've been blogging for more than 11 years. While I may know what I am doing now, I never forgot those feelings when I began. I was clueless and how I wish someone would have been there to help me.  I can only imagine how different things would have been.
Fortunately, you don't have to go through that same frustration.  I'm here and can help.
Together we will review your site from top to bottom to find anything that may improve your site.  We'll go over ways you can make money.  You will learn some ways you can get traffic to your site.
Together, we'll make blogging fun and profitable!!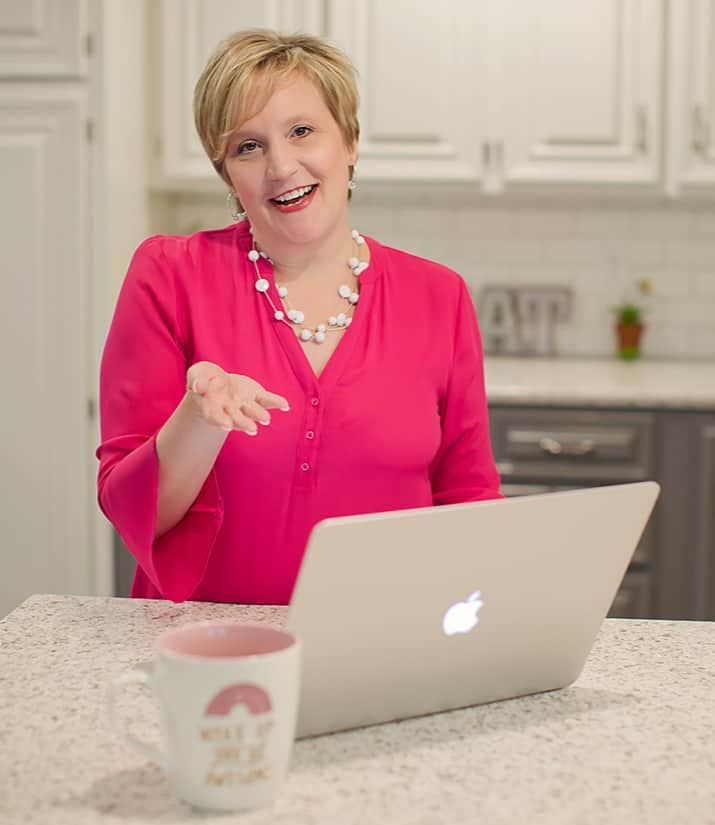 COACHING AND AUDIT SERVICES
Whether you need one-on-one help, a review of your site, or a group setting, I offer services to fit any budget.
Here is what my clients have to say
"Before my Blog Audit with Tracie, I was blogging along a little lost in the sea of internet information. Her consult gave me direction and confidence that I was at least heading in the right direction.  Our talk was just what I was looking for, some one-on-one guidance with a blogger who had found success. 
We went through the entire audit in a personal phone call, and I couldn't have asked for a sweeter, more knowledgeable conversation.  Tracie answered all of my questions, and my to-do list was long.
After my Blog Audit, I am more focused and productive.  I am confident in the steps I need to take to transform my business into exactly what I want it to be! I highly recommend Tracie!"
Sara – FrozenPennies
"I've had my site for nearly 4 years now, and I thought I had it sorted, so I was pleasantly surprised by the suggestions that you made. They totally make sense and I don't know why I never saw them!
I've made the changes you suggested and the site is so much easier to now navigate! And already I am seeing that visitors are staying on the page for much longer, and my bounce rate has decreased as well.
And even better, I took your advice in regards to offering more specific opt-ins and my signups have increased dramatically! So thank you! It was money well spent and already I am seeing the benefits!
Cath,  SexEdRescue
ONE-ON-ONE COACHING
I get that budgets can be tight.  That is especially true when you are first starting out!
I offer different services and packages that will work with any budget.
30 MINUTES
30 Minute Call
Visit via Zoom Video Chat
Perfect for one-on-one training
60 MINUTES
60 Minute Call
Visit via Zoom Video Chat
Perfect for one-on-one training
AFFILIATE COACH
Up to 3 calls
Visit via Zoom Video Chat
Perfect for one-on-one training
BLOG AUDIT
You need someone to review your site and see where you can improve.  That's what you get in the blog audit!
I do a comprehensive review of your site from the logo to the footer and everything in between.
You'll know where to make improvements so you can work towards achieving your income goals.
AUDIT REPORT (NO CALL)
Written report only
No call option
Up to 3 follow-up emails
AUDIT REPORT + CALL
Written Report + 60 Minute Call
Visit via Zoom Video Chat
Up to 3 follow-up emails
GROUP COACHING
If your budget is super tight then group coaching may be a better option.
Team up with others in their journey and get the help you need in a group setting.
(Note:This service requires at least 12+ months of blogging experience)
ADVANCED COACHING
Facebook Group setting
2 Monthly Face-to-Face Lessons
For advanced bloggers with 12+ months experience
Don't wonder if you are doing the right things with your blog.  Get the focused, one-on-one help you need.
Let's work together and turn your blogging idea into a profitable business!