Welcome! I'm glad you are here!
You want to learn to blog and I'm here to help. Whether you are a just starting or have been blogging for years, you'll find the support you need to grow your blogging business.
Welcome! I'm glad you are here!
You want to learn to blog and I'm here to help. Whether you are a just starting or have been blogging for years, you'll find the support you need to grow your blogging business.
Blogging is tough enough without having the right
person in your corner to help you figure it out.
If you've ever asked yourself these questions, there is good news. You've found someone to help.
"How do start a blog?"
"Why am I not making money on my blog when everyone else is making thousands?"
"How can I get more traffic?"
"Where do I go to learn how to create, grow, and use my email list?"
"How are bloggers creating and selling printables and products?"
"Why is nobody following me on social?"
Whether you are just starting your journey or have been blogging for years, there is always something to learn.
I remember the days when I was a new blogger. I felt alone and isolated.  I can't even tell you how many e-mails I sent asking — no begging — for someone to share how they did aspects of their site.
Do you want to know how many people were willing to help me?
None. Zero. Zilch. Nada.
This blogging and social media business are tough.  And, it is tougher when you feel all alone and have no one to provide you with the knowledge and support you need.
I believe no one should feel stuck trying to figure out how to do this business on their own.
I want to share the knowledge I have gained over the years.
You need a community and support system to help you along the way.  I completely agree.
I know you can be successful, you just need someone to help you learn how to make it happen.
I know in my heart that this is why I started blogging in the first place – so I could, in turn, help people just like you.
You want to blog. You want to be a social media powerhouse.  But, you don't know where to start.
That's where I come in.
Make sure you sign up to join my email list where I share ideas and strategies that I don't post anywhere else!
It is a must-have to stay motivated and get some of my best inside secrets!
Hi there! I'm Tracie!
I'm passionate about blogging and social media. If I can inspire and help even one person feel the same way, then I'll call that a success.
But, before we get into that, let's go back to the beginning.
Where it all began
I still remember sitting down at my computer one night in January 2009.  I created a blog, PennyPinchinMom.com. And, if I am completely honest, I was not 100% sure what a blog even was.  I made the site because some friends told me that I should so I could have a place to share my ideas.  But then, I started to learn and do you know what happened?  I blew my goals out of the water.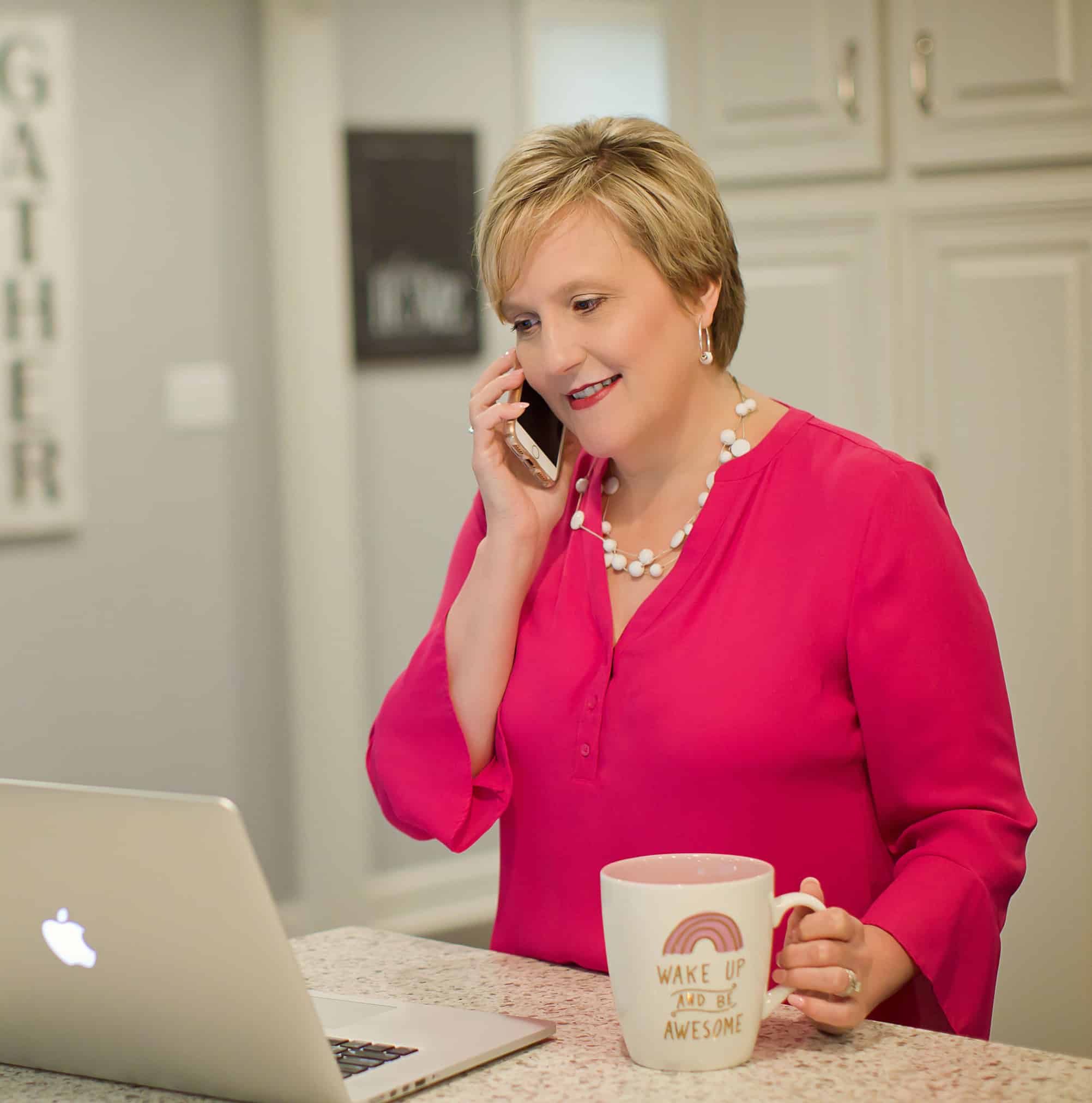 I still remember writing these down in a notebook.  And, while that page is long gone, I still vividly remember each of them:
Year 1:  At least 1000 visits a month and $100 in monthly income.
Year 3:  At least 3000 visits a month and $300 in monthly income.
Year 5: At least 5000 visits a month and $500 in monthly income.
When I read my goals, I now laugh.  Not because of what I wrote, but rather because I was able to reach my five-year goal in less than a year of blogging.
How did I do it?
I read.  Well, I read what was available at the time. I was a human sponge, taking in what I could.  And, then, sadly, I stopped.  After all, I was making five figures a month, had capitalized on social media and my site was growing.  I had made it!
And then, the unthinkable happened.
It began with an e-mail from an affiliate partner.  They said I was making too much money and slashed my rates.  The income from them dropped by more than 75% overnight. (OK, well, not technically overnight, but in 4 weeks when the new rates went into effect).
Then, the economy began to recover. People were not struggling as much as they once were and did not need as much help finding coupons and saving at the grocery store.
I began losing traffic — and money.
But, rather than quit, guess what I did?  I went back to those early lessons I had read.  I began doing more research from other successful bloggers. And, I put into practice what I had learned. Once I was willing to admit my mistakes, things began to improve.
So much so that in October 2019, I was able to sell that site for SIX FIGURES!!  Letting go of my site allowed me to pursue my new passion – helping others lean to blog the right way and not make the same mistakes as me.
Stop struggling to figure out how to blog – let me help!
Get on my list by signing up below and get blogging tips and strategies delivered right to your inbox every week.